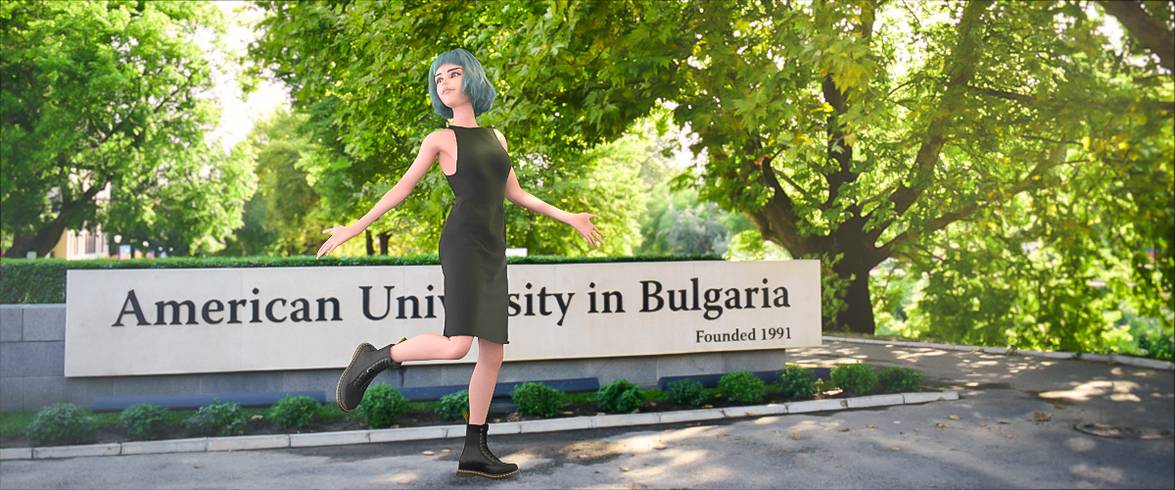 Campus Reviews
Studying at the American University in Bulgaria
Read a summary or generate practice questions based on this article with the new INOMICS AI toolhere.
In downtown Blagoevgrad, Bulgaria, the American University in Bulgaria (AUBG) calls itself "the place to be." It is currently a home to students coming from 50 countries, some travelling from as far away as Vietnam or Russia, while others come from the neighbouring countries like Albania and Serbia.
While the Balkan countries have a complicated history, the students at AUBG manage to live happily door to door in the AUBG campus.
Educational approach at the American University in Bulgaria
The American University in Bulgaria primarily focuses on undergraduate study. Unlike most European universities where you choose course to specialize in, it is based on the liberal arts system, where you are free to explore various subjects.
AUBG offers excellent programs in Business Administration, Economics, Political Science, Computer Science and Journalism and Mass Communications. As the class sizes are relatively small, students are usually close with their professors and work together on assignments. As for practice-based projects, students can use any of the workspaces and technical equipment at hand and get prepared for real life.
The university is the top-rated in the country for study of professional fields including Administration & Management, Political Science and Public Communications & Information Sciences.
Programs offered at the American University in Bulgaria
For those who want to study economics as an undergraduate, there are a number of options available at AUBG. You could choose a major in economics, which consists of a number of required courses in topics like microeconomics, macroeconomics, quantitative methods, and econometrics; as well as elective courses which allow you to specialize in topics like advanced microeconomics, advanced macroeconomics, law and economics, economic dynamics, energy economics, industrial organization, or time series econometrics. There is also an option to do a research thesis.
Another option for undergraduates is to take a minor in economics, alongside another subject as your major. The courses required for a minor are two course in principles of microeconomics and principles of macroeconomics, plus with intermediate microeconomics or intermediate macroeconomics. Those taking a minor may all take other elective courses such as those available to economics major students.
A final option for undergraduates is a minor in public policy. This minor consists of required courses of principles of microeconomics, economics of public policy, and comparative politics, plus elective courses which you can select from topics like environmental and energy economics, public finance, economic development, labour economics, and politics-focused courses like policy-making in the European Union, global political economy, and research methods in politics.
In terms of graduate programs, the university offers an Executive MBA programs and, together with the SDA Bocconi management school in Italy, offers an Executive Master in Finance, Banking & Real Estate. The university does not offer doctoral studies, however.
➲ Subscribe to find your ideal Master's program in Europe
Research specialities at the American University of Bulgaria
As an undergraduate-focused institution, more emphasis is focused on teaching than on research. However, the economics department still has strengths and interests which may affect your research career if you choose to study there.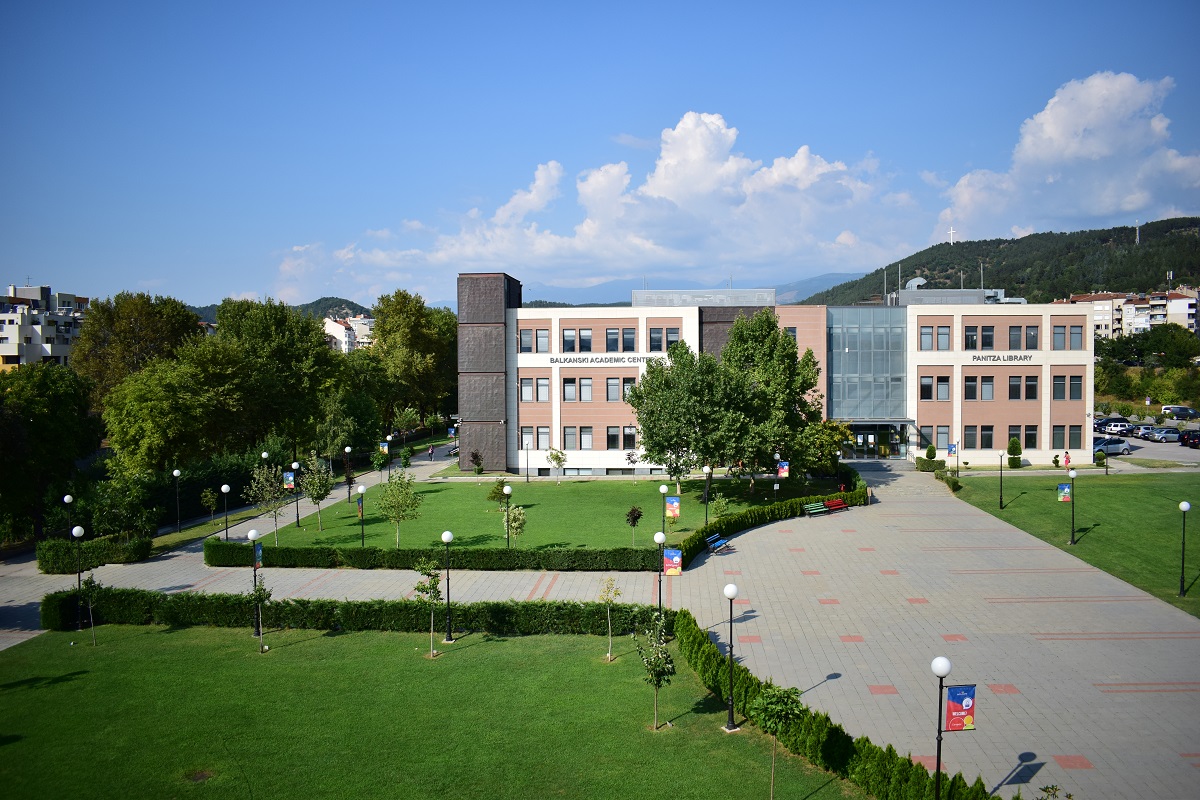 AUBG is the place to be for students from 50 countries
Much of the economics work at the university focuses on giving students practical skills to go into positions in government or business, and many economics graduates go on to master's or PhD programs. So there is an emphasis on quantitative skills as applied to policy issues, as well as logical thinking and building empathy.
Research is a part of the undergraduate teaching, with students being given the opportunity to learn by looking at real-life examples and to go on field trips to research centers or leading businesses in the nearby area.
Tuition fees and accommodation costs at American University in Bulgaria
As a private university, the tuition fees at American University in Bulgaria are relatively expensive by European standards. They're still considerably cheaper than U.S. universities though.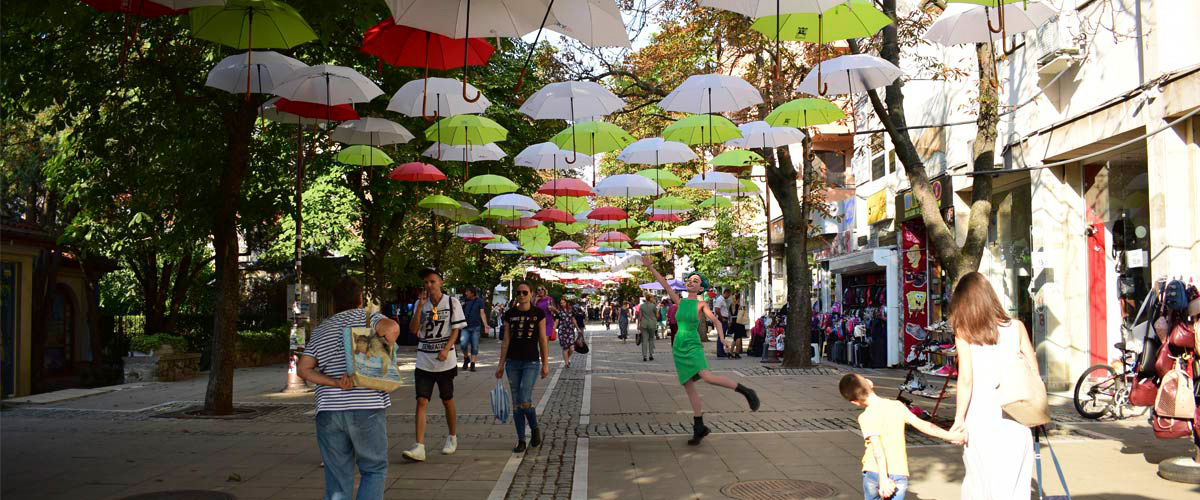 Blagoevgrad, Bulgaria
Undergraduate students can expect to pay around $12,500 per year in tuition fees, in addition to an extra $620 in student activity fees.
However, housing costs at the university are very affordable. If you choose to stay in university accommodation, which most students do for the campus experience, you can expect to pay between $1,500 and $1,800 per year, which is only $150 per month.
Other additional costs are small, such as $300 for required textbooks, $100 for health insurance for international students, and dining options in the university accommodations for $1,200 per year.
If paying the full tuition fees would be a burden for you, there are scholarships and aid available. The university offers up to 30% support for students who fulfil criteria such as applying on time, applying for financial aid, and coming from one of the following countries: Albania, Armenia, Azerbaijan, Belarus, Bosnia and Herzegovina, Bulgaria, Croatia, Egypt, Estonia, Georgia, India, Kazakhstan, Kosovo, Kyrgyzstan, Latvia, Lithuania, Macedonia, Moldova, Mongolia, Montenegro, Morocco, Russia, Serbia, Slovenia, Tajikistan, Turkey, Turkmenistan, Ukraine, Uzbekistan or Vietnam.
Campus life at the American University in Bulgaria
Student life at the American University in Bulgaria is focused on the campus in Blagoevgrad. The dorms, named Skaptopara, 1, 2 and 3 are all located along the riverside of Blago. Like many US institutions, the AUBG bubble condenses in one place, where students live, learn and have fun. In addition, the Hungry Griffin canteen, as well as the student café are great places for a lunch break with your colleagues. And if you're on the way to the main building downtown, Polca offers awesome smoothies, soups and sandwiches for every taste.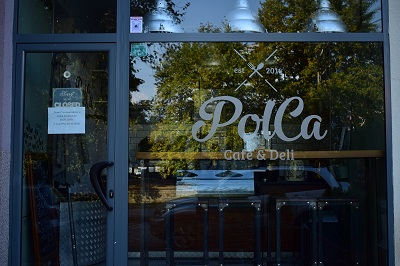 Favorite cafe of every AUBG student.
A campus tour around AUBG.
One of the challenges of student life is balancing studying and socializing, which AUBG is aware of. To help with this, each of the three dorms has its own party room, where your fellow RA (Resident Assistants) might sometimes organize a movie night or a board game competition. And if you're in for a wild night, the go-to place for AUBGers is a small club downtown called Underground.
As well as the formal teaching system, there are many clubs and activities available on campus. AUBG has more than 50 clubs, where each student finds their passion or hobby and puts in practice. Whether you are into music, sports, performance arts, entrepreneurship, coding or even hiking – there is a club waiting for you.
Some of the biggest events on campus organized by and for the student community include the AUBG Olympics weekend, The Rock Jamming Club's Spring Fest, the Startup conference, The Hack//AUBG competition and the Broadway club's musical tour.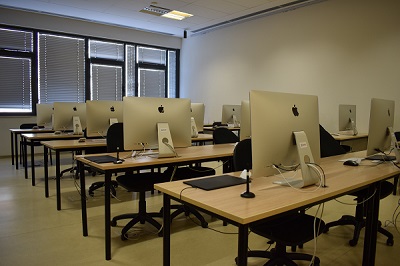 Mac Lab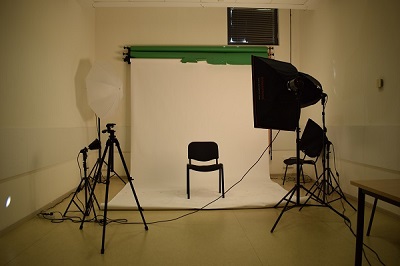 Multimedia Racks
And should you wish to wander beyond the bounds of the campus, you'll find lots to do in the town of Blagoevgrad, nestled among the mountains. Blagoevgrad is a town bubbling with numerous students, as well as with vibrant café streets and restaurants. All year round, students enjoy a lively cultural scene with festivals and events. And if you ever feel like getting away, Macedonia, Greece, and Serbia are all less than two hours away.
➲ Discover all study programs in Bulgaria
Also Interesting

Top Master's Programs in Economics

Choosing your master's program is a big decision – with so many courses available, how can you find the right one for you? We're here to help by sharing a selection of great master's programs that you can find on INOMICS.

Studying in the USA: How to apply for a student visa

So you want to study abroad in the United States of America, the largest economy in the world. In keeping with its "melting pot" reputation, the US has been an education destination for many over the years, and is filled with many high-quality, internationally competitive universities. Of course, if you're an international student, you'll probably need to get a visa before you can go.

A gentle introduction to LaTeX for economists

Economists often run into situations where they need to type out mathematical formulae or draw up a graph, especially for research papers. But, anyone who's attempted to do so knows that math symbols and complicated graphs are very difficult to produce using typical word processor options. So, what's a humble econometrician to do?