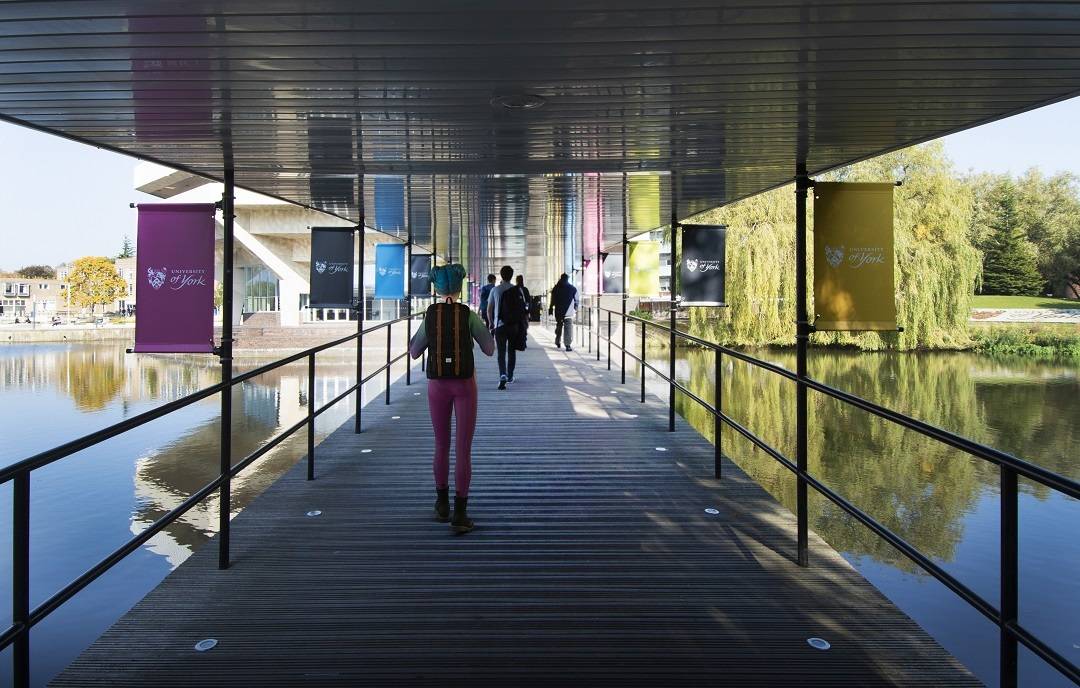 The Medieval Spirits of the University of York, United Kingdom
It looks like a duck, quacks like a duck…oh it must be the University of York! You will be surprised to hear that the University of York (UoY) has the second highest duck density in the whole United Kingdom – yep it's true! These ducks are not your standard mainstream birds though; some of them are actually famous and can be seen on university's official duck page – the little celebrities!
York: where the magic happens
And just like everything else in York, the ducks come with their own little back-story: they are the natural inhabitants of the largest plastic-bottomed lake in Europe – the campus lake. As its creator hoped, the unusual lake has added to the university's distinct image and identity and brought with it some noisy inhabitants. Before you tell your friends about this weird phenomenon, be careful! There are a few York universities around the world, and York students tend to be really proud of one they represent. Don't get them mixed up! Think of it this way: the University of York has ducks and York University has lots of snow (because it is Ontario, Canada). But that's all for another blog story… So, what else can you find in York?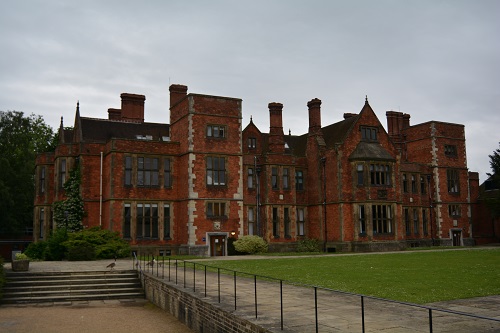 Photo taken by Tim Drew
The city of York, once known by the Vikings as the Kingdom of Northumbria, is a city of fairytales. Its location between the two rivers Ouse and Foss, and its mild climate have meant it has always been incredibly sought-after spot. And while the times changed, York is still as captivating as it has ever been. Fortress towers and medieval walls are just a small bit of York's architecture. The little paved routes, called Snickleways, lead you from one fascinating story to another. The Shambles, however, is where the real magic happens. From boutique stores and hidden tearooms, to "the shop that must not be named", you will find your own type of magic whatever that may be!
One time every year (a very special time) the city goes back to its roots, together with its community and celebrates the good old Medieval times. If you're a fan of Game of Thrones, Vikings, Harry Potter, or all three – the annual Assize of Ale pub-crawl will give you goosebumps. And if you're more of a back-to-the-future type, the Aesthetica Film Festival or the York Open Studios will keep you up to date with contemporary culture. You know me, as much as I like travelling, I always save a little time to try and sample some of the local cuisines. There are two delicacies you absolutely must try – Orange-chocolate and York ham.
University of York
And speaking of traditions, the student radio of York was the very first independent radio in the UK. In fact, York is spoilt when it comes to student radio. Also worth a listen are York TV-station, the Lemon press, as well as Nouse and Vision. The whole atmosphere is pretty inclusive, and students from all degrees are welcome in the student media. Whether you are a soon-to-be technical engineer, a biomedical physicist, a lawyer or a game developer, it's never a bad idea to have some fun with your college mates. After all, if you are a student at the University of York, you are studying in one of the top 5 research universities in the UK.
Yeah, classes are important, but what's also important is the person you become while studying. Among the sixteen thousand students, you will find your home away from home in one of the nine colleges at the University of York. For the Harry Potter fans out there, nope, there is no magic hat that decides your fate; it's more about your personality and matching it with that one of the colleges. In time you will identify yourself with whichever college you choose, meet future best friends there, and discover new, exciting interests. The campus also has a lot to offer in terms of sports, shopping and even a 24/7 open library.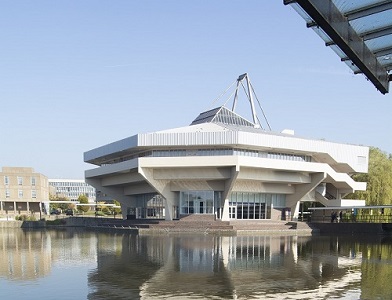 Photo taken by Tim Drew
"York, for me, is perfect. It has everything, a busy city with all the beautiful sights you'd want but also a quieter side to relax in. Some may say the campus of the University is weird, with its modern buildings and quirky spaceship shaped central building, but I just think that adds to the charm. For me I couldn't have chosen a better place that fits my love for cities, my love for beautiful locations and most importantly my love for photography and history. I think you'd find it hard to find a place that is as close to the history of the city as York. Everywhere you walk you see Viking, Tudor and medieval influences! The city is even completely surrounded by the old medieval city wall, keeping all that history together. Studying and living here is the best choice I've made and the city never fails to entertain, surprise and motivate me to improve my photography and to discover more about my degree," said Tim Drew, a senior student at the University of York.
➲ Subscribe to receive the latest updates on universities all over the world!
Student Colleges
The nine colleges are divided between the two campuses – Heslington West and New Campus East. The West campus owns the famous Heslington Hall, Greg's place and of course the campus lake. Every 7 minutes there's a bus that can take you straight into town, where you will probably be spending quite a lot of your weekend. If Heslington West is in the spirit of Medieval York, then the New Campus East is a work of modern art. This university village lies in the outskirts of York, but is nonetheless flourishing with all kinds of shops, sports halls, restaurants, libraries and common areas, all made for students. It's no wonder that the Department of Theatre, Film and TV moved to its newly equipped home in the East.
Vanbrugh, Alcun, Derwent, James or Constantine college – each of them has pros and cons but all colleges have a common purpose – creating a sense of belonging. Your initial welcoming takes place during Freshers' week – one of the most exciting events of the year. In that first week you'll have the opportunity for water-balloon fights, Karaoke, or simply just chilling on the grass with some cool people. This is also the time when you can join any of the college sporting leagues and find out why Lancaster University is UoY's biggest rivalry.
Student Societies
York students are competitive not only in sports, though. There exist more than 200 student societies all of which are "guilty" of the relentless competitiveness that IS UoY. From dance societies to student Think Thanks, to Biosciences society, and even to a Hummus Appreciation society, there's one for every taste. Yes, I know that choosing just one or two sounds daunting, but the Give it a Go program gives you a trial period to try many societies before you make any promises.
The volunteering opportunities are another option for students interested in giving up a bit of their time for a good cause. York students like their voices loud and clear, and a small, yet devoted group, is responsible for transmitting those ideas and concerns to the right places. As you may already know, student well-being is a top priority at the UoY and with everything going on around you, sometimes you might lose your way. Although you might be away from home or your friends, know that there's always someone you can talk to at UoY. You didn't hear it from me, but some students also like to talk to the ducks, apparently, they are very good listeners…
If I didn't grab your attention with the wildlife in UoY, then maybe the fruitful student life and the university's academic reputation will change your mind. So what do you think about the Medieval, yet modern city of York? I'll let you think about it while I have a piece of York-made orange-chocolate.
Until next time! – Ruby G.
➲ Follow Ruby on Instagram to see more of her campus adventures!
Also Interesting

COVID-19 Strengthens the Case for UBI

Necessity is the mother of invention, so the old proverb goes. And with coronavirus spreading through countries, deep economic recession clambering at its coattails, the collective need has rarely been higher. In just four months, almost 300,000 lives have been taken worldwide, and lockdown, in its various forms, is threatening untold livelihoods - as of May 9th, 33 million jobs have been lost in the US alone. True to the saying, some invention has been forthcoming as incumbents have scrambled to protect their citizens and economies.