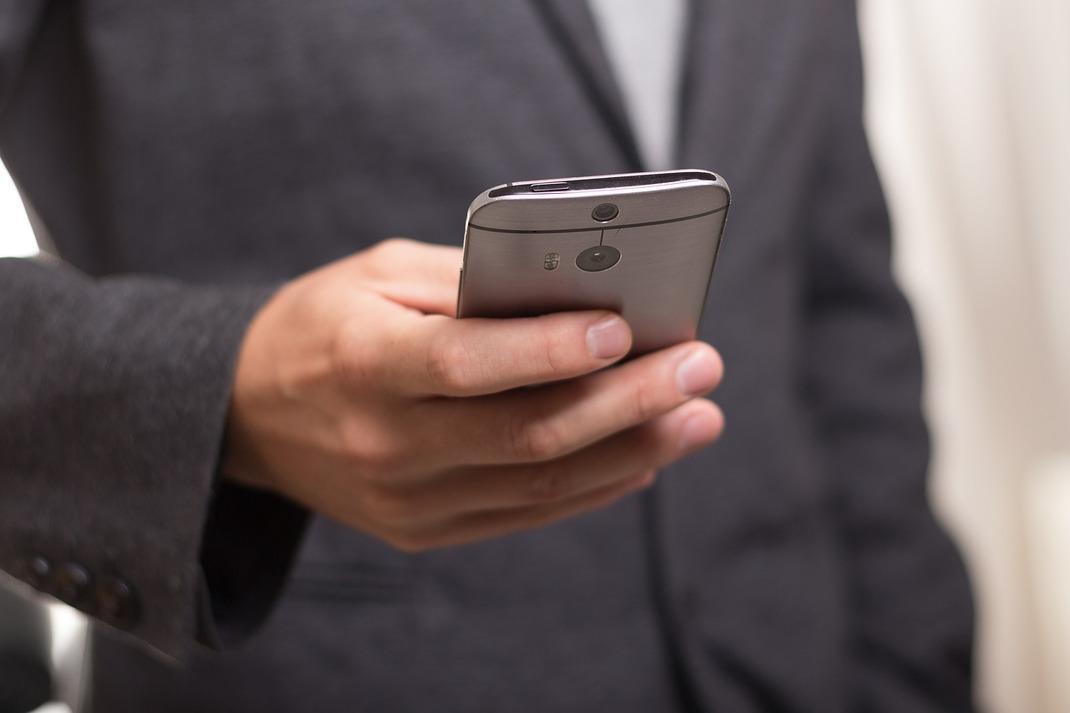 Ranking
The Most Useful Apps for Economics Students
Your phone is one of the most useful tools you've got, whether you're studying or working in the field. Particularly in the current situation, using the technology many of us have all around us is a great way to stay on top of your economics research and remain knowledgeable while inside, staying safe during the coronavirus COVID-19 pandemic. Most of the apps listed below are also available on iPad, so you can download them on whichever device is more appropriate for you.
This handy news app covers the latest developments in the field of business and the stock market. If you're looking to stay up to date on developments of economic news, then this app has a global perspective that includes news, slideshows, stock tracking, and push notifications for important updates. More international than other economics news apps, this gives you a perspective on economic stories from around the globe.
For both students and researchers, EconBiz is a handy app to have to find information about recently published economics papers. It gives you access to a vast range of books, journal articles, and papers in the field of economics. While it started off as a German-language app, now it covers a large amount of English language content too, making it useful for any economist who is trying to find a paper to reference.
If you're an early stage economics student, then you can take online courses in almost anything with iTunes U. This app lets you access full courses including videos and downloads from some of the best universities in the world. There are economics courses available from Westminster Academy, Khan Academy, Cornell University, and more.
When you're writing a paper and you need quick access to important statistics from the World Bank, you can turn to their DataFinder app. Instead of having to trawl through the rather cumbersome website, you can check the app for data, including charts and maps, which compare countries and indicators, advanced queries to sift through large data sets to find what you need, and current data to get the latest information directly from the World Bank API.
One of the most popular finance apps is Yahoo Finance, which you can use to track the stocks that you are interested in and get real-time information on the stock market. There is also a section for finance news which has all the headlines you need to read to stay updated about the current economy. The app is mostly aimed at investors, but with all this information it's also helpful for economics students who want to stay informed.
Another resource like iTunes U that is very helpful for students – especially new students – is Khan Academy. This app offers full courses on the basics of economics which you can follow along online. The content is likely to be too basic to be useful for postdoc students, but for new Bachelor's students seeking to refresh their knowledge of key topics like microeconomics or elasticity, it's great.
A great way to keep up with the latest news and discussions in economics is to listen to podcasts. Podcasts like Marketplace, Planet Money, or Bloomberg Taking Stock are great ways to learn, and you can listen to them while you are exercising or pottering around the house. Castbox is a free and easy to use podcast app.
Another very popular finance app like Yahoo Finance is Bloomberg. This app has sections for business and finance news, market data, and portfolio tracking. Although the portfolio tracking features are less likely to be useful for students, the news section is outstanding and offers analysis and opinion pieces as well as the latest news in the field.
If you're doing advanced calculations for your data analysis, then it's useful to have a scientific calculation app on your phone. The PocketCAS app has advanced features like creating 2D and 3D plots, performing calculus operations, algebra functions, and conversion of physical units. For advanced statistics users, this app is a must.
This app from The Economist magazine focuses on news and analysis for economics topics from around the world. It offers a selection of free articles from The Economist, plus reports on current affairs, science, technology, and other news. You can save articles to read later and share articles over social media. If you're a regular reader of The Economist, then this app is a must-have.
When you need to stay informed about fluctuations in world currencies, it helps to have all of the important information in one place. This is what the Oanda Currency Converter offers, letting you track daily rates for different currencies and including an option to add a percentage to rates to simulate the actual rate offered by banks and credit card companies.
This unique app is highly educational and also a lot of fun. It is designed for investors, but it also has a demo mode which is perfect for students. The demo mode lets you use fake money to make investments by buying and selling real currencies, and then keep track of how successful your 'investments' are. This is a great way to learn the basics of investing with no risk involved.
Also Interesting

Applying for a Conference

How to Write a Successful Motivation Letter for Economics Conferences

When you apply to present at an economics conference, you'll often be asked to provide a letter of motivation along with your abstract and CV. This is used to decide which applicants will be invited to give a talk or poster presentation at the conference. But what information should this letter of motivation contain, and what's the best way to increase your chances of being accepted to present?

The Pros and Cons of a Career in Research

Upon completion of a Master's degree or PhD, the big question arises: what next? Although it seems like natural progression to continue with further research, there are many other careers open to academics in business, education, or communication and journalism, to name but a few examples. So how do you know if research is the right career choice for you? A good way of figuring it out is weighing up the pros and cons. Browse our job listings for economics opportunities

Additional Courses to Improve Your Prospects in a Career in Economics

If you're doing an economics degree and thinking about ways to maximise your career prospects once you graduate, there are lots of courses outside the realm of economics for you to choose from. From business to programming to statistics, there are plenty of areas which can help you improve your chances of getting a job and widen your skillset more generally, if you've got the money and time to enrol on one.