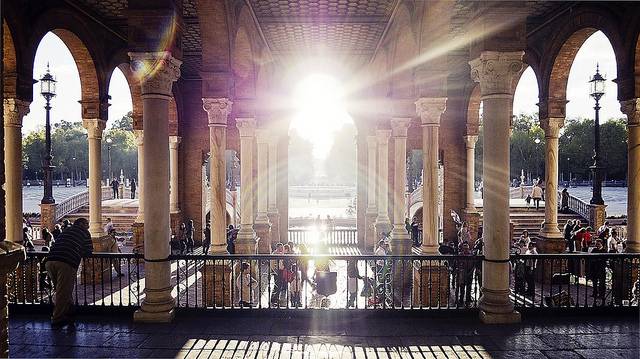 Top 10 Economics Departments in Spain
In recent months we have published a series of articles about the best economics departments in Europe, Asia and Latin America. After covering the methodologies of ranking for universities in Latin America, we wrote about the best economics institutions in Chile, Colombia and Brazil. Due to the high level of interest from our readers, we decided to continue sharing information about the Top Economics Departments in individual countries, starting with Spain, which will hopefully be useful for students and economists who are interested in education, research or advancement of their academic career in a Spanish institution. The following list of universities is based on RePEc:
No.
Department/University
Score
1
Barcelona Graduate School of Economics (Barcelona GSE)
1
2
Department of economics and business Universitat Pompeu Fabra, Barcelona Graduate School of Economics (Barcelona GSE)
2,38
3
Department of Economics, Universidad Carlos III de Madrid
4,07
4
Faculty of Economics and Business, Universitat de Barcelona
7,45
5
Department of Economics and Economic History Universitat Autònoma de Barcelona, Barcelona Graduate School of Economics (Barcelona GSE)
8,37
6
IESE Business School, Universidad de Navarra
9,55
7
Faculty of Economics, Universidad de València
10,08
8
Faculty of Economics and Management, Universidad del País Vasco – Euskal Herriko Unibertsitatea
10,38
9
Faculty of Economics and Business, Universidad Complutense de Madrid
12,61
10
Faculty of Economics and Management, Universidade de Vigo
16
The Top 25% Institutions and Economists in Spain is part of the collection of rankings calculated from the RePEc database. The classification criteria are focused on the number of authors, citations and popularity ratings of the institutions in the database, with data updated monthly.
This overview is not a 100% complete due to the limitation in the number of institutions belonging to RePEc. For this reason, we recommend comparing other lists of Spanish universities in addition.
The I-UGR Rankings of Spanish Universities according to Scientific Disciplines present a list of public and private universities, based on research published in international journals of high impact and visibility. If you are interested in getting information about the strengths and weaknesses of Spanish universities from a scientific perspective, you can access its fourth edition 2013 in the discipline of economics.
To get a good overview of Spanish universities from the point of view of their web presence and impact, theweb ranking of universities in Spain provides a useful tool based on online indicators such as number of webpages, quality of pages, and research output.
Finally, to complement the range of options, the ranking of Spanish universities of the BBVA Foundation. The BBVA Foundation invites users to collect and share information about other rankings of universities in Spain in the comments to this article.
Also Interesting

The Best Online Microeconomics Courses for Beginners

Microeconomics is the study of what economic actors - be they people, firms, or whole industries - do when confronted with choice, and how this affects the distribution of resources. It's fascinatingly revealing but can be frustratingly complex. And regardless of which direction your economics career takes, it's likely that, at some point, it will have to be mastered. But that's fine, INOMICS is here.

How the Coronavirus is Affecting Economics

15:00 8 June 2020 As some countries begin to loosen their lockdowns to varying degrees of success, many universities are still playing it on the safe side. The University of Surey, for example, has moved its CIMS summer school course online. This will be from the 7th to 12th of September 2020.

From University Campus to Remote Education: How Steep is the Learning Curve?

Universities around the world are currently experiencing a crash course in online education. The coronavirus pandemic has shaken the sector in a big way, leaving professors and students struggling to complete the academic year off campus and having to prepare for the next one under very uncertain circumstances.