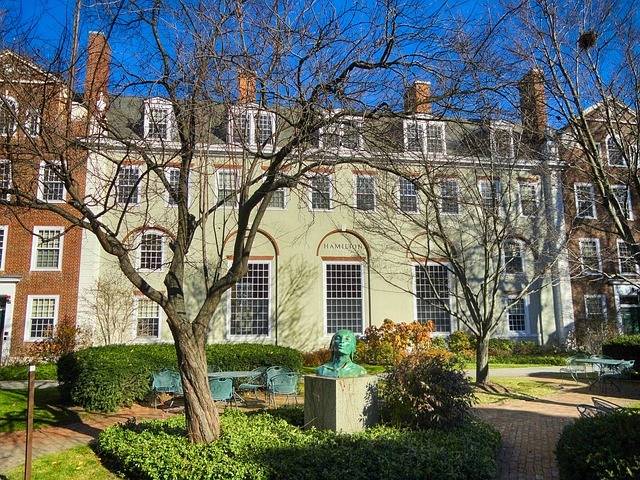 Top Business and Management Schools in USA 2015
When you are looking for the best institution in business and management for further career development, you may feel overwhelmed by the amount of options offered in the market. United States is, without doubts, one of the most promising regions to purse your business career since many of the highly reputable institutions are located in an American state.

After revising different rankings and different approaches, we present the following list of the best business schools in United States. Organized alphabetically, we decided to provide you with the list of the best 20 business schools to help you deciding about the next step in your professional life:
Anderson School of Management at University of California
Los Angeles, California
Booth School of Business at University of Chicago
Chicago, Illinois
Business School at Harvard University
Cambridge, Massachusetts
Columbia Business School at Columbia University
New York City, New York
Darden School of Business at University of Virginia
Charlottesville, Virginia
Fuqua School of Business at Duke University
Durham, North Carolina
Graduate School of Business at Stanford University
Stanford, California
Haas School of Business at University of California--Berkeley
Berkeley, California
Johnson Graduate School of Management at Cornell University
Ithaca, New York
Kellogg School of Management at Northwestern University
Chicago, Illinois
Leonard N. Stern School of Business at New York University
New York City, New York
McCombs School of Business at University of Texas - Austin
Austin, Texas
Ross School of Business at University of Michigan
Ann Arbor, Michigan
School of Management at Yale University
New Haven, Connecticut
Sloan School of Management at Massachusetts Institute of Technology
Cambridge, Massachusetts
Stern School of Business at New York University
New York City, New York
Tuck School of Business at Dartmouth College
Hanover, New Hampshire
Wharton School at University of Pennsylvania
Philadelphia, Pennsylvania
The list above is a compilation of different rankings including Forbes and US News Education. Methodology vary from ranking to ranking. In the case of business, it is commonly to take as metric the return on investment achieved by graduates of different schools, as well as accreditations, recruitment and employability scores and GMAT/GRE scores.
Also Interesting

The Case for Income Tax Reform in the US and UK

Whether someone believes in higher rates of tax or not can tell you a lot about their political views. As a general rule, conservative politicians - at least since the 80s - have favoured fewer tax brackets and relatively lower rates of tax. The argument goes that this encourages people to work harder because they keep more of their money, which means more money remains in the economy; eventually it will trickle down to those not so rich.

Balancing Work While Starting a Family

You are educated, qualified and consider yourself reasonably intelligent. You have handed in countless papers, proposals, and at least one thesis. You probably have some experience under your belt, maybe already landed a pretty good job with good prospects. You are confident of your ability, ready to work evenings and weekends, and keen to impress. You may also have a steady partner, or are thinking about settling down in the next few years, which opens the possibility of starting a family, if you haven't already. The game is about to change.

How the Coronavirus is Affecting Economics

15:00 8 June 2020 As some countries begin to loosen their lockdowns to varying degrees of success, many universities are still playing it on the safe side. The University of Surey, for example, has moved its CIMS summer school course online. This will be from the 7th to 12th of September 2020.