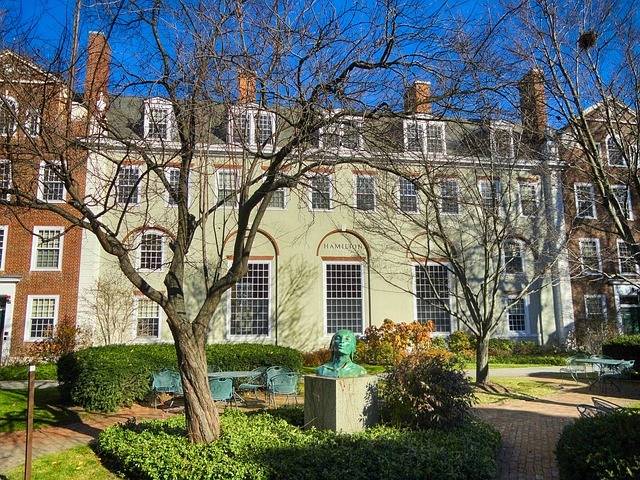 Top Business and Management Schools in USA 2015
When you are looking for the best institution in business and management for further career development, you may feel overwhelmed by the amount of options offered in the market. United States is, without doubts, one of the most promising regions to purse your business career since many of the highly reputable institutions are located in an American state.

After revising different rankings and different approaches, we present the following list of the best business schools in United States. Organized alphabetically, we decided to provide you with the list of the best 20 business schools to help you deciding about the next step in your professional life:
Anderson School of Management at University of California
Los Angeles, California
Booth School of Business at University of Chicago
Chicago, Illinois
Business School at Harvard University
Cambridge, Massachusetts
Columbia Business School at Columbia University
New York City, New York
Darden School of Business at University of Virginia
Charlottesville, Virginia
Fuqua School of Business at Duke University
Durham, North Carolina
Graduate School of Business at Stanford University
Stanford, California
Haas School of Business at University of California--Berkeley
Berkeley, California
Johnson Graduate School of Management at Cornell University
Ithaca, New York
Kellogg School of Management at Northwestern University
Chicago, Illinois
Leonard N. Stern School of Business at New York University
New York City, New York
McCombs School of Business at University of Texas - Austin
Austin, Texas
Ross School of Business at University of Michigan
Ann Arbor, Michigan
School of Management at Yale University
New Haven, Connecticut
Sloan School of Management at Massachusetts Institute of Technology
Cambridge, Massachusetts
Stern School of Business at New York University
New York City, New York
Tuck School of Business at Dartmouth College
Hanover, New Hampshire
Wharton School at University of Pennsylvania
Philadelphia, Pennsylvania
The list above is a compilation of different rankings including Forbes and US News Education. Methodology vary from ranking to ranking. In the case of business, it is commonly to take as metric the return on investment achieved by graduates of different schools, as well as accreditations, recruitment and employability scores and GMAT/GRE scores.
Also Interesting

The Lives and Livelihoods Fund

Four years ago, the world adopted an ambitious set of Sustainable Development Goals (SDGs) designed 'to end poverty, protect the planet and ensure that all people enjoy peace and prosperity by 2030'. Despite rising life expectancy and the eradication of many endemic diseases, more than 400 million people in the member states of the Islamic Development Bank (IsDB) still live in absolute poverty, subsisting on less than US$1.90 per day. It is, perhaps, these countries that face the greatest challenges in fulfilling the SDGs.

The Top Finance Books for Economists

Starting out in a finance degree? Stuck at home during lockdown and want to remain safe while improving your financial knowledge? Simply interested in the topic? INOMICS is here to help. If you're looking for the most-talked-about books in the field, or planning on getting some interdisciplinary knowledge, check out our list of the top books in finance.

Preventing the Death of UK High Streets

The internet has given us many things: unlimited information, ever-expanding interconnection, myriad means of procrastination - in some places it's even helped birth democracy. But as one hand giveth, the other, as is often the case, taketh away. And in the UK, it looks like the gift of online shopping may come at the expense of our high streets - and the thousands of livelihoods they maintain.