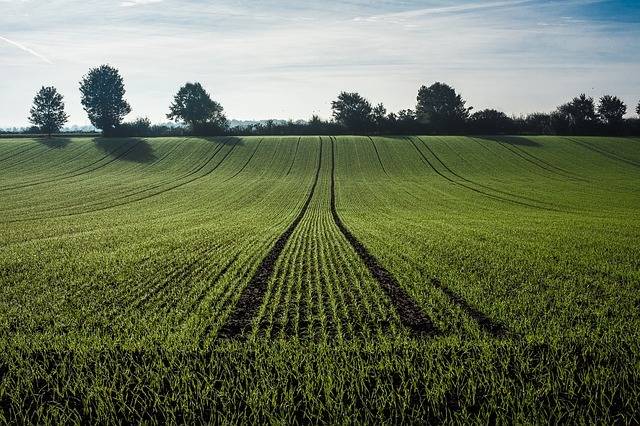 Top Career Paths: Agricultural and Natural Resource Economics
If you're studying economics, there are all sorts of specialities that you could look into. When you're thinking about what you should like to take care of, you should look at your specialization.
For this reason, we've been looking at the top career paths for various economics specializations, and today we're talking about agricultural and natural resource economics.
What are agricultural economics and natural resource economics?
These two related fields are focused on the application of economic theories to optimize the use of resources and the production of food and other crops. Natural resource economics is focused on managing resources such as food, water, air, minerals, and the environment as a whole, and often emphasizes the importance of sustainability. Agricultural economics looks in particular at land usage, food distribution networks, and maximizing crop yields.
Career path # 1: government or government-related agencies
One large employer in this area is the government or one of the various government-related agencies. All of their citizens, or one of them on an international basis, on an uninterrupted food supply. Thus the agencies which oversee the distribution of food and other resources are in need of trained economists to work in this area.
Working for the government has the advantage that it is a secure, reliable job that you can usually stay in for life if you want. Although payment is less good than it is in the private sector, the public sector generally has better benefits such as more holiday time and good health care. This work is suited to someone who is organised and capable of keeping track of the many different policies and programs that are being run at any one time.
You could find a career with an organisation like the Environmental Protection Agency, the National Wildlife Federation, or the National Marine Fisheries Service, in the USA, or their equivalent within your own country.
Career path #2: Agribusiness
Another big employer in this field is agribusiness corporations: large companies who process, distribute, and retail food. These companies employ specialists in economics to help them streamline their processes and improve their use of resources.
These corporations tend to pay much better than working for the government or for a non-profit, however, they can be demanding jobs with long work hours. Also, some such corporations have come under fire for ethical lapses in their business models, especially in the developing world. How much of an issue this is for you will depend on whether you are someone who wants to stay away from profit-based motives, or whether you would rather try to reform and improve an organisation from the inside.
You could pursue a career in agribusiness with a company such as Dow AgroSciences, DuPont, or Monsanto.
Career path #3: International aid and development organisations
Resource allocation isn't only a problem in developed nations. In fact, it's an even more pressing issue in developing countries. So if you feel a strong desire to help better the world with your knowledge, you might enjoy a career in an international aid or development organisation.
Careers in these kinds of international organisations are suited to people who have strong language skills, and strong business skills can be a plus too. Knowing how to set a budget or to create a successful advertising campaign will be an excellent boon to your career. You will need a certain temperament for this work too: it can take a long time to get a project off the ground in an international setting, so you'll need to be patient. You'll also need to be culturally sensitive and capable of balancing the needs of different groups of people.
You could find a career in an organisation such as the World Bank, The US Agency for International Development, or the USDA Foreign Agricultural Service.
For lots more careers advice for economists, including job listings for all types of economic specializations, take a look at our website at INOMICS.COM .
---
These articles may be interesting to you:
>> Top Economics Think Tanks and Research Institutes in the US
>> Top Economics Think Tanks and Research Institutes in Europe
>> 30 Top Twitter Feeds in Economics and Finance
>> What to Do With Your Economics Degree: Career Paths for An Economist
Also Interesting

Chemicals in the Shipping Container Industry

Inventory of hazardous substances in container vessels: another necessary but bureaucratic burden for carriers

The European Union (EU) is working very hard to make ship recycling greener and safer in the future. It is quite clear that the dismantling of ships in many parts of South Asia in its current state is not acceptable, either from an environmental or a social point of view. Ship recycling regulations, adopted seven years ago, are finally gathering pace now.

The Pros and Cons of a Career in Research

Upon completion of a Master's degree or PhD, the big question arises: what next? Although it seems like natural progression to continue with further research, there are many other careers open to academics in business, education, or communication and journalism, to name but a few examples. So how do you know if research is the right career choice for you? A good way of figuring it out is weighing up the pros and cons. Browse our job listings for economics opportunities

Applying for a Conference

How to Write a Successful Motivation Letter for Economics Conferences

When you apply to present at an economics conference, you'll often be asked to provide a letter of motivation along with your abstract and CV. This is used to decide which applicants will be invited to give a talk or poster presentation at the conference. But what information should this letter of motivation contain, and what's the best way to increase your chances of being accepted to present?