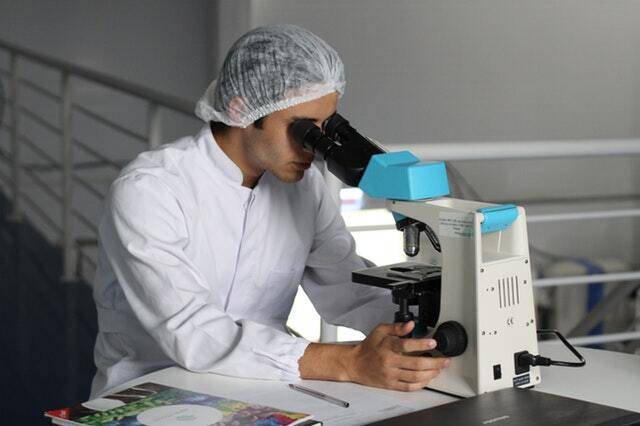 Top Career Paths: Health Economics
Read a summary or generate practice questions based on this article with the new INOMICS AI toolhere.
Are you studying health economics, or thinking about studying it at university? If so, you might want to know what career options you could pursue your health economics degree. Recently we've been sharing a series of articles on top career paths for various specialisations within economics, and today we're looking at health. Read on for more information about where you could work with a degree in health economics.
Work for the government
One of the biggest employers of health economists is the government. Especially in countries which have centralised healthcare, like the UK or Portugal, a great deal of planning and administration is required to operate a healthcare system. Issues like finding the balance between making procedures widely available and cost-effective require careful management and an economics-based outlook. Other types of work done by health economists employed by the government include researching policies in the area of occupational health or health and safety or the assessment of applications for medical benefits or other support programs.
Work for an international agency
Another possibility for health economists is to work for an international agency such as the World Health Organization, the World Bank, or UNICEF. These agencies both research and manage healthcare programs in the developing world and in other under-served communities. This can involve assessing the healthcare needs of a community, proposing systemic changes to improve the healthcare experience, or training and supporting healthcare providers. It could also involve working with the pharmaceutical industry in order to provide the drugs and treatments that are required in an economically feasible and scalable manner.
Suggested Opportunities
Work in consultancy
There are many more organisations besides the government and various international agencies which require insights into healthcare. You could find work as a consultant in the healthcare field, for example in advising a medium size company on how they should institute and manage their health insurance benefits for employees. Consultancy work can be highly demanding, as you are dropped into a new environment and must not only get to know an organisation quickly but also suggest ways that their health care issues can be improved. If you are a problem solver and you are confident enough to work independently, then consultancy can be both challenging and financially rewarding. However, if you prefer a more sedate pace of work and you value the opportunity to get to know and bond with your co-workers, then consulting may not be for you.
Work in academia
There is also the opportunity to work in academia. If you have enjoyed your experience in university so far, and have a particular passion for research, then this setting could suit you. In order for all healthcare workers to know what the best policies are and what the standards should be, research needs to be performed by an impartial group, which is where universities and research institutions come in. For those who have a strong grasp of abstract concepts and a broad knowledge of methodologies used within the field, then academia offers the chance to explore the areas of research which are of most interest to you and to participate in many intellectually stimulating discussions.
However, it can be hard for young researchers to break into academia, as there are a limited number of positions available in a research context and competition is intense. There can also be a lack of job security as many young researchers are employed on only short-term contracts of six months to a few years, which can be stressful.
We hope that this helped to inspire you to think about your future career and to inform you about some of the options which are open to you. If you would like to see other top career paths articles for other specialisations within economics, or if you want to see more career advice, job listings, and study advice, then visit our website at INOMICS.com.
Also Interesting

Which Concentration Should You Choose For Your Master's Degree in Economics?

If you're planning to study economics at a Master's level, then you may have the opportunity to pursue a concentration, sometimes also referred to as a major. While rarer, some PhD programs may also offer concentrations, though many are already specialized degrees (or require you to have your own research agenda).

How To Find The Right Exchange Program

Exchange programs allow students to study at a different institution as part of their degree. Typically, students will use this opportunity to study abroad at a foreign partner of their home institution, though exchange programs can sometimes take place in the same country. Regardless, these programs are a fantastic way for students to broaden their horizons, take specific courses at another institution, and study abroad without committing to living multiple years in another country.

The GRE is changing: ETS to streamline the test in September 2023

The Graduate Record Examinations, more commonly known as the GRE, is one of the most important standardized tests in the world for admission to post-Baccalaureate programs. It's very often required by universities when considering admission into their Master's or even PhD programs.