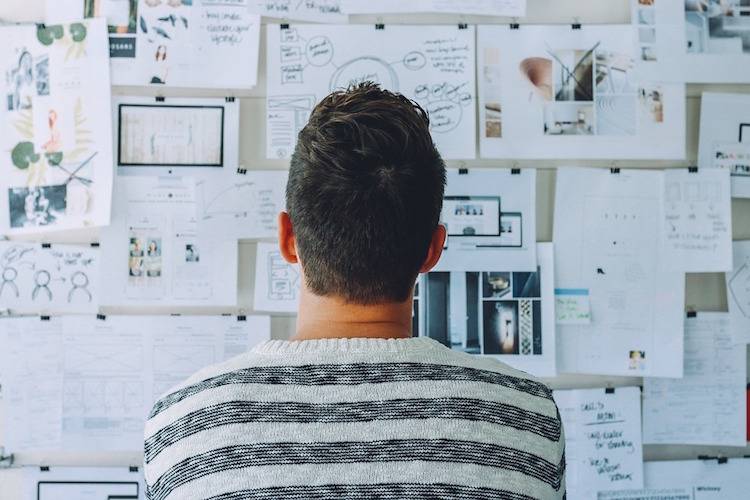 Rankings
Top Economics Think Tanks and Research Institutes in the US
Think tanks are important institutions in the modern world. As the world becomes more globalised, think tanks which can undertake research and advocacy work at a transnational level become essential players in the global scene. Seeing as economics doesn't happen in a vacuum - each country's economic situation affects the political situation of every other country - they are also crucial to the profession (or at least, line of academic study) of most of the readers of this website. But which ones are the ones you should be following? Which think tanks conduct the most groundbreaking, critical economic research? And which one would be the best one to work for, if you ever had the chance to get your feet in the doors of such prestigious institutions? We've taken a look at the best ones in the United States, so you don't have to do the legwork yourself.

1. National Bureau of Economic Research (NBER)
Cambridge, Massachusetts
The NBER is a non-partisan organization which conducts research into all topics within economics, and disseminates its findings to academics and policy makers. They have a particular focus on quantitative methods, especially the development of statistical measures and the use of quantitative models.
2. Peter G. Peterson Institute for International Economics (IIE)
Washington, District of Columbia
Another non-partisan research institution, the PIIE focuses on the study of international economic policy, particularly in identifying policy approaches and practical ideas about how the forces of globalisation can be made to be beneficial for people around the world.
3. Brookings Institution
Washington, District of Columbia
A long-established institution which conducts research into public policy issues in the areas of economic studies, governance studies, foreign policy, metropolitan policy, and global economy and development.
Suggested Opportunities
4. Resources for the Future (RFF)
Washington, District of Columbia
An environmental policy advice organization which conducts research and analysis to provide information to help policy makers craft better policies regarding the use of natural resources and the environment.
5. Public Policy Institute of California (PPIC)
San Francisco, California
This California-based institution seeks to provide advice in the arena of public policy, including regarding topics such as climate change, correction and criminal justice, economy, governmental reform, health care, higher education, political engagement, and water.
6. American Enterprise Institute
Washington, District of Columbia
A public policy think tank which advises law makers in Washington in the areas of economics, foreign and defense policy, health care, education, politics and public opinion, poverty studies, and society and culture.
7. W.E. Upjohn Institute for Employment Research
Kalamazoo, Michigan
This highly specific think tank conducts research in the causes and effects of unemployment in order to assist and support the unemployed, and disseminates their findings to government and to the public.
8. Levy Economics Institute, Bard College
Annandale-on-Hudson, New York
A public policy research organization providing advice to US policy makers and business leaders, particularly by providing macroeconomic models and analyses of the US economy and other world economies.
9. Urban Institute
Washington, District of Columbia
A research institution dedicated to reducing hardship among the most vulnerable people in society and promoting opportunities for all, through research into topics such as beginning and end of life, criminal justice, income and wealth, and nutrition.
10. Center for Economic and Policy Research (CEPR)
Washington, District of Columbia
Originally established in Europe, this research institution branched out to the US to continue its mission to promote high quality economic research and to disseminate its findings to decision makers. The center's network still extends across Europe, bringing together researchers from around the world.
Also Interesting

Why study at University of Applied Sciences Utrecht, Netherlands?

Programs available at HU This combination of conveying both knowledge and skills is key to the university experience at HU. As Lorenza explained, "The HU definitely allows a practical university experience. Although there is theory included in the courses, most of the projects consist in applying the theory to brands and experiences. It is an approach that not only helps students to be creative but also to be prepared for a future job."

Salaries in Economics: Does having a PhD Matter?

Now, with the release of the INOMICS Salary Report – based on the salary data of almost 2,000 economists – any uncertainty can be laid to rest and the question answered: in financial terms, yes, having a PhD does matter. In fact, to say that it matters is something of an understatement – such is its influence on an economist's future earnings.

Economics PhD Recruitment

How to Advertise your Doctoral Programs in Economics

Traditional Channels 1) Optimize your website: make sure the design and information placed on your PhD program website is optimized to answer prospective applicants' questions. Include clear instructions on how to apply and provide a contact option for applicants to get in touch. Include information about research areas, cooperation with other institutions, research facilities available, etc.