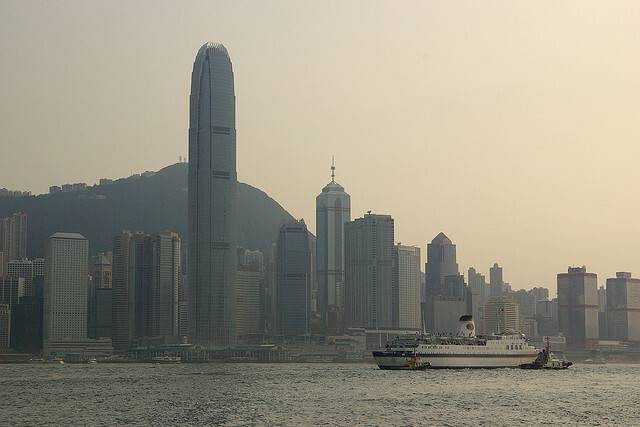 Top Finance Conferences 2013
In today's global world, the transfer of information is crucial to success. Since the start of the recession in 2008 financial issues have increasingly been among the hottest discussion topics around the world – in particular the balancing of books and budgets, whether in supranational financial unions like the EU, individual countries, businesses or households. From the academic perspective, there is still much to be explored in the world of finance.

Below is our list of the top finance conferences around the world, tackling a range of tough financial topics – both academic and otherwise (ordered by date):
1. A New Global Financial Architecture in the Aftermath of the Crisis: A European View
South Tyrol, Italy – February 10th – 17th
"The organizers are seeking to bring together international researchers, academics and central bankers interested and involved in the field of international financial architecture. The aim of the conference is to cover a broad range of related topics, both theoretical and empirical."
2. Banking, Finance and Sustainable Development
Southampton, UK – March 6th
"Papers are welcome on theoretical and empirical topics, examining all aspects of recent developments in banking, international banking, finance and banking, and the linkage between banking and the economy". The organizers welcome participants not presenting papers as well.
3. 7th International Finance Conference
Paris, France – March 7th – 9th
This international conference aims to bring together academics, researchers and policy makers to tackle this year's theme: Current issues in international financial markets: assessments and modeling.
4. Islamic Finance: New Realities, New Challenges
Lahore, Pakistan – March 11th-12th
In a global context, this conference looks at the intersection of Islam and finance: "Global Forum on Islamic Finance is aimed at providing an opportunity for researchers, scholars and practitioners to share knowledge regarding the dynamics of Islamic finance."
5. Finance and Banking Conference – FIBA 2013
Bucharest, Romania – March 28th – 29th
The aim of this conference is to bring together scholars interested in the fields of insurance, corporate finance and investments, public finance, financial markets and institutions, macroeconomic stability, and banking.
6. 16th Annual Conference of the Swiss Society for Financial Market Research
Zurich, Switzerland – April 12th
The conference, now in its sixteenth year, brings together international researchers and practitioners in all areas of financial market research. Presenters of the papers will be able to compete for the Best Paper Award with a cash prize.
7. 2013 SFS Finance Cavalcade
Miami, USA – May 13th – 16th
Organized by the Society for Financial Studies, the Cavalcade covers a wide variety of financial topics over five days. The broad nature of this meeting makes it an interesting platform from which a multitude of information can be discussed and challenged.
8. Financial Globalisation and Sustainable Finance: Implications for Policy and Practice
Cape Town, South Africa – May 29th – 31st
This conference aims to "bring together researchers to present and discuss their evidence and conclusions on financial stability and sustainable finance. The intention is to investigate (the links between) financial stability and sustainable finance from various perspectives, with research based in macro-, micro- and institutional economics as well as corporate finance and financial markets."
9. Foreign Financial Institutions & National Financial Systems
Warsaw, Poland – June 6th - 8th
This conference will explore aspects of different kinds of multinational financial institutions and their relations with host economies in general and governments in particular. Among other topics, the reasons for financial institutions to cross borders, drawing from financial and multinational firms theory will be discussed.
10. EBRD, Understanding Banks in Emerging Markets: Observing, Asking or Experimenting?
London, UK – September 5th – 6th
The conference aims to bring together leading researchers to discuss recent developments in empirical banking research, particularly banking in emerging markets. Topics will include: (1) the econometric analysis of increasingly rich micro-level data that are available 'off-the-shelf', such as from central banks, credit registries, and commercial data providers; (2) the econometric analysis of tailor-made data from large-scale surveys of banks and their clients; and (3) the use of randomized controlled trials and framed field experiments with banks and their staff.
This is not a comprehensive list, rather one that intends to show the breadth of conferences available globally. Please let us know if there are any other conferences you feel should be here.
Photo Credit: Matt Carman