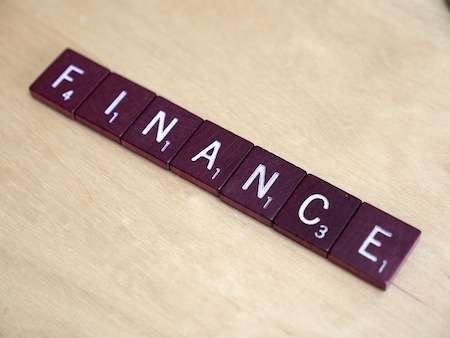 Top Summer Schools in Finance & Accounting 2015
Summer schools offer a chance to visit top international universities and get to know their research and academic culture, while learning new skills and spending time with fellow students. Today we're looking at the top schools for Finance and Accounting.
Check also our previous posts on summer courses in various disciplines: Top Economics Summer Schools, Top Business Summer Schools, Top Public Health Summer Schools, Top Engineering Summer Schools, Top Environment & Sustainability Summer Schools, Top Political Science & International Relations Summer Schools, Top Psychology & Behavioral Sciences Summer Schools, and Top Computer Science & Software Development Summer Schools.
Here you can find ideal opportunities for finance students who are looking to expand their skill set, enhance their CV, make contacts with fellow students and researchers, and enjoy a summer visit to an exciting new location. Deadlines are approaching soon so start planning your summer school attendance now.
LSE Finance & Accounting Summer School
Country: United Kingdom
Duration of the Course: Jul 6, 2015 to Jul 24, 2015
Application Deadline: -
LSE Summer School offers Finance & Accounting courses taught by LSE's world-renowned faculty. All courses take place on the campus in the heart of Central London. The LSE Summer School has the world's largest intake of international study abroad undergraduates compared with other summer schools across the globe. Visiting students are often able to transfer credit from LSE's rigorously assessed summer courses towards degrees at their home institution.
Financial Accounting Summer Course at Harvard
Country: United States
Duration of the Course: Jun 4, 2015 to Jul 24, 2015
Application Deadline: May 18, 2015
Join Harvard Summer School for a challenging and enriching experience this summer. Our more than 300 courses are taught by Harvard professors and visiting scholars during the day, evening, and online. This course is an introduction to financial accounting, its concepts, and the techniques of recording, summarizing, and reporting the flow of financial information through the entity concerned. It offers an understanding of the information flow process and the necessary techniques for analysis and evaluation of the firm's potential in light of historical data.
Micro, SME & Housing Finance Summer Academy at Frankfurt School of finance & Management
Country: Germany
Duration of the Course: Jul 5, 2015 to Jul 10, 2015
Application Deadline: -
The Micro & SME Finance Summer Academy seeks to equip participants with profound technical know-how in one of three possible elective subjects (financial and risk management; SME banking or rural finance), leadership and negotiation skills and a good understanding of current trends in the community. This programme is aimed at managers of microfinance institutions focusing on (M) SME or agricultural clients, commercial banks active in microfinance, transformed MFIs and/ or microinvestment funds.
Boston Summer Term - Accounting Course
Country: United States
Duration of the Course: May 19, 2015 to Jun 25, 2015
Application Deadline: -
If you're seeking to discover a new topic, reinforce practical skills, or obtain intensive training in a particular area, you'll find an exciting range of opportunities for personal and academic enrichment. Boston Summer Term offers more than 700 courses in 70 subjects, also in Accounting. The course covers basic principles of financial accounting underlying transaction analysis and the preparation of financial statements.
XI. Munich Summer School on Accounting 2015
Country: Germany
Duration of the Course: Jun 4, 2015 to Jun 6, 2015
Application Deadline: Mar 30, 2015
This course is designed for PhD students and young post-doctoral researchers in accounting who would like to extend and deepen their knowledge on current research issues in accounting. It will examine accounting theory with an emphasis on analytical modeling of accounting issues.
Finance Summer Course – Imperial College London
Country: United Kingdom
Duration of the Course: Jun 5, 2015 to Jul 24, 2015
Application Deadline: -
Imperial College Business School runs an intensive but stimulating Summer School programme that gives students the chance to increase their academic standing in one of the most vibrant and culturally-enriched cities in the world. With four courses spread over two sessions and a varied social programme, Summer School is a fantastic taster to life at Imperial and in London. This course will provide an overview of the concepts in finance, together with a thorough examination of the key elements of today's financial markets. Taught by Imperial's leading finance faculty as well as practitioners, it will provide you with the ability to put the latest academic thinking and financial strategies into practice.
Durham Islamic Finance Summer School
Country: United Kingdom
Duration of the Course: Aug 24, 2015 to Aug 28, 2015
Application Deadline: Aug 17, 2015
Durham Islamic Finance Summer School aims to provide knowledge, skills and expertise, and help place participants in an advantageous position for entering and working in the Islamic financial sector. The programme is delivered mostly by leading financiers and bankers from across the world as well as the Centre's academics. Durham Centre for Islamic Economics and Finance has an international reputation in teaching, conducting research and publishing in Islamic economics, banking and finance over twenty-five years. Many of the Islamic economics, banking and finance graduates and participants of the Summer School have gone on to work in the Islamic finance sector or now teach Islamic economics and finance all over the world.
The Finance Boot Camp - Summer School 2015
Country: Germany
Duration of the Course: Jul 12, 2015 to Jul 25, 2015
Application Deadline: Mar 31, 2015
Scheduled for summer 2015, Frankfurt School's Boot Camp targets non-finance Bachelor and first-year Master students seeking to develop and / or deepen their financial skills in one of Europe's leading financial centres: Frankfurt am Main. The Boot Camp, due to be held on the Frankfurt School campus over two weeks in July 2015, will combine a challenging academic programme with plenty of opportunities to network with and enjoy the company of your fellow students. In addition, there will be plenty of opportunities to engage in athletic activity for those who wish to – such as swimming with the Associate Dean!
7th Summer Program in International Finance 2015 – Swiss Business School
Country: Switzerland
Duration of the Course: Jul 6, 2015 to Jul 17, 2015
Application Deadline: May 29, 2015
The Summer Program in International Finance has been developed by SBS Swiss Business School for undergraduate or recently graduated business students. The program offers the perfect combination of enhancing your business education and enjoying the city of Zurich, among the world's largest financial centers. During two weeks, international students will have the chance to attend intensive business courses with a focus on International Finance, interact with top managers during company visits and live a truly international experience.