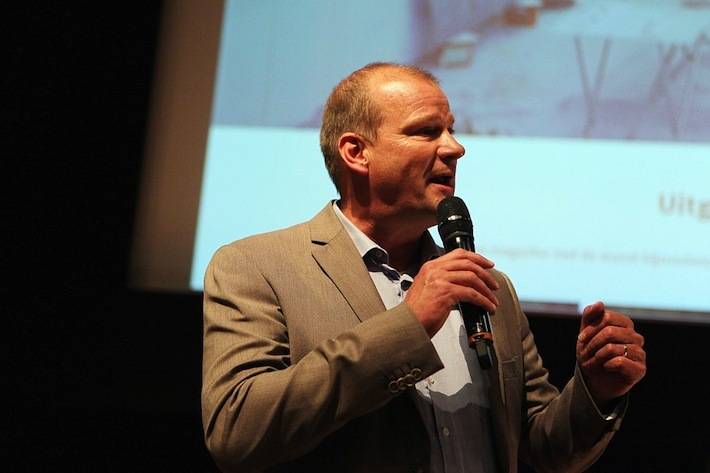 Top Upcoming Economics & Business Events 2016/2017
To keep up to date with the latest news in economics and business, there's more that you can do than just reading! Events such as lectures, workshops, and debates are excellent ways to keep up with developments in your field. Plus, they give you the chance to meet and network with other people in your field and to hear new perspectives on your work. If you're interested in attending events in economics or finance, then today's article is a list of some of the greatest events coming up soon from around the world.
May 2016
Progressive Economy Annual Forum 2016: Investment & Innovation at the Heart of European Recovery
Organizer: Progressive Economy Initiative, S&D Group in the European Parliament
Conference Date: May 31, 2016
Location: Brussels, Belgium
June 2016
2nd International Conference of Development and Economy (ICODECON)
Organizer: Technological Educational Institute (TEI) of Peloponnese
Conference Dates: June 9-12, 2016
Location: Thessaloníki, Greece
August 2016
Ninth Asia-Pacific Conference on Global Business, Economics, Finance and Banking
Organizer: J.A. Alpha Business Research and Publishers Pvt. Ltd.
Conference Dates: Aug 11-13, 2016
Location: Hong Kong
September 2016
Economics, Economic Policies and Sustainable Growth in the wake of the Crisis
Organizer: Università Politecnica delle Marche
Conference Dates: Sep 8-10, 2016
Location: Ancona, Italy

Call for papers Research Conference - The Rise of Eurasia: New Perspectives on East-West Business and Economic Relations
Organizer: Maastricht School of Management
Conference Date: Sep 9, 2016
Location: Maastricht, Netherlands
October 2016
17th International Scientific Conference on Economic and Social Development - "Managerial Issues in Modern Business"
Organizer: Varazdin Development and Entrepreneurship Agency
Conference Dates: October 20-21, 2016
Location: Warsaw, Poland
November 2016
The Review of Socio-Economic Perspectives (RSEP)
Organizer: RSEP
Conference Dates: Nov 2-4, 2016
Location: Madrid, Spain
8th ReCapNet Conference on Behavioural Real Estate
Organizer: Centre for European Economic Research (ZEW)
Conference Dates: Nov 3-4, 2016
Location: Mannheim, Germany
International Trade & Academic Research Conference (ITARC)
Organizers: Academy of Business and Retail Management (ABRM), UK and Journal of Business and Retail Management Research
Conference Dates: November 7-8, 2016
Location: London, UK
20th European Scientific Conference of Doctoral Students
Organizer: Faculty of Business and Economics - Mendel University in Brno
Conference Date: November 24, 2016
Location: Brno, Czech Republic
January 2017
Current Trends In Public Sector Research
Organizer: The Department of Public Economics in the Faculty of Economics and Administration at Masaryk University
Conference Dates: January 19-20, 2017
Location: Šlapanice, Czech Republic
April 2017
Third WINIR Symposium - The legacy of Ludwig Lachmann: Interdisciplinary perspectives on institutions, agency and uncertainty
Organizer: WINIR
Conference Dates: April 11-13, 2017
Location: Johannesburg, South Africa
This may be also interesting for you:
>> Dress Code for Academic Conferences: What to Wear and What to Avoid
>> Academizing During Your First Academic Conference
>> How To Deal With Nervousness During Presentations At a Conference
>> Inviting Participants And Advertising Your Conference