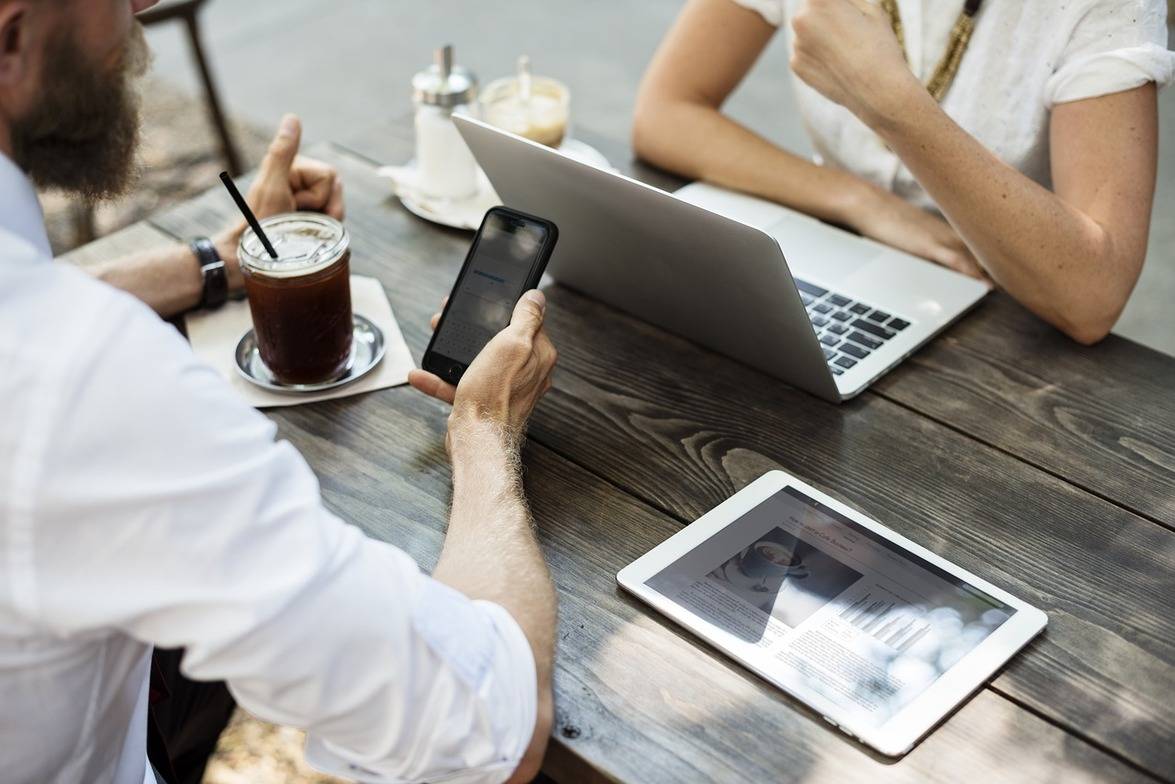 Inside INOMICS
What to expect from an Announcement
Read a summary or generate practice questions based on this article with the new INOMICS AI toolhere.
On inomics.com, we offer 4 different Announcement levels to suit your goals and budget: Basic, Standard, Featured and Premium. What should you expect from each Announcement Level?
Each Announcement level includes different levels of promotion that alters how it is listed on the website, included in emails to our subscribers and on our social media channels. Higher Announcement levels also offer more media options (videos, images) as well as improved appearance and layout.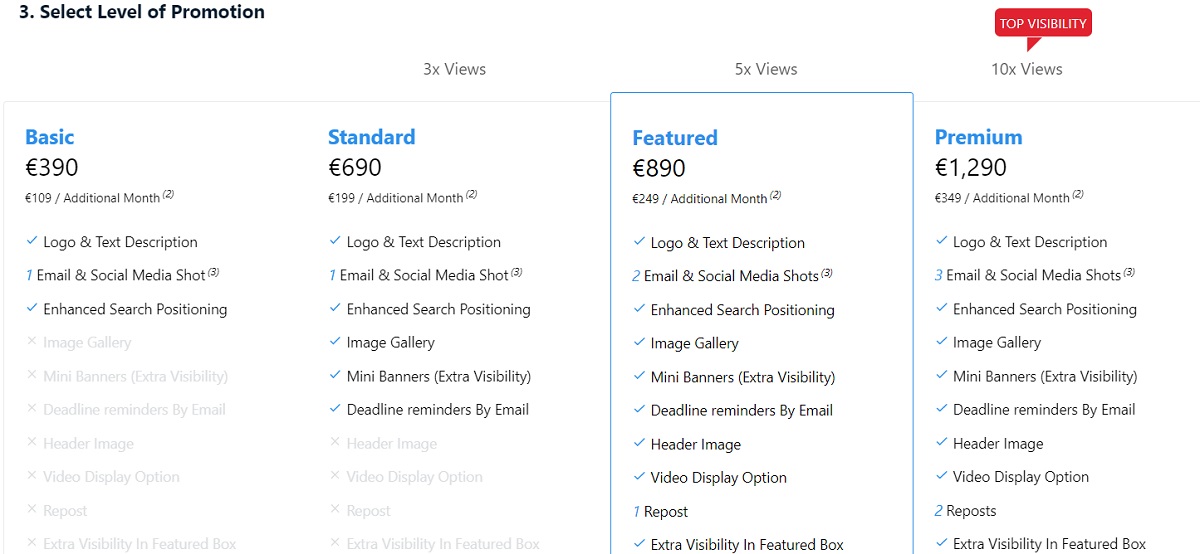 Which Announcement level should I book?
Basic
A Basic Level Announcement is for recruiters, administrators or faculty with limited budgets who just need to get an upcoming job, conference, workshop, or scholarship online. The listing will include your logo, be searchable on our website and feature in one Email Alert (sent to over 70,000 economists) and one automated post on Facebook and Twitter. But the clue is in the name, this is our Basic tier. Your Announcement will include no additional images and it will typically appear below Standard, Featured and Premium Announcements. It will also drop in visibility more quickly than the higher options. We therefore recommend that all customers consider one of the higher levels.
Standard
We would encourage all job, conference, workshop, or scholarship posters in particular to take the step up and pick the Standard Level Announcement. On top of your logo inclusion, email alert and social media posts, you can also include an image gallery which significantly increases engagement and search-engine visibility. Additionally, your listing will be seen across our website in our Mini (sidebar) Banners and users can enable Deadline Reminders for your opportunity, giving a visibility boost on the website and in the email alert in the final week before your deadline. On average, a Standard Announcement generates three times more views than a Basic Announcement.
However, if you are posting a study program or professional training course where branding and media is important in your communication, or if you have a position that is difficult to fill and need a wider reach, then our Featured and Premium Levels help your Announcement reach as many economists and economics students as possible.
Featured
If you are promoting a study program, be it a Master's, PhD or Online Course, Featured is the minimum Announcement suggested for you. For all other customers meanwhile, it's a great way to get seen ahead of your competitors.
Featured Announcements allow an image gallery, a header image and video that really makes your Announcement stand out. Your level of promotion on the website is also greatly increased with your Announcement visible on our homepage and in featured boxes around the site. Your Announcement will get a boost in search-results half-way through the campaign, and will also be promoted one more time in our Email Alert to subscribers and once more on Facebook and Twitter. In addition, Featured and Premium levels include Reposts. With a Repost, your Announcement will be refreshed and brought back to the top of search results.
On average your Announcement will generate five times more views than just a Basic Announcement. However, if you want our total package, you should look at our Premium option.
Premium
Premium is our top tier and will receive the most promotion, including with geo-targeting. With Premium, you can choose up to 10 priority countries to increase the visibility of your Announcement. With Geo-Targeting, your Announcement receives better visibility in your selected countries' website search results, home pages and email alerts.
Additionally, the Announcement is positioned more aggressively on the INOMICS homepage and in search results. Finally, it is boosted twice more during the campaign, which means that if you want your Announcement to stay at or near the top of search-results on INOMICS, this is the option for you.

How long do my Announcements stay online?
When you book a Single Announcement or a Pack, Announcements are designed to stay online and promoted until the application deadline (max. 90 days from posting/ online date).
If you post a study program, the announcement stays online and is searchable but not promoted after the application deadline. Exceptions apply depending on the campaign booked and can be extended upon request. Extensions prices vary according to the Announcement level you booked. For more information, please contact info@inomics.com.
What will my Announcement look like?
Images and video massively increase engagement with your Announcement. While all Announcement levels from Basic up include your logo, Standard additionally allows an image gallery, and Featured/Premium Announcements are displayed with a header image behind the logo on the page, and in search results. This really helps your Announcement to stand out and means that your institution's branding is communicated too. Learn more about how to publish an Announcement on INOMICS.
Can I add specific add-ons to increase exposure?
If you know a certain type of promotion will work for your Announcement, we can work with you to build a custom campaign with additional visibility. For example you can add banners to appear on the INOMICS website, book additional email alert inclusions or custom emails that we send on your behalf to a section of our audience. We can level up your social media exposure with targeted mentions on Facebook, Twitter or LinkedIn, or a mixture via our Multi-Channel Promotion. Read more on whether a multi-channel marketing approach is right for you.
Who can I contact if I need help or have a question?
If you have any questions or need assistance posting your announcement, please feel free to contact us at info@inomics.com. We'd be happy to chat with you and assist you in choosing the best online Announcement or campaign setup based on your budget and marketing goals and needs.