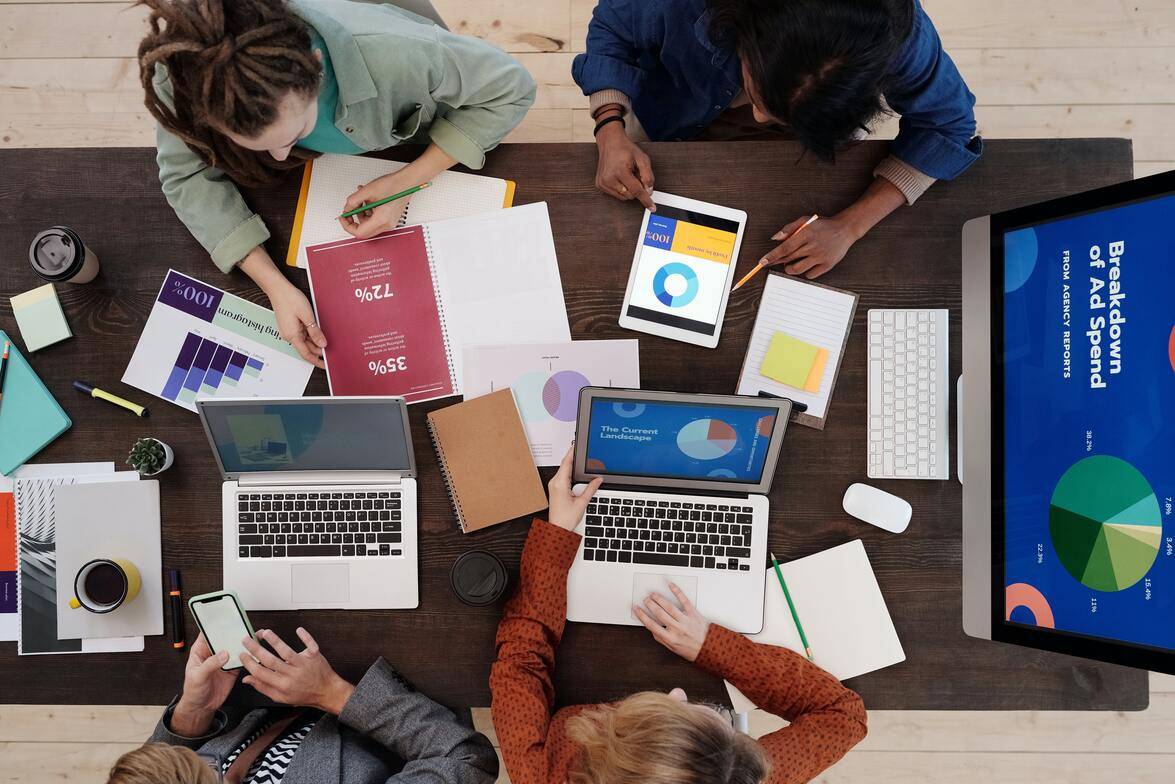 Multichannel Promotion
Why you should be using a multi-channel marketing approach
Multi-channel marketing is the practice of interacting with customers by using a combination of direct and indirect communication channels such as websites, online and offline catalogues, email, direct mail, mobile, messaging apps, social media, etc. Multi-channel marketing has been heavily used mostly in the retail industry by enabling customers to buy a product or service by using the communication channel of their preference. However this approach can also be very effective in the recruitment industry.
Multi-channel marketing campaigns allow institutions to increase conversion rates by interacting with potential candidates (students, professors and researchers) at different stages of their decision process, using the best channel for that stage. For example, a candidate who has already visited your institution website is more likely to respond positively to a direct email campaign, while a young candidate who has not yet heard of your university/centre/company is more responsive to meeting representatives at a recruitment fair. Additionally, the investment in a multi-channel campaign is more controlled and reduces the risk of overspending on one channel.
To be effective with a multi-channel campaign, it is necessary to set up goals, have a consistent message across the channels and implement a detailed system of analysis to be able to measure the return on investment from each channel in terms of quality of candidates, lead management and enrolments.
Benefits of Multi-Channel Campaigns
Better understanding of potential candidates thanks to better feedback: By using different channels, your organization can collect feedback and experience from different types of candidates. Additionally, platforms like social media are more likely to incentivize prospective candidates to communicate directly with your team, ask questions and contribute with ideas that will increase the value of your institution.

Higher brand exposure: Looking for a new job or enrolling in a study program is a decision that is not taken overnight; on the contrary, it requires time and deep thinking. By advertising your opportunity directly on job boards or study program aggregators you will be targeting candidates who have taken a decision to make a change in their life or career. However, you are missing out on the opportunity to make an impression on passive candidates, not yet actively looking for your opportunity. Social media, blogs, apps, etc. can give you access to these passive candidates who will turn back to your institution once they feel ready to enrol. As a side effect you may also get an ambassador for your institution who will tell friends and colleagues about your opportunities. You can check here additional 10 tips to build a University brand online.

Better budget distribution: A prospective student/employee who uses social media as their main job/program finding tool will not have the same profile as somebody who prefers online listings or email newsletters. Once your organization can identify the most effective channels to attract the most suitable candidates, you can then optimize your campaigns.
Challenges of Multi-Channel Campaigns
Effectiveness of your message: In a multi-channel campaign you do not only need consistency in your message but also to keep it effective. Regardless of the channel you use, the message should inspire people to take action and apply to your position, study program or conference.

Detailed planned campaigns: The responsibilities with a multi-channel campaign do not stop once the message is out in different channels. Upon launching the campaigns, touch points with your prospective candidates need to be coordinated along with the setting-up of mini reminder campaigns per channel. Remember that the decision of enrolling in a new course or applying for a new job requires more than a one-time communication with the candidate.

Results attribution: Previously we mentioned the need to have a detailed analysis system to measure the return on investment from each channel. It seems straight-forward to set up goals and a couple of key metrics per channel, however in realilty, to know what really triggers each enrolment can take time or need a personal follow-up. Depending on your budget, you may need to decide on approximate KPIs or to invest real time and effort knowing which channels brought your students, professors and researchers.
Recommendation to Start Your Multi-Channel Recruitment Campaign
Consolidate your database of leads: In order to manage your leads properly, it is important to have a single database of prospective candidates with the same information filled-in in their profiles. You could also add the source of the leads, in order to manage the conversion rates per source. There are multiple CRM systems available in the recruitment market; you just need to choose the right one according to your budget and expectations.

Choose the marketing channels that you would like to use: The best way to choose the right marketing channels for your campaign starts with segmenting your market. By analyzing the profile of the ideal student for your program or ideal candidate for your position, and disclosing all touching points where your target audience interacts and consumes information, will help you to deliver your message effectively. Take into account lifestyles, hobbies, work routine of your target group. In this way you will find channels that offer a higher impact than traditional media. To explore more effective ways to target millennials, feel free to read further on how to market universities to a digital generation.

Create consistency of messages and experience across all channels: The consistency of your message is highly important. Remember that regardless of the channel (social media, online catalogues, and email marketing, traditional media) you are competing for space in the mind of your target audience. Identify which are the selling points of your institution/program/job and which are the must-have attributes expected by your candidates.

Be careful measuring results of your campaign: We have talked about the importance of measuring results and the challenge that this presents. The trick is to decide in advance the must-have and nice-to-have metrics. Decide which are the mandatory KPIs for decision-making and organize your team to collect them. For those metrics that are not listed in your mandatory KPIs, prepare yourself to step back in case they demand a lot of time and resources from your team

Designing and implementing a multi-channel campaign can be a project that demands time and effort from you and your recruitment team. It may also seem to be expensive and it often requires resources that are not easily available at your institution. At INOMICS we have designed a special promotion to help your institution implement a successful multi-channel campaign. Thanks to our experience from last spring with the summer schools, we decided to implement our knowledge in content marketing, social media promotion and online listing to promote masters, PhDs, courses and online learning offers. From past campaigns, our customers attributed around 10% of the campaign results to our multichannel offer. If you are interested in booking a multichannel campaign for your program, you can contact us at info@inomics.com