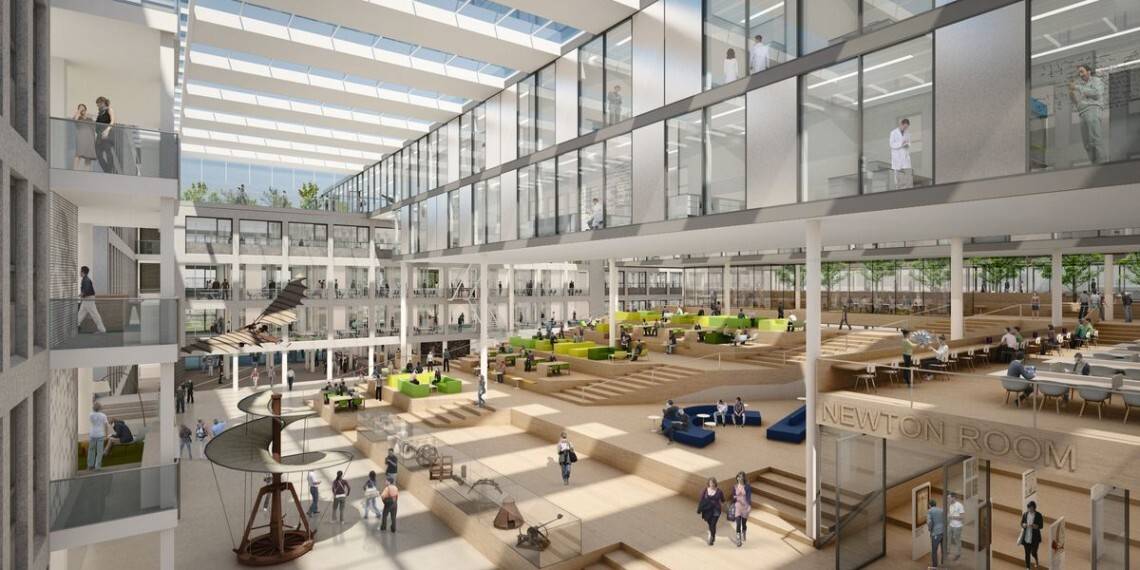 Campus Reviews
Why Study at the HAN University of Applied Sciences in the Netherlands?
Read a summary or generate practice questions based on this article with the new INOMICS AI toolhere.
As well as traditional, research-based universities in the Netherlands, if you are looking for a more hands-on approach to education you may wish to consider newer, more vocational-based universities for your studies.
One such place is the HAN University of Applied Sciences, spread between two cities, Arnhem and Nijmegen, which offers bachelor's and master's degrees in areas of business and engineering.
Courses and research specialities at HAN University of Applied Sciences
The HAN University of Applied Sciences offers a concise number of bachelors programs, including automotive engineering, chemistry, communication, electrical and electronic engineering, international business, international social work, life sciences, and mechanical engineering. It also offers masters courses in engineering systems, with several sub-specialities, and molecular life sciences.
The emphasis at HAN is on practical, real-world themes and in training students to get professional jobs after qualification. As such, the research specialities at the university are focused on solving practical problems and providing directly applicable skills. There is also an International School of Business which educates students to enter the professional world with all the skills they need.
Research topics related to business include entrepreneurial behaviour, looking at the skills and qualities which allow people to succeed in starting their own business, and human resource management or logistics, finding practical solutions to regularly occurring problems in business. Research specialities in other subjects include automotive engineering, sustainable electrical engineering, and the qualities which make for a good teacher.
➲ Subscribe to find your ideal Master's program in Europe
Tuition fees at HAN University of Applied Sciences
The cost of higher education in the Netherlands is really quite affordable, especially for EU students and particularly compared to the high tuition costs in the UK or the USA. Bachelors students from the EU can expect to pay around €2,100 per year for tuition, with non-EU students paying between €7,400 and €8,600 per year.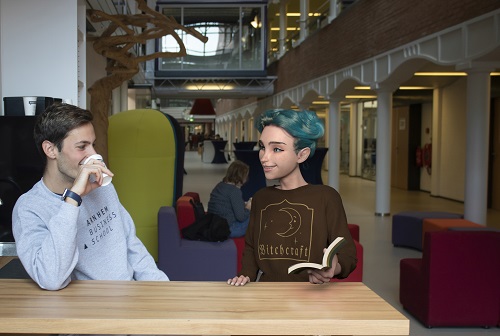 Masters students from the EU will pay just €2,100 per year, which is very affordable compared to other masters degrees, and non-EU students will pay €8,700. There are also many scholarships offered to students, based on their merit, academic degree, and interests.
It is worth noting that once you have chosen which course to apply for you will be obliged to talk to a HAN representative about your choice. While there's no studying required, you must get positive feedback to continue with the application, similar to an interview just to make sure you are the right type of person for the course.
International students at HAN University of Applied Sciences
A large number of students at HAN are international, with around half of the student body coming from outside the Netherlands and representing 60 different countries.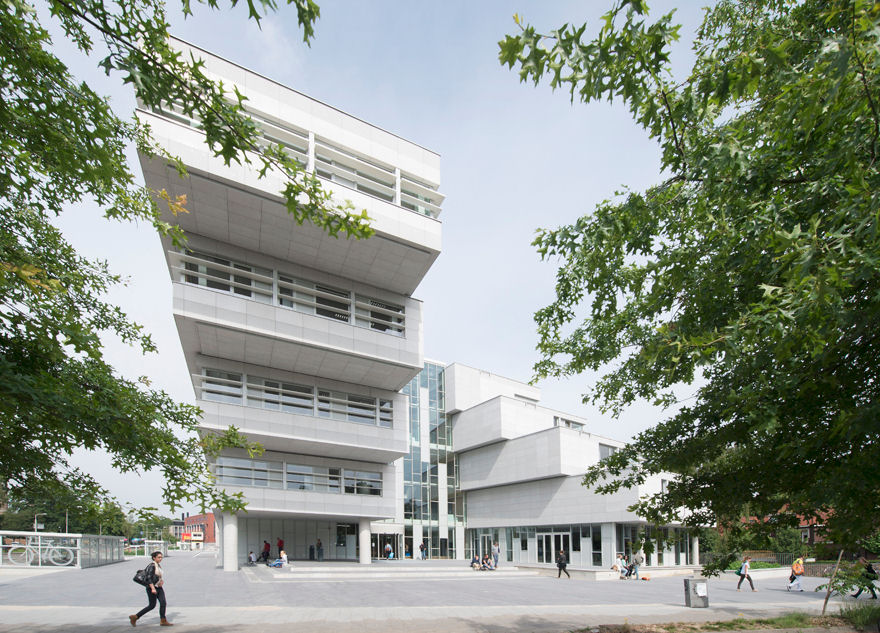 HAN University of Applied Sciences
Because of this, the university hosts events for new international students during the International Welcome days. At these events, you'll meet other internationals, and get advice about administrative procedures, campus life, as well as a few survival tips. Through the regularly run cultural events like The Small World Fest, sports gatherings, as well as the weekly documentary screenings, presentations and workshops, you will truly become a globally aware citizen. The project spaces and the study centre are ideal for group projects, while the newly built Silence room is where students can recharge between assignments.
Accommodation at HAN University of Applied Sciences
The HAN University has four residencies in Arnhem and two in Nijmegen, mostly reserved for first year and international students. The majority of second and third years tend to live in the cities, where fully furnished rentals are available at affordable prices. Being off campus isn't a problem, as the country has more than 35,000 km of bike paths, so travelling can be free and will keep you in shape. If cycling is not your thing, the public transport in both cities is well run. Additionally, Arnhem is actually the only city in the Netherlands to have a trolleybus system.
As one current student described, "The HAN University offers accommodation in its brand-new facilities to every student coming from outside the European Union. Other students coming from the EU can still apply for housing through the University, however they are not guaranteed a place there. A recommendation I could give concerning this aspect would be to apply as early as possible to increase the chances of having a spot in the buildings from the HAN.
"Students can though still find a place by themselves in shared apartments or in studios. In Arnhem, which is a medium-sized city and not oversaturated with students, finding your own place is not extremely challenging."
In Arnhem you can live in a one bedroom apartment in the city centre for just €660 per month, or cheaper if you live further out or with housemates. In Nijmegen you can expect to pay a little more – around €880 per month for your own flat in the city centre, or around €500 if you share with housemates.
The city of Arnhem
Arnhem itself is one of the larger cities in the Netherlands and is located a few kilometres away from the German border, in the Gelderland province. The Nederrjin and Sint-Jansbeek rivers dissect the city and are flanked by bike lanes and walkways, making them lovely places to potter. There are also attractive parks for walking such as the Sonsbeek, Zypendaal, and Veluwezoom parks.
In terms of culture, there is the Royal Burgers Zoo, which is the biggest zoo in the Netherlands. For the history buffs, The Grote Kerk and the house of Maarten van Rossum bring back the city's medieval spirits. And also the Netherlands Open Air museum, a time machine which lets you experience the ordinary lives of Dutch people from history through exhibits exploring past occupations and cultures.
The city has a fun student culture as well, as a current student explains: "There are many fun activities in Arnhem for students. Some of my favourites are: spending entire afternoons at the Sonsbeek park, a beautiful park located in the city centre of Arnhem; going to the movie theater here, which is one of the biggest in this area of the Netherlands; going out for a coffee or for a drink in the extremely nice cafes around the city; practising sports thanks to my Student Sport Card, which only costs 17€ a month and it gives students access to almost every gym and swimming pool around Arnhem; going out at night to dance or to grab a couple of drinks."
The city of Nijmegen
The other HAN campus is located in the historic city of Nijmegen, which has existed for more than 2,000 years and is one of the oldest cities in the Netherlands. Although it was heavily bombed during WWII, the town has since been restored and life there is as vibrant as ever.
The old town is flourishing with coffee shops, flower boutiques and concept stores, and the numerous castles in the city are a great means of accessing its past. The Valkhof museum keeps an impressive art collection from times old and new, and the Valkhof park just adjacent to it is a nice place to walk.
And of course, there's nothing more Dutch than going on a bike tour through the old streets or in the green forests of the Betuwe region. For real sports enthusiasts, the Four Day Marches are a special Nijmegen feature, and annually attract people from all over the world in this collective walking adventure.
➲ Discover all study programs in the Netherlands
Also Interesting

How To Find The Right Exchange Program

Exchange programs allow students to study at a different institution as part of their degree. Typically, students will use this opportunity to study abroad at a foreign partner of their home institution, though exchange programs can sometimes take place in the same country. Regardless, these programs are a fantastic way for students to broaden their horizons, take specific courses at another institution, and study abroad without committing to living multiple years in another country.

The GRE is changing: ETS to streamline the test in September 2023

The Graduate Record Examinations, more commonly known as the GRE, is one of the most important standardized tests in the world for admission to post-Baccalaureate programs. It's very often required by universities when considering admission into their Master's or even PhD programs.

Which Concentration Should You Choose For Your Master's Degree in Economics?

If you're planning to study economics at a Master's level, then you may have the opportunity to pursue a concentration, sometimes also referred to as a major. While rarer, some PhD programs may also offer concentrations, though many are already specialized degrees (or require you to have your own research agenda).