Why Study at the University of Warwick, United Kingdom?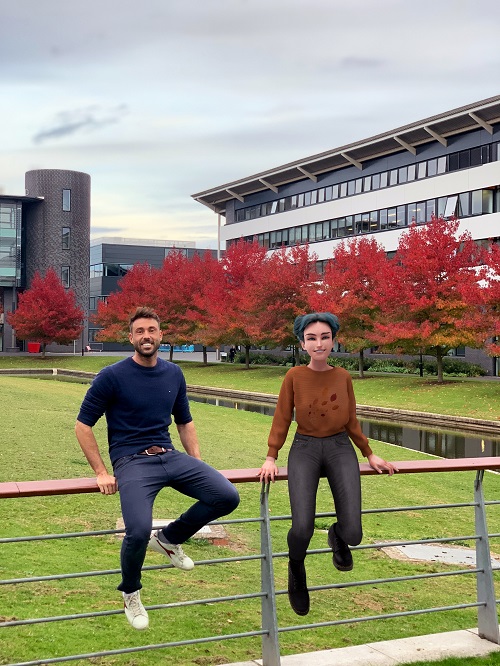 Somewhere in Middle Earth, Frodo Baggins and Samwise Gangee started their quest to find the ring. If you have read any of J. R. R. Tolkien's masterpieces, you'll know how real the worlds in his books feel. What you may not know though, is that the Hobbit's Shire is actually based on Warwickshire in England. Now imagine spending your student years in that very same place. How's that for inspiration?
Despite what the name suggests, the University of Warwick is not located in the town of Warwick. Rather, it is located in Warwickshire, between a few compelling country towns that share a rich history and an even richer cultural life. Closest, however, is the city of Coventry. Since Medieval times, Coventry has been a metropolitan centre for trade, industrial production, and, far more recently, was made the UK's city of culture. Leamington Spa, also close by, is a bit smaller in size and has been dubbed the happiest place to live in Britain. Maybe worth checking out?! Kenilworth and Warwick are two other lovely towns near the University of Warwick, both sure to impress you with their authentic aesthetic. Getting confused with all these towns and locations? Yeah, thought so. Let's focus on the University of Warwick then and see where it takes us.
The University
The Warwick Campus was established in 1965 by the British government as an initiative to expand higher education. More than 25,000 students are currently enrolled in the four main faculties of Arts, Medicine, Science and the Social Sciences. Even without looking at the rankings (psst, 7th in the UK for research), the modern facilities of the campus, as well as the innovative teaching techniques, make this place, according to Virgin Media, "the most digitally savvy UK university,". The choices for your degree are pretty much limitless, from more common degrees like Accounting and Computer Sciences, to more niche options, like joint degrees in Mathematics and Philosophy or Law with Social Sciences.
A joint degree sounds like fun but make sure you are prepared for the workload too. Luckily, at the University of Warwick you can learn at your own pace and in your own way, 24/7. There are lots of different learning spaces for individual or group studying, as well as for teaching or research. Learning grids, for instance, will be where you will do most of your group projects. I have to admit, they got pretty creative with that name!
➲ Subscribe to receive the latest updates on universities all over the world!
The Arts Center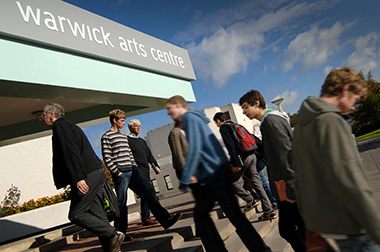 Many years ago, when money bills didn't exist, people used to trade in salt. In the far-west part of Austria, a city received its name from the enormous salt mines it owned. That city was named Salzburg. It has long been one of the most culturally important cities in Austria, also becoming, in more recent times, a top location for those continuing in higher education.
When it comes to learning on your own, one of the best ways to do so is by real-situation practice. And while some students are more artsy-oriented than others, I'm sure there was something you wanted to try as a kid but never dared. Step dancing or playing the harp? Did you ever dream about starring in a musical or seeing up close how to organize a theatre play? If the answer to any of these is yes, head straight to The Warwick Arts centre. It offers lessons in almost everything, and houses many other exhibitions, masterclass, and events.
The Butterworth Hall is a really impressive concert hall, whose stage has been graced by many stars over the years. Then you also have the Helen Martin Studio, which is better suited for smaller, more intimate performances. The Warwick Arts centre is currently the biggest UK venue of its kind outside of London, and it employs more than 250 Warwick students each year. The Arts centre not only hosts events, but also provides students with equipment, scholarships and any counselling if ever required. Even if you want to be just a passive observer, Warwick students can get special offers and subscriptions for all events - that´s something I wouldn´t skip! The 730 Review, is where you can find students reviewing music, theatre and dance and see what they are up to at the moment.
Extracurriculars
Like most British universities, the fun doesn't stop with the Arts Center. The University of Warwick has more than 300 student-run societies to match even your weirdest interests. From hobby-oriented courses like Tai-Chi society, to MORSE society, Pantomime, Mauritian society and Economics Summit - there really is something for everyone. I personally never imagined that there would be a Nintendo society, which I must admit, got me a bit nostalgic. Among the student societies, the student union also takes care of your physical well-being. You can also remove the guilt from the pasta last night, by joining any of the sports courses, or if you don't want to devote totally, you can join the Rock up & play.
Research and Study Abroad
Warwick is particularly famous for its extensive research. As much as you will get from your professors in class, it is always helpful to put your skills into practice, and this can be done through research. It might seem like a stressful task for undergraduates, but Warwick's Research Partnerships can really improve your work. You may think that research would require too much of your budget, think again. If you secure the Undergraduate Research Scholarship Scheme (URSS) all your financial pressures will be relieved and you can let your curiosity wander as far as it likes.
Warwick scholars are well aware that there's no better way to improve a research project than some intercultural exchange. The vast number of partner universities really opens up a lot of choices for students interested in а semester or two abroad. The Erasmus exchange is one thing, but not many universities can brag about having their own campus in Venice. The summer school at Renmin University in Beijing or the Monash University in Australia are just some of your other options.
What else in the Warwickshire?
Seriously, at the University of Warwick you will rarely be bored. You will be living between a few beautiful British cities and towns that are really worth discovering. Locally there is a live-action reenactment of the Wars of the Roses at the Warwick castle. When I went it made me feel like I had entered a Game of Thrones episode! For a complete time-travelling experience, you must check out the Warwick Victorian Evening – it's fab. Another attraction is the castle at Kenilworth, but if you are going down that route I guess the Stoneleigh Abby - once Queen Victoria and Jane Austen's homes - will get you more hyped. There's so much more that I could tell you about Coventry or Leamington Spa but I'd rather stop there and leave you thirsty for some English tea. Until next time! - Ruby G.
➲ Follow Ruby on Instagram to see more of her campus adventures!
Also Interesting

COVID-19 Strengthens the Case for UBI

Necessity is the mother of invention, so the old proverb goes. And with coronavirus spreading through countries, deep economic recession clambering at its coattails, the collective need has rarely been higher. In just four months, almost 300,000 lives have been taken worldwide, and lockdown, in its various forms, is threatening untold livelihoods - as of May 9th, 33 million jobs have been lost in the US alone. True to the saying, some invention has been forthcoming as incumbents have scrambled to protect their citizens and economies.