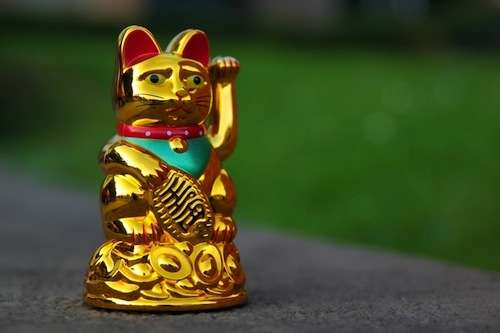 Why To Get a Graduate Degree in China
With rapid globalisation making relocation to a new country easier, more and more students are choosing to travel abroad to study. If you have already completed an undergraduate degree and feel confident in your knowledge and skills, then a postgraduate course in a foreign country can be a wonderful learning experience. While it's common to move across Europe or to the United States for graduate study, there are also great opportunities for studying further afield in Asia. China is a strong contender in the education sector – with thousands of universities in a booming higher education system – and the government is investing more money into higher education for the future. But why should you consider graduate study in China? Read on to find out.
China has a strong history of teaching in science, engineering and medicine especially. There are over 3000 universities across the country, offering courses which are well-respected and up-to-date with the latest research findings. There are also many universities which specialize in economics, business and marketing; making it a good choice for those who want practical skills from their graduate degree which can help them secure a role in the business world. The division of universities into general, technical and specialist programs ensures that you can find an institution which is a good fit for your skills and interests.
With university fees on the rise in Britain and the United States, graduate study can be extremely costly in some places. In China, however, tuition fees are reasonably priced and are kept in check by large governmental investment in higher education. Universities are typically public and are managed by the Ministry of Education, and so are focused on teaching and preparing their students for the working world affordably. Costs of living vary widely by area within China, but remain cheaper than much of Europe. Do, however, consider other costs when working out the economics of your graduate study – remember that relocation and settling in a new country can be an expensive process, and don't forget the costs of application fees, visa fees, and travel expenses.
China is a hugely diverse country, with a rich history and culture and covering a very large geographical area. There are opportunities for students to travel to surrounding areas nearby their place of residence, and to explore further afield in the countryside as well as in the cities. With world-famously beautiful artwork, opera, pottery and calligraphy, art fans will love exploring Chinese culture. For history buffs, China also offers unique opportunities for learning about and engaging with a cultural history of thousands of years. Further, students experience the benefits of getting to know new people, in a new setting, which will strengthen social and communication skills and give them a broader perspective on their life and their studies.
Although some potential students are put off studying in China due to practical issues such as getting a visa and problems with language, this is becoming easier and easier as more students come to China from abroad. Student visas can be acquired from your local Chinese Embassy relatively easily once you have been accepted to study at an educational institution. You will need just a passport and health certificate, and some paperwork forms. In order to be accepted onto a graduate course in China, you may need to have language skills in Cantonese, Hokkien or Mandarian, for which you may need to pass a test or provide evidence of your skills. Chinese languages are famously difficult to learn, however, don't despair if you don't have these skills! Courses taught in English are increasingly common, especially at a postgraduate level. As long as you can prove your English skills (for example with an IELTS qualification) you can find many educational institutions in China which offer teaching in English.
There's never been a better time to head to China for graduate studies. With opportunities for not only great teaching, but also a unique cultural experience, China is ideal for the adventurous graduate student looking for up-to-date qualifications, especially in the fields of engineering, science and business. With world-leading research and teaching, China is becoming more and more prominent in the international higher education sector. You'll find a great range of graduate courses and educational opportunities in China on our INOMICS site.