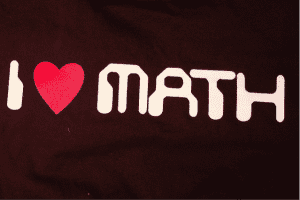 40 Top Mathematics Blogs
In previous posts we've offered lists of top blogs in the fields of economics and finance. In this post we're shifting our focus to the broad world of mathematics. As with economics and finance, mathematics encompasses quite a diverse array of subdisciplines, meaning that this list of blogs gathers together a range of perspectives, experiences and areas of expertise. Whether you're interested in gaining teaching tips for algebra or discussing the latest publications in top mathematics journals, these bloggers cover it all. This is by no means an exhaustive list, however, and we encourage you to add your own suggestions or ideas in the comments section here or on Facebook. The blogs listed here are shown in alphabetical order, meaning they are not ranked or grouped in any other way.
Also Interesting

What is Supply-side Economics?

Its defining feature lies in the assumption that production, rather than demand, is the primary factor in creating and sustaining economic growth. To that end, its proponents advocate the lowering of taxes and removal of regulation. Less taxation, they claim, means more profits for businesses, who, freed of red-tape and compelled by self interest, can reinvest their increased earnings, generating a larger supply of goods and jobs. It's thus that the economy grows - tax cuts pay for themselves.

Working From Home and the Future of Remote Work

The remote work revolution The number of employees working from home in many countries was increasing even before the coronavirus forced our hand.

10 Movies All Economists Will Love

INOMICS and our parent company 11 Academia Networks are Amazon Associates, meaning we are a part of their affiliate program. This article contains affiliate links, which means we may earn money through any qualifying purchases made after you click through. However, this is not a sponsored post.