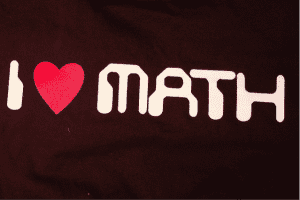 40 Top Mathematics Blogs
In previous posts we've offered lists of top blogs in the fields of economics and finance. In this post we're shifting our focus to the broad world of mathematics. As with economics and finance, mathematics encompasses quite a diverse array of subdisciplines, meaning that this list of blogs gathers together a range of perspectives, experiences and areas of expertise. Whether you're interested in gaining teaching tips for algebra or discussing the latest publications in top mathematics journals, these bloggers cover it all. This is by no means an exhaustive list, however, and we encourage you to add your own suggestions or ideas in the comments section here or on Facebook. The blogs listed here are shown in alphabetical order, meaning they are not ranked or grouped in any other way.
Also Interesting

The 'Recipe With No Ingredients' in Macroeconomics Textbooks

Almost fifty years ago William Nordhaus and James Tobin, both professors at Yale University and later Nobel Prize laureates in economics, wrote an article with which they intervened in the debate aroused by the well known Report to the Club of Rome, The Limits to Growth (Meadows et al, 1972)1. Among other things, they wrote: "The prevailing standard model of growth […] is basically a two-factor model in which production depends only on labor and reproducible capital.

The INOMICS Awards 2022

Based on aggregating the total interest in offers publicized on INOMICS during the previous year (see methodology) winners were chosen across 7 different categories. In each category, we identify the Top 3 institutions as well as those in the Top 20, listed in no particular order.

How the Crisis is Opening Opportunities for the Profession

COVID-19 and the Economists' Redemption

In summary, your majesty, the failure to foresee the timing, extent and severity of the crisis and to head it off, while it had many causes, was principally a failure of the collective imagination of many bright people, both in this country and internationally, to understand the risks to the system as a whole.