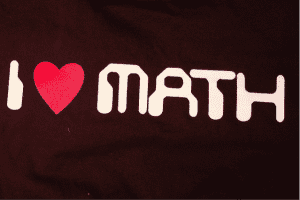 40 Top Mathematics Blogs
In previous posts we've offered lists of top blogs in the fields of economics and finance. In this post we're shifting our focus to the broad world of mathematics. As with economics and finance, mathematics encompasses quite a diverse array of subdisciplines, meaning that this list of blogs gathers together a range of perspectives, experiences and areas of expertise. Whether you're interested in gaining teaching tips for algebra or discussing the latest publications in top mathematics journals, these bloggers cover it all. This is by no means an exhaustive list, however, and we encourage you to add your own suggestions or ideas in the comments section here or on Facebook. The blogs listed here are shown in alphabetical order, meaning they are not ranked or grouped in any other way.
Also Interesting

The Best Microeconomic Books

Anyone in the midst of their undergraduate degree will know of the two main tenets of economics: micro and macro. If you're looking for the best macroeconomic books, you can head over to our article on that topic, because in this piece, we'll be going through some of the most useful and interesting microeconomic books which will help you get up to speed on all of the fundamentals of the discipline.

Why you should be using a multi-channel marketing approach

Multi-channel marketing campaigns allow institutions to increase conversion rates by interacting with potential candidates (students, professors and researchers) at different stages of their decision process, using the best channel for that stage. For example, a candidate who has already visited your institution website is more likely to respond positively to a direct email campaign, while a young candidate who has not yet heard of your university/centre/company is more responsive to meeting representatives at a recruitment fair.

The Top Macroeconomics Books

If you're currently in the throes of an undergrad degree in economics, or even if you're just a layman looking to brush up on your macroeconomic knowledge, it's essential you have the right literature to help you keep up to date. There are plenty of textbooks out there which purport to be the best way to get to grips with the discipline, but some are, naturally, better than others. On top of that, there are plenty of more popular economics books which deal with a specific topic in more detail.