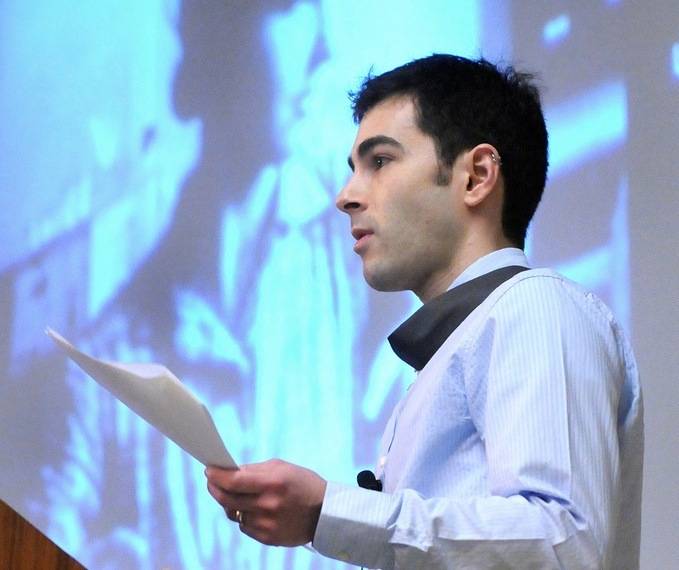 How Economics Is Embracing Its Young
After our tour of economics conferences this summer, the INOMICS team was impressed by the number of young economists at these events. Anecdotally, many delegates have the impression that there is a trend towards younger academics at even long-established, annual events, as well as more female delegates than were present in the past. Perhaps the time of economics conferences as the preserve of distinguished, yet silver-haired, bearded men is coming to a close.
Whether a contributor to this trend or an outcome, there is also a mass of opportunities for young economists in the form of special sessions and prizes. These may be offered not only as a part of annual conferences, but even by major associations or international research institutes. Here we list some of the prizes for young economists that we have heard about, and think may be interesting to some of the young economists reading this blog.
The Institute for World Economy (IFW) in Kiel, Germany, for example, offers four "Excellence Awards" each year to economists aged 35 or under. The prize is one of four Research Fellowships, which consist of an all expenses paid visit to the IFW in Kiel, including access to its library and resources, as well as ongoing research support. The application window runs from July to October each year, so there is still time to submit your work this time around.
The World Trade Organization holds an annual essay competition for PhD holders under 30, or economists who completed their PhDs within the last two years. The submission window runs from February to June each year. See details here.
The Royal Economic Society (RES) has a number of programmes for young economists, varying from school-level to recent PhD graduates. The first is an essay competition for budding economists in their final year of school (A-Level/IB students). Launched in 2007, the competition now attracts over 750 submissions annually, with the competition starting around April each year. First prize is 1000 pounds, with runners-up receiving prizes of 500 pounds.
RES offers two further prizes for recent PhD graduates (within 5 years of completion). The first of these is the Austin Robinson Prize, which is worth 2000 pounds and has been awarded each year since 2007; the second is the newly launched (2011) Dennis Sargan Prize, which is worth 1000 pounds.
In the USA, the Committee on the Status of Women in the Economics Profession (CSWEP), a section of the AEA, offers a number of awards and prizes for contributions to the advancement of women in the field.
Aside from institutional prizes, for young scholars attending conferences there are numerous opportunities and awards related to individual events.
For example at the recent European Regional Science Organization (ERSA) conference, the annual Epainos Prizewas won by Lionel Védrine, of INRA-UMR CESEAR in France. His paper on the Allocation of European Structural Funds, as well as being well received by his peers, additionally won him €600.
Many major conferences run similar initiatives, for example in Europe the annual International Network for Economic Research (INFER) Conference, or the annual European Association for Research in Industrial Economics (EARIE) event have for several years offered incentives for the highest quality submissions from young academics. For readers in North America, similar event-related opportunities can also be found, for example at the annual International Association of Energy Economics (IAEE) conference, where there are prizes available both for best student paper and for the best poster session by a current student.
So if you are an economics students or recent graduate and are feeling increasingly aware of the competition, it is worth looking around for opportunities like these. Not only will they help to improve your profile, they may give a welcome boost to your bank balance too.
Photo Credit: Argonne National Laboratory
Also Interesting

The Value of Nature's Services to Modern Economies

These factors of production from nature hold the core of all economies' potential output, which therefore makes our economy dependent on the life-support systems of our planet. Even businesses seemingly removed from raw materials - like software-as-a-service companies - depend on power generated from natural sources.

The 'Recipe With No Ingredients' in Macroeconomics Textbooks

Almost fifty years ago William Nordhaus and James Tobin, both professors at Yale University and later Nobel Prize laureates in economics, wrote an article with which they intervened in the debate aroused by the well known Report to the Club of Rome, The Limits to Growth (Meadows et al, 1972)1. Among other things, they wrote: "The prevailing standard model of growth […] is basically a two-factor model in which production depends only on labor and reproducible capital.

The Life of Rational Economic Man

However, despite pillaging the planet and endangering our existence, we still find time for solidarity and charity, betraying a nature seemingly as generous as it is destructive. Recent events draw attention to this paradox, coronavirus triggering swells of heart-warming community spirit as well as the hoarding of toilet paper. Which leads to the question: given such a paradox, what, if anything, does it mean to be human?