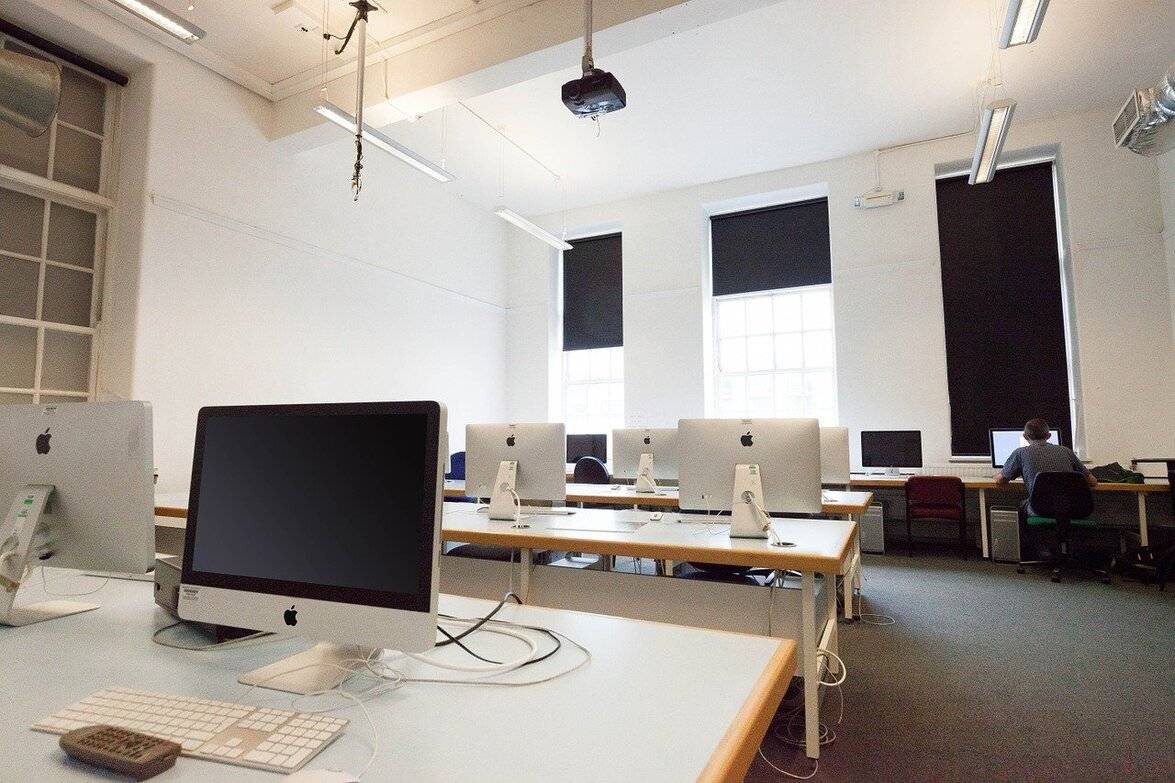 INOMICS Salary Report 2020
How Has the COVID-19 Coronavirus Pandemic Affected the Academic Sector?
Read a summary or generate practice questions based on this article with the new INOMICS AI toolhere.
Although we've been told time and again that the pandemic doesn't care about who you are, in reality it hasn't affected everyone equally. Senior Editor William Pearse has already written about how COVID-19 has been harder on those from ethnic minorities and on poorer communities in the UK.
But the coronavirus has also affected economic sectors differently. How the pandemic hit the private and academic sectors, for example, has been highlighted by the ongoing INOMICS Salary Survey. The full results will be released in early 2020; however, we can already begin analysing which sectors were most affected.
A difference of extent
Every sector has been affected in some way, whether that means people having had their hours reduced or having lost their jobs completely. For our study, we designate someone as being affected if they either lost their job, their salary or hours were reduced, a contract was not extended or planned promotion was delayed or cancelled. This doesn't include workers who have moved to remote working but maintained the same contract.
However, the private sector has been hit harder than the public. Nearly half of those working in the private sector - 47% - have had their jobs affected by the pandemic, in comparison with precisely one-third of the public sector. But it's the academic sector which came out the best according to our survey: only 28% of those working in academia reported having had their hours reduced or having lost their jobs as a result of COVID.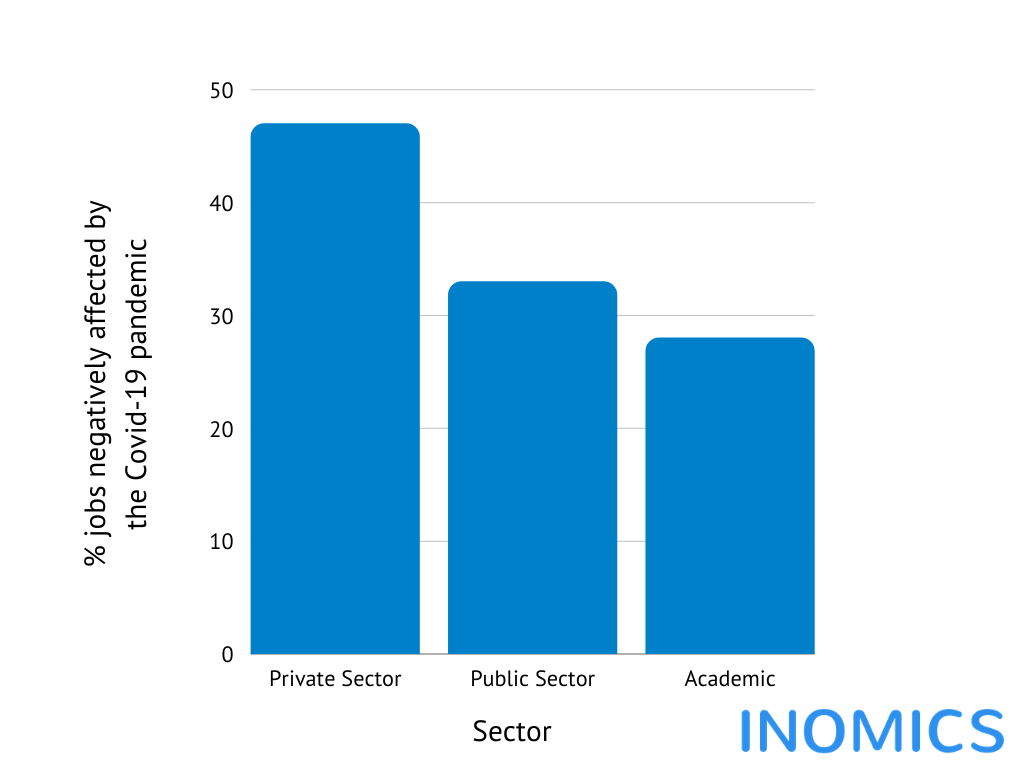 Specifically, just 3% of those working in academia have been made redundant. 8% have had their hours reduced, and another 8% have had their salaries reduced. This shows that the academic sector is more resilient to the pandemic than both the public and private. Perhaps this is because many teachers have had to continue teaching even if classes moved online.
The Anecdotal Evidence
Still, the academic sector has experienced other problems. One of our respondents wrote
My promotion is postponed because my research has stalled, I cannot go for visiting research stays in universities and research institutes locally and internationally. And without research, my work has been made redundant as I now do mostly teaching, lecturing and administrative work online from home.
Some in the sector also noticed inconsistencies with how the problem was being dealt with. For example, PhD students, who are required to do extensive amounts of research, were often not able to travel or even use libraries. While a pause may be frustrating but isn't necessarily a huge problem, some were given extensions to finish their research which weren't long enough. One student wrote that they were unable to conduct research on their dissertation for six months, but were only given a two month extension to their deadline.
Others who are more involved in teaching were able to carry on, as many seminars and lectures began to be held online. This meant the majority of these people were able to carry on working, albeit under vastly different circumstances to which they were forced to adapt.
Not out of the woods
The pandemic is still very much ongoing, with second lockdowns coming into force in many parts of the world. Although there is talk of a vaccine and governments ostensibly know how to handle the crisis better, the struggles of those working in the academic sector are far from over. Many will remain unable to do their research or lose funding, and more may lose their positions or be forced to work fewer hours if the pandemic doesn't ease up. Only time will tell.
Also Interesting

A primer on how popular AI models work and their current limitations

Artificial intelligence tools are becoming more and more ubiquitous with each passing week. The development of ChatGPT-3.5 in particular launched conversations about the capabilities of AI into the mainstream. Since then, news stories and speculation about AI supplanting (and sometimes replacing) human workers continue to be released. The economics of AI is, as a result, becoming an important topic in our field.

Assessing Cryptocurrency's Potential to Overthrow the U.S. Dollar's Dominance in the Financial System

For decades, the U.S. dollar has reigned supreme as the world's primary reserve currency. Its dominance can be attributed to several factors, including the size and stability of the U.S. economy, the political influence of the United States, and the widespread acceptance of the dollar in international trade and finance. The dollar's status as the de facto global currency has significant implications for the functioning of the global financial system.

AI supports the case to introduce a Universal Basic Income (UBI)

One of the key features of the global economy is that it tends to grow over time. In fact, that growth has become something of an expectation in the modern capitalist system, where the success of corporations is often judged by their growth, even over relatively short time horizons.
You need to login to comment