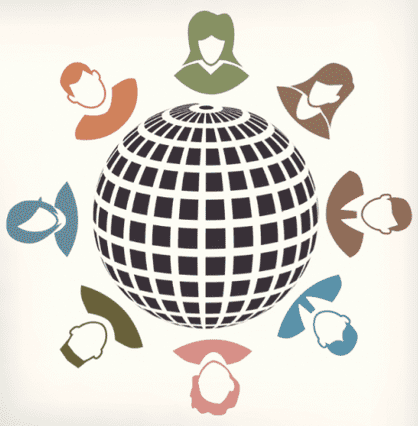 International Economics Job Market Candidates – what do they look for?
Even though many (especially young and less experienced) job candidates attend interviews with an anticipation of being assessed, in reality the assessment always happens in both directions. And the more that a talented applicant has to offer, the pickier he or she can be when making a final decision.
Qualified job candidates in different regional markets have different preferences and priorities when choosing a new job, and understanding these differences can be valuable for a recruiter, especially for those targeting both international and domestic audiences.
With the high season for interviews for academic positions around the corner, we thought it timely to share some insights about candidates' preferences in the job market, which are based on the findings from the INOMICS regional reportsreleased earlier this year.
Even though certain trends were distinct worldwide, some obvious differences still prevailed. Thus, in all countries older applicants ranked the importance of long-term contracts and salary much higher than their younger colleagues. On the other hand, the importance of remuneration, reputation of the institution and time for conducting own research were not ranked equally across all the regions.
Respondents to the INOMICS questionnaire were given a list of factors and asked to rate the importance of these when choosing a job. The factors were rated between 1 and for, where 4 meant extremely important, and 1 not important at all.
Australia & New Zealand. Economists in Australia and New Zealand consider having time to conduct their own research (3.29 out of 4) to be of the greatest importance when choosing a job, followed by a friendly working environment (3.24 out of 4). Salary (3.07 out of 4) was rated the third among the priorities, which made Australia and New Zealand one of the few regions in the world where salary is among the top-3 priorities. At the same time candidates in this region tend to care the least about teaching opportunities (2.27 out of 4), extra benefits (2.04 out of 4) and job opportunities outside their home countries (1.85 out of 4).
USA & Canada. Economists in North America (USA and Canada) had slightly different preferences than those in Australia and New Zealand. Thus, a friendly working environment (3.20 out of 4) was rated as by far the most important factor when choosing a job. Reputation of the institution was also rated among the most important factors in position 2 (3.13 out of 4), followed by flexible working hours and salary (3.01 and 3 out of 4 respectively). Extra benefits (2.44 out of 4), teaching opportunities (2.34 out of 4) and geographical location (1.52 out of 4), similarly to economists in Australia and New Zealand, were rated as least important.
Latin America. South American economists tended to rank every factor as important, demonstrating small difference in the priority of the factors when choosing a job. Like in North America, a friendly working environment (3.25 out of 4) and reputation of the institution (3.22 out of 4) were rated the highest, with flexible working hours (3.11 out of 4) rated third. Similarly to other countries, geographical location of the job was rated as the least important factor (2.27 out of 4).
All data used in this article is based on the findings from the Regional Economics Job Market Reports 2013. You can download the reports for free and subscribe for future regional reports here.