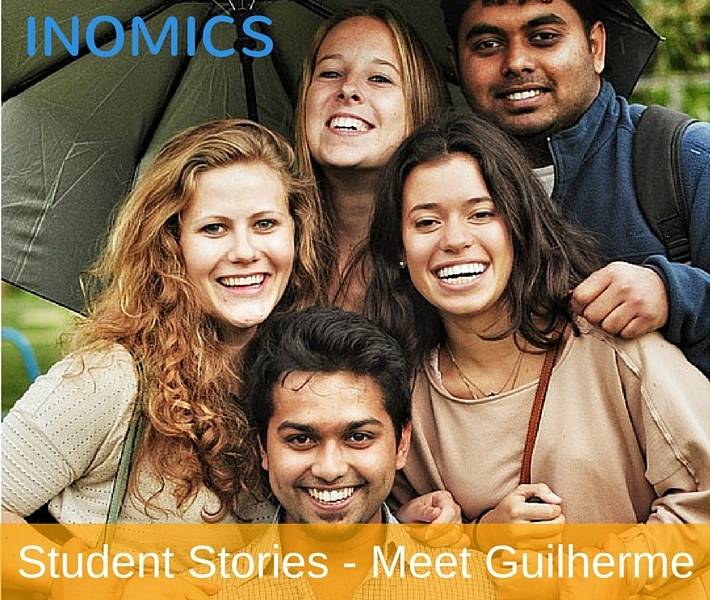 Meet Guilherme: a Master's Student in Economics at Federal University of Rio de Janeiro in Brazil
Guilherme Morlin is a Brazilian currently pursuing his Master's degree in Economics at the Federal University of Rio de Janeiro, Brazil. Guilherme is also our lucky winner of $100 Amazon Gift Card in the recent INOMICS Review Prize Draw. Students and researchers from all over the world took part in the contest by submitting reviews of the universities and institutions where they study or work.
Guilherme agreed on sharing his study experience with us. We are happy to publish his interview here.
What did motivate you to visit INOMICS and take part in the contest? Will the prize contribute to your academic development?
A classmate told me about INOMICS as we were searching for courses and scholarships in several countries. I found out about the contest on the website itself and I decided to take part. The prize will be useful for acquiring important books for my current study and research.
What did encourage you to pursue your Master's?
I decided to do my Master's because I plan to follow the academic career. UFRJ is a good university in my country and is formed by some nationally and internationally recognized professors.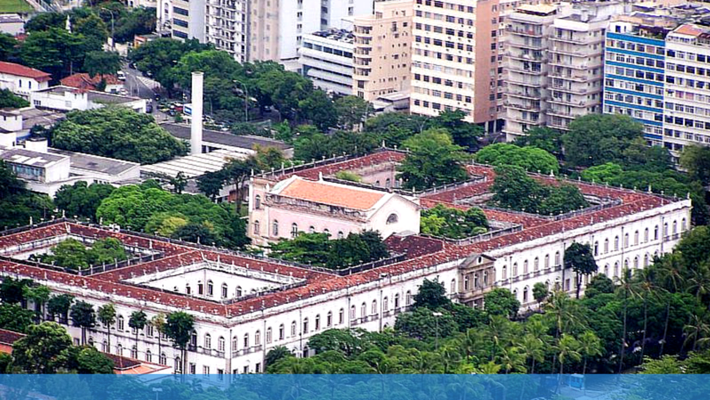 The Federal University of Rio de Janeiro – here Guilherme is doing his Master's
Credit: Fulviusbsas
What specialization did you choose and why?
I decided to focus on Macroeconomics, since it is a research field that interacts with those most important issues in the economy. Also, this is a field full with divergences and debate, which presents posibilities for a curious scientist.
Which channels do you use for gaining reputation in the academic world?
I usually receive an actualization each week by email. Then I review the changes and new opportunities offered in my area.
How do you see your future academic career? Which positions are you aiming at and where would you like to work?
I would like to work as a professor in Brazil.
Which tips would you give to other Master's students?
I would advice them to stay informed on opportunities and courses that can improve their abilities and help with their research. Also, they should be patient, since it is a fase of hard work with few immediate results. Finally, the usual tip is to maintain their discipline!
Is the INOMICS platform useful for you? What do you use it for?
INOMICS has been quite useful, since information about courses, universitites and scholarships is usually hard to access. This is especially true when it comes to the quantity of information one can obtain on INOMICS.
We are glad that we can help Guilherme in making his career decisions and contribute to his academic development. We wish him a lot of success in achieving his goals.
➲ Were you inspired by Guilherme's story? We encourage you to check INOMICS regularly so you will not miss any interesting study programs and courses in your discipline.
➲ Do you want to help other INOMICS users in choosing their university for their studies or work? Find your institution here and leave your review!
➲ Would you also like to share your experience in academia with other students or researchers? Write to us at media@inomics.com. We will be happy to hear your story!
Also Interesting

10 Movies All Economists Will Love

INOMICS and our parent company 11 Academia Networks are Amazon Associates, meaning we are a part of their affiliate program. This article contains affiliate links, which means we may earn money through any qualifying purchases made after you click through. However, this is not a sponsored post.

The Anxiety Epidemic

On a more encouraging note, Alston observed an opening up of the conversation on mental health, a much overdue de-stigmatisation, which has facilitated the gradual emergence of initiatives aimed to mitigate the problem, found in places as far-flung as New York and Mangalore. Although a welcome sign, it's clear much more needs to be done – too many young people are falling through the cracks.

What is Supply-side Economics?

Its defining feature lies in the assumption that production, rather than demand, is the primary factor in creating and sustaining economic growth. To that end, its proponents advocate the lowering of taxes and removal of regulation. Less taxation, they claim, means more profits for businesses, who, freed of red-tape and compelled by self interest, can reinvest their increased earnings, generating a larger supply of goods and jobs. It's thus that the economy grows - tax cuts pay for themselves.