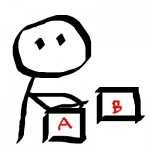 Online Reviews of Universities: Competition for Official Rankings?
When the first online reviews of consumer products appeared in the internet, they were often received with mistrust and had little affect on how consumer choices were made in reality. Over the past few years, however, the behavior of users and their interaction with product reviews has changed dramatically, and with rocket speed. According to last year's research, 90% of respondents who read online reviews prior to a product purchase admitted that their decisions were influenced by positive online reviews, while 86% of respondents indicated that their choice was mostly influenced by negative reviews.
The whole "reviewing culture" started with gadgets and books, and then rapidly spread to the hospitality industry, branching out into independent evaluation platforms like Yelp and Trip Advisor. Today, users can review just about everything, and you will be surprised to find out unexpected combinations of online reviews in Google Search. In fact, be it a new camera, a medical doctor or a local business – "Googling" online reviews before opting for a product or a service has become habitual, if not normative.
Even in academia, the times when reviews could only be used in relation to research papers are long gone, and what were previously just consumer habits are quickly invading the world of careers and education. An infamous online service for Professors Rating, where students and co-workers can review professors anonymously, was probably the first step towards crowdsourcing of teaching evaluations. This trend should not come as a surprise – when it comes to making the most vital life decisions, it is natural to draw on all possible information, especially when knowledge is more easily accessible than ever for everyone with an internet connection.
Choosing a university is no exception – a quick search in Google illustrates search patterns and top search combinations.
For many students worldwide a postgraduate degree is linked to a considerable investment, both in terms of time and money, so it is natural to devote considerable time to an evaluation of all possible options. Moreover, the majority of prospective Master's, PhD or MBA students belong to the so-called Generation Y, meaning they are more likely to turn to their iPhones before even talking to peers about their choices.
And if you think that it is all just about the number of stars and positive vs. negative comments, the influence of online reviews is much more complex than that. A study from Stern Business School proved that it was not the number of stars that positively affected consumer choice, but rather the volume of reviews of a particular product. A big number of reviews caused what can be called a "word-of-mouth" effect in real world: the higher the awareness generated by online buzz, the more sales went up.
Besides the obvious influence that reviews have on users' decisions, as the volume of online reviews has reached such critical mass, it is increasingly becoming a source of research, with some interesting findings publicly accessible. The insights drawn from this research, if used in the context of behavioral science, can give universities (or other institutions) a good idea about people's psychological processes and detect certain patterns that lead to positive or negative reviews, as well as consequential buyer behavior (which can differ tremendously depending on a product). Looking from a different angle, it can also provide valuable feedback, if interpreted correctly – since what people write might not directly correspond to their full range of feelings and experiences.
Time and research will show us whether online reviews of universities and study programs will become as important for students' choices as hotel reviews are for travelers right now. We recently launched online reviews of universities and other academic institutions for both students and faculty/staff on INOMICS. If you want to influence other people's life decisions – just type your institution in the search bar and tell others what you think by sharing your personal experience. Your input will be highly valued by those who are making important career choices.
Photo credit: Wikimedia
Also Interesting

Preventing the Death of UK High Streets

The internet has given us many things: unlimited information, ever-expanding interconnection, myriad means of procrastination - in some places it's even helped birth democracy. But as one hand giveth, the other, as is often the case, taketh away. And in the UK, it looks like the gift of online shopping may come at the expense of our high streets - and the thousands of livelihoods they maintain.

Career Advice, Study Advice

Top YouTube Channels to Learn Econometrics and Economics

Despite the easing of Corona-induced restrictions in certain places around the world, many universities and centers of learning remain shut, and will likely stay so for some time. For the foreseeable future then online learning will fill the void and become the default means of study. Yes, these are strange times. If you aren't already incredibly familiar with Zoom/Whereby/Skype we advise you to download them all now!

From University Campus to Remote Education: How Steep is the Learning Curve?

Universities around the world are currently experiencing a crash course in online education. The coronavirus pandemic has shaken the sector in a big way, leaving professors and students struggling to complete the academic year off campus and having to prepare for the next one under very uncertain circumstances.