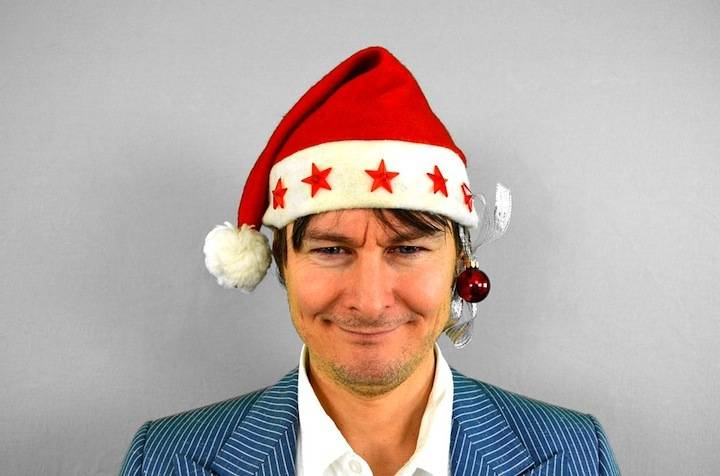 Top 10 Christmas Gifts For Economics University Teachers
Christmas is coming up soon, and you know what that means – it's time for Christmas shopping! If you're thinking about getting a present for your economics teacher at university, here are our suggestions for top gifts for them.
INOMICS and our parent company 11 Academia Networks are Amazon Associates, meaning we are a part of their affiliate program. This article contains affiliate links from them and other partners, which means we may earn money through any qualifying purchases made after you click through. However, this is not a sponsored post.
1. Monopoly
The absolute classic gift for an economist is the Monopoly board game, which was designed to explain trades and property acquisition to children. Who doesn't love a good board game? Just don't blame use if it causes drama over Christmas...
Give these magnets to your teacher so they can show off their nerdy sense of humour. With the formula for GDP written right there, they can refer to a nation's GDP every time they open their fridge.
3. Can You Outsmart an Economist? - Puzzle Book
Do you know an economics teacher who can't resist a challenge (i.e. probably any economist). Then give them this econ-flavoured puzzle book.
4. One year's access to The Economist digital archive
The Economist is a beloved publication which is known for some of the best coverage of business, finance, and politics. But its historical archives are a wealth of fascinating information too. Gift your favourite teacher with a year's access to The Economist's digital archive and they'll have interesting material to read all year long.
5. First class economics teacher mug
Of all the economics teachers you could have ended up with, you got one who's really great, right? That's why you want to buy them a gift! So show your appreciation with any one of these witty economics teacher mugs.
6. Trust me, I'm an economist apron
In times of uncertainty and doubt, who should you turn to? An economist, of course! That's the basis of this "Trust me, I'm an economist" shirt.
7. Macroeconomics reference guide poster
For a slightly more sensible present which would be practical and useful for an economics teacher, this laminated poster lays out the basic principles of macroeconomics and would make a great addition to any economics classroom.
8. Supply and demand throw pillow
For something on the more fun and silly end of the presents scale, here's a pillow which helpfully charts out the relationship between supply and demand – so you can learn about basic economics principles while lying on the couch!
9. The Economist 2017 mini diary
Another genuinely useful gift is this 2017 mini diary from The Economist. With special content like information on world populations, international dialling codes, and world hotels, it's the perfect gift for the economics professor who travels a lot.
10. Cold, hard cash
You'll have to watch out with this one, lest your economics teacher thinks that you're offering them a bribe! But according to economics experts, by far the most efficient gift is cold, hard cash. It's not very festive though...
If you're after more content for economists, like tips for economics students, careers advice, or notifications about the latest jobs and conferences in the field, then head to our website for all your economics needs!
Also Interesting

Into the Economist's Mind

The INOMICS Questionnaire: Fratzscher vs Miguel

Marcel Fratzscher: What is your favorite place on earth? Edward Miguel: It may be a little cliche, but my favorite physical location is the Big Island of Hawaii, on the Kona side. It's where my family (my wife and two kids) and I have traveled regularly over the past decade or so for our family holidays, so it's a place that holds many of our favorite memories and warm feelings. It is also a stunning landscape -- with mountains, lava and black volcanic rock all set against the Pacific. I dream about it often!

The Value of Nature's Services to Modern Economies

These factors of production from nature hold the core of all economies' potential output, which therefore makes our economy dependent on the life-support systems of our planet. Even businesses seemingly removed from raw materials - like software-as-a-service companies - depend on power generated from natural sources.

The 'Recipe With No Ingredients' in Macroeconomics Textbooks

Almost fifty years ago William Nordhaus and James Tobin, both professors at Yale University and later Nobel Prize laureates in economics, wrote an article with which they intervened in the debate aroused by the well known Report to the Club of Rome, The Limits to Growth (Meadows et al, 1972)1. Among other things, they wrote: "The prevailing standard model of growth […] is basically a two-factor model in which production depends only on labor and reproducible capital.