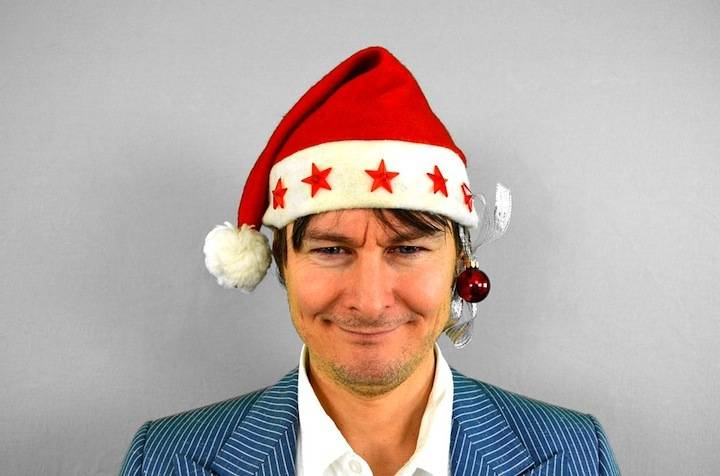 Top 10 Christmas Gifts For Economics University Teachers
Christmas is coming up soon, and you know what that means – it's time for Christmas shopping! If you're thinking about getting a present for your economics teacher at university, here are our suggestions for top gifts for them.
1. Monopoly
The absolute classic gift for an economist is the Monopoly board game, which was designed to explain trades and property acquisition to children. Who doesn't love a good board game? Just don't blame use if it causes drama over Christmas...
Give these magnets to your teacher so they can show off their nerdy sense of humour. With the formula for GDP written right there, they can refer to a nation's GDP every time they open their fridge.
3. Hard working economics professor mug
We're sure your professors all work hard, but it's especially tough being an economics professor! Show your appreciation for their hard work with this mug.
4. One year's access to The Economist digital archive
The Economist is a beloved publication which is known for some of the best coverage of business, finance, and politics. But its historical archives are a wealth of fascinating information too. Gift your favourite teacher with a year's access to The Economist's digital archive and they'll have interesting material to read all year long.
5. First class economics teacher mug
Of all the economics teachers you could have ended up with, you got one who's really great, right? That's why you want to buy them a gift! So show your appreciation with the "First class economics teacher" mug.
6. Trust me, I'm an economist t-shirt
In times of uncertainty and doubt, who should you turn to? An economist, of course! That's the basis of this "Trust me, I'm an economist" shirt.
7. Macroeconomics reference guide poster
For a slightly more sensible present which would be practical and useful for an economics teacher, this laminated poster lays out the basic principles of macroeconomics and would make a great addition to any economics classroom.
8. Supply and demand throw pillow
For something on the more fun and silly end of the presents scale, here's a pillow which helpfully charts out the relationship between supply and demand – so you can learn about basic economics principles while lying on the couch!
9. The Economist 2017 mini diary
Another genuinely useful gift is this 2017 mini diary from The Economist. With special content like information on world populations, international dialling codes, and world hotels, it's the perfect gift for the economics professor who travels a lot.
10. Cold, hard cash
You'll have to watch out with this one, lest your economics teacher thinks that you're offering them a bribe! But according to economics experts, by far the most efficient gift is cold, hard cash. It's not very festive though...
If you're after more content for economists, like tips for economics students, careers advice, or notifications about the latest jobs and conferences in the field, then head to our website for all your economics needs!
Also Interesting

Career Advice, Study Advice

Top YouTube Channels to Learn Econometrics and Economics

Despite the easing of Corona-induced restrictions in certain places around the world, many universities and centers of learning remain shut, and will likely stay so for some time. For the foreseeable future then online learning will fill the void and become the default means of study. Yes, these are strange times. If you aren't already incredibly familiar with Zoom/Whereby/Skype we advise you to download them all now!

Reading During the Pandemic

The Best Behavioral Economics Books

The current circumstances can be tough: being isolated from families and friends is difficult, and having to spend most of our time inside isn't particularly healthy. However, there is one thing you can spend a lot of time doing which will improve your quality of life exponentially: reading! If you're on the hunt for a behavioural economics program, or if you're currently studying and just want to make sure you stay in the know, it's definitely worth browsing some of the best books which have been written on the subject over the last few years.

Preventing the Death of UK High Streets

The internet has given us many things: unlimited information, ever-expanding interconnection, myriad means of procrastination - in some places it's even helped birth democracy. But as one hand giveth, the other, as is often the case, taketh away. And in the UK, it looks like the gift of online shopping may come at the expense of our high streets - and the thousands of livelihoods they maintain.