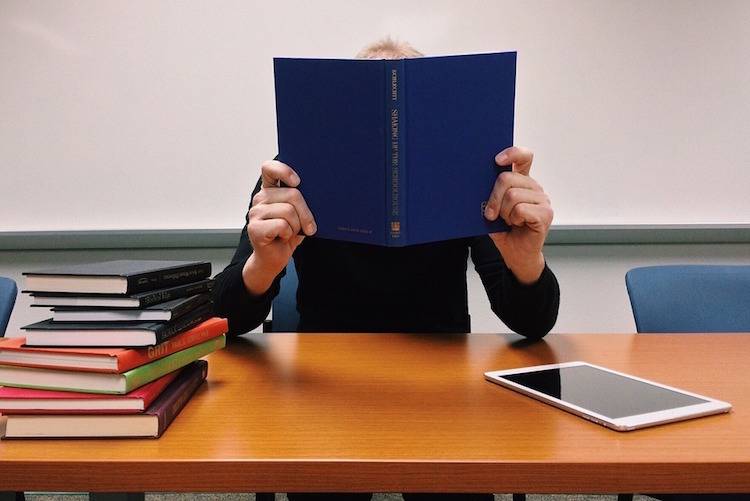 How to Make The Most of Your PhD - Tips For Beginner Doctoral Students
When you start a PhD, there's a lot to think about – so here are our tips on what to do to make the most of your PhD experience.
Get to know your fellow PhD students.
Doing a PhD is sometimes a lonely experience, but it can also be a chance to meet like-minded people. Whenever possible, take the opportunity to get to know your fellows PhD students at lectures, department events, or social events. As well as being a good way to make new friends, you'll benefit from having people to talk to about your PhD experience and to turn to for help or advice.
Suggested Opportunities
Find out about the library, IT systems, and university administration.
While there is a lot to think about at the start of your PhD, it will only get more busy as time goes on. So take a few days at some point near the start of your PhD to look into your university library and IT systems. Find out where the buildings are located, what kind of log-in information or card you need, and who you can ask if you run into problems. Also find out about the administrative arrangements and student support for matriculation, funding, and other issues. If you need to use these services later down the line, you'll be glad that you already know where to turn for help.
Organise regular meetings with both of your supervisors.
You need to make sure that you have regular contact with both of your supervisors. Specifics can vary between individuals, but generally you should see your main supervisor at least once every two weeks, and your second supervisor at least once per semester. Set up these meetings early on and be diligent about attending them.
Do attend lectures, departmental seminars, and events.
With so much pressure on, you might feel like you need to spend all of your time getting started on your research project. But you need to learn about your subject more broadly in order to become a good researcher, and you also need to get to know the other people in your department and university. So do attend extra lectures, departmental seminars, and events – particularly at the beginning of your PhD when you have more time than you will later.
Have a plan, but be okay with changing it.
When you start you PhD, you will need a plan of what research you are intending to perform, and the timescale in which you will operate. The more detailed this plan is, the better – for example, for a science PhD, try to think through each stage of literature review, hypothesis formation, experimental design, data analysis, and so on - and make a note of how long you think you should spend on each task. Do be realistic here! This is where it helps to talk to other PhDs or academics, as you can ask them how long certain tasks typically (recruitment of participants, for example, always takes far longer than you imagine it would). Draw up your timetable, however, also remember that this plan is subject to change. Perhaps you come up with a new idea, or your first experiment doesn't work out, and you need to change your plan. That's okay! Your plan should be a guideline, but you need to be flexible about how things work out.
Look for training courses – especially for soft skills.
Soft skills like oral presentation, essay writing, or supervision can be frequently overlooked by PhD students and supervisors alike. However, these skills are essential for you to succeed in your PhD and beyond, so you should make an effort to learn more about them. See if your university or graduate school runs training courses, and sign yourself up if you can – half a day to two days' worth of training on these skills can be incredibly useful throughout your career.
Get a support system in place of friends, family, and fellow academics.
Working on your PhD can be wonderful, but it can be stressful too! You'll need help and support from others to avoid burning out. Make an effort to get to know new people and to keep in contact with family, friends, and former co-workers to ensure that you have people who can give you emotional support when you need it.

Also Interesting

Studying in Europe - a US American Student's Experience in Berlin, Germany

1) What is your degree in/what are you studying? Masters of Science in Business Administration. I will write my thesis with the Management chair. 2) What has been your favorite economics course and why? I have a couple favorite economics courses; namely, Game Theory, European Economic History 1 and 2, and Geography and Growth.

8 Qualities Which Will Get You Through Tough Times In Your PhD

1. Creative Thinking When things go wrong during your PhD program – which they surely will! – then you need to find creative solutions. If your initial analysis found no meaningful results for your primary question, did it reveal other interesting insights? If your pilot experiment didn't work out, can you salvage the data or design a better experiment? Perhaps you couldn't find the data you were hoping for – would finding a suitable instrumental variable help fill the gap?

The Top Free Online Econometrics Courses

The courses listed here don't require enrollment in an institution, and are all free of charge for at least a limited time. Many of the Coursera courses allow free enrollment, but may require a fee after a certain amount of time has passed. So, no matter where you are (in your home) - at your kitchen table, armchair, or even in bed - you can have econometrics taught to you by some of the top professors, hailing from some of the world's leading universities.