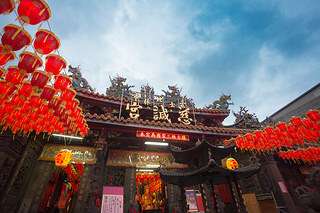 Study in China: Top 10 Universities for International Students
Read a summary or generate practice questions based on this article with the new INOMICS AI toolhere.
Choosing a destination to study abroad in, either for a semester or the entire degree, can be an extremely daunting task. Mainland China is currently home to thousands of international students looking for an international education. Since the 1990s, China has been rapidly expanding its number of universities and higher education programs. This expansion runs parallel to the large economic growth that China continues to experience, making Chinese universities an attractive destination for international students. Thousands of students from around the world are going to China to experience the waking of the 'sleeping dragon' and the fast growth of the Chinese markets. All major cities in China have at least one university, and international students are often drawn to these metropolitan hubs.
In China, higher education is typically divided into three different categories: general, technical, and specialized universities and colleges. There are opportunities and locations for study in every field. In China you will find programs not only specializing in economics, business and the nation's latest advancements in technology, but also in history, language, and cultural studies. It is not only the fast-paced urban life that makes China an attractive destination for international students, but also the ancient roots of Chinese history, culture and art.
When choosing a university in China, it is important to keep the overall outcome of your studies in mind. If your main goal of spending time in China is strictly language based, it is crucial to search for universities and colleges with strong language departments. If employment or further studies is your goal after studying in China, it is always important to search for a university or college with a high academic standard. Overseas study can have a wide range of benefits, particularly when looking for employment.
With thousands of higher education institutions in China, it can be a tough task to find the right one. So we did a little of the work for you! To help you on your search we have compiled a list of our top 10 Chinese universities and colleges.
As you embark on the life-changing journey of studying in a foreign country, make sure to also checkout the extensive list of Chinese programs in your field through the INOMICS database.
Photo credit: See-ming Lee
Also Interesting

A gentle introduction to LaTeX for economists

Economists often run into situations where they need to type out mathematical formulae or draw up a graph, especially for research papers. But, anyone who's attempted to do so knows that math symbols and complicated graphs are very difficult to produce using typical word processor options. So, what's a humble econometrician to do?

Working in the USA: How to apply for a work visa after graduation

So, you're studying for your economics degree in the United States of America. It's going well, and you're enjoying life in the USA, so much that you're thinking about staying longer and looking for a job in the US.

Studying in the USA: How to apply for a student visa

So you want to study abroad in the United States of America, the largest economy in the world. In keeping with its "melting pot" reputation, the US has been an education destination for many over the years, and is filled with many high-quality, internationally competitive universities. Of course, if you're an international student, you'll probably need to get a visa before you can go.