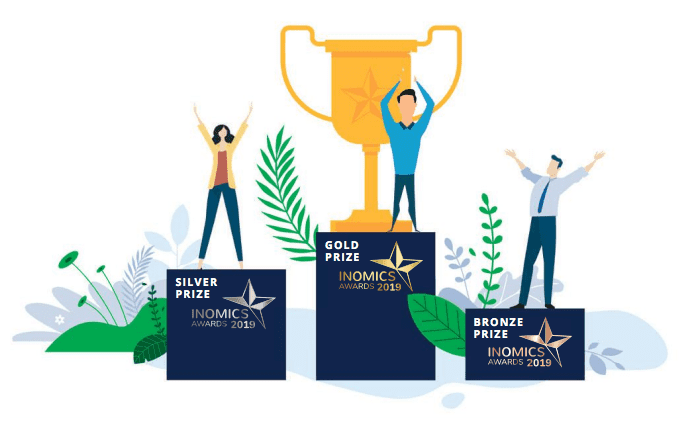 The 2019 INOMICS Awards
Now in their third year, the INOMICS Awards aim to recognise the career and study opportunities offered by universities and institutions around the world. Taken into consideration were their global reputations and the opinions of INOMICS users. Keeping with tradition, we divided the awards into categories designed to showcase the different qualities we know are important to our users. They included: Top Employers; Best Training Course to Develop Your Skills; Best Place to Do a Master's; Best Place to Do a PhD; Best Conference Organizer; and Best Summer School Organizer.
Within each category Gold, Silver and Bronze prizes were awarded, presented next to a shortlist of other institutions worthy of recognition. These categories help shed an insightful light onto the universities and institutions INOMICS users have favoured over the course of 2018. To choose the winners for the 2019 INOMICS Awards, we measured the interest of the INOMICS audience in the study and career opportunities offered by each institution listed on INOMICS. The criteria took into account how many people read about opportunities at each institution, and how many of these interacted with them, based on page views and clicks out to the announcements of each nominee.
The INOMICS team would like to commend all the institutions featured in each of our award categories, as well as hundreds of smaller institutions offering niche training opportunities and job offers, for their educational value and research contribution to the field of economics.
Interested? To see our list of the winners, head over and download our 2019 INOMICS Handbook by clicking the button below. It's totally free, and also includes articles on how ecological economics can help the climate crisis, the difficulties women face in economics, and much more.
---
Recommended Insights
The Economics of Climate Change
Universal Basic Income: a panacea for society's ills?
10 Biggest Struggles of PhD Students
10 Characteristics of Successful Students