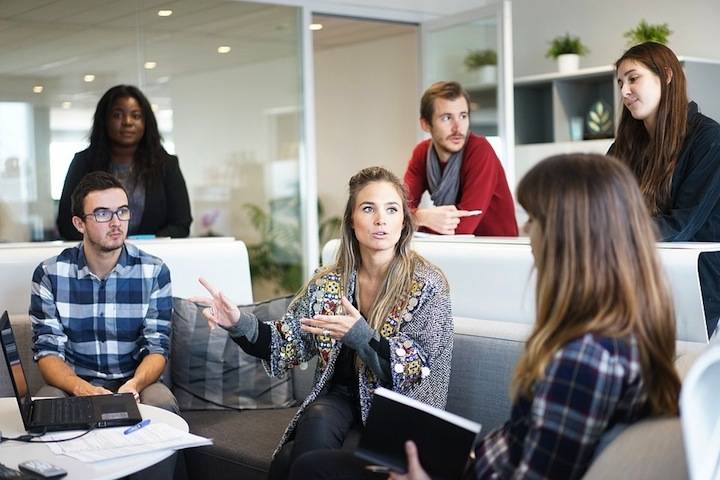 Top PhD Programs in Business & Management 2016/2017
If you're considering doing a PhD, it's vital to find both a supervisor and an institution which fit with your research interests and personal style. Structured PhD programs have the advantage of making it easier to meet other students and to build up a network, and of providing a set timeframe in which to meet certain goals. Today we're listing a selection of the very best PhD programs in Business and Management to help you find the course, which is right for you.

---

PhD Program in Business Administration
Institution: School of Business, Stevens Institute of Technology
Location: Hoboken, NJ, United States
Application Deadline: Feb 1, 2017
Details: The doctoral program at the School of Business is accredited by AACSB and offers a Ph.D. degree in Business Administration with three broad areas of emphasis: Finance, Information Systems & Analytics, Entrepreneurship and Innovation. The program's primary goal is to prepare its graduates for successful academic or research-oriented careers. Students work closely with faculty who are conducting research in a range of research topics.
---

PhD Program in Strategy & Management
Institution: HEC Paris
Location: Paris, France
Application Deadline: Jan 4, 2017
---

Institution: Graduate School of Economics and Social Sciences, University of Mannheim
Location: Mannheim, Germany
Application Deadline: Mar 31, 2017
---

Institution: BI Norwegian Business School
Location: Oslo, Norway
Application Deadline: Jun 30, 2017
---

DPhil Programme in Management Studies
Institution: Saïd Business School, University of Oxford
Location: Oxford, United Kingdom
Application Deadline: Jan 4, 2017
---

Management Science and Operations PhD
Institution: London Business School
Location: London, United Kingdom
Application Deadline: Jan 8, 2017
---

Institution: Cambridge Judge Business School
Location: Cambridge, United Kingdom
Application Deadline: Jun 30, 2017
---

Institution: Harvard Business School
Location: Boston, MA, United States
Application Deadline: Dec 1, 2016
---

---
---
---
Why should you pursue a PhD? See woldwide job market and salary trends in academia and the private sector.
Also Interesting

How To Find A PhD Supervisor

When planning to pursue a PhD, one of the most important decisions you must make is to choose a supervisor for your project. A supervisor supports you and advises you in your research, helps you with your career development (for example by introducing you to relevant people in your field and suggesting conferences that you should attend), and provides encouragement to you throughout your PhD.

Selecting an MBA in the Region of Your Choice

If you are interested in earning an MBA but are unsure of whether you would like to remain in your current city, move elsewhere in your country or make a move abroad, having a better understanding of your options can help you make the right choice for you. The number of business schools around the globe is continuing to grow, though their reputations, teaching styles, tuition cost and the post-graduation opportunities still vary quite a lot depending on region and country.

Cultural Differences in Academia: Major Points to Keep in Mind While Studying Abroad

In recent years, more and more universities are deliberately seeking out international students and encouraging cross-cultural exchange, whether through direct exchange programs, entire degrees for or including international students, or wider networks such as the Erasmus program in Europe. The benefits of working and studying abroad are numerous – they can lead to improved language skills, salary, a global network of contacts and increased cultural sensitivity.