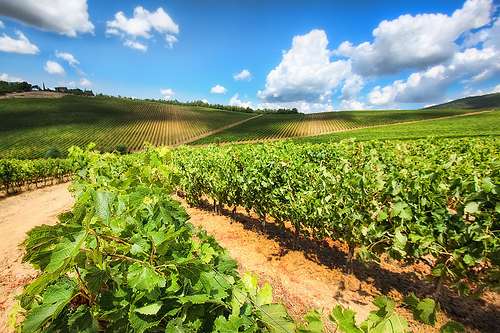 Why Study in Italy? 5 Reasons to live La Dolce Vita
Read a summary or generate practice questions based on this article with the new INOMICS AI toolhere.
We've already explored Spain, China and Turkey – next stop in our series exploring top destinations for students is Italy!
Italy is renowned for delicious cuisine, gorgeous landscapes, friendly people and a rich cultural tapestry of history, art, fashion, music, and literature. Every year thousands of international students choose to head to Italy to experience la dolce vita. We've already previously discussed the benefits of studying or working abroad. So, why should you head to Italy?
Here's 5 good reasons…
One of the first things that comes to mind when we think of Italy is the food. Italians have always been proud of their cuisine, and with good reason! Italy has great coffee and wine, amazing regional specialties, long lunch breaks and incredible multiple-course meals. The chance to sample amazing Italian cuisine while studying abroad has long been an attraction for international students. Many students even go to Italy to study food! The incredible cuisine, combined with the reputation of Italians for friendliness and an outgoing nature makes for a great student lifestyle in whichever Italian city you choose. Furthermore, every city – and its people and cuisine – is different!
Great universities to choose from
Italy is home to 89 universities, most notably the University of Bologna, which, established in 1088, is the oldest university in the Western world and paved the way for today's European universty system. After Bologna, 15 other universities such as Sapienza University of Rome, Politecnico di Milano, University of Milan, andUniversity of Pisa all make it into the QS World University Ranking's top 500. SDA Bocconi is featured in our INOMICS post of the best european business schools and has one of the top executive MBA programs in Europe.
Location and culture – art, history, literature, music
Italy is all about food, fashion, history and the arts. Italy gave birth to some of the greatest artists of all time – in fact, UNESCO estimates that 60% of the world's greatest art treasures can be found in Italy. Italy also has 45 world heritage sites, varied landscapes, and unparalleled artistic and historic locations to visit. There's so much to see, studying abroad in Italy would provide the perfect excuse to tick Rome, Florence, Venice, Milan, and many other cities off your travel bucket list. Furthermore, Italy's location in Western Europe makes it a great base for European travel, as its bordering countries include France, Austria, Switzerland and Slovenia and it is well connected to the rest of Europe.
Italian is one of the most influential languages in the world, carrying considerable weight particularly in areas such as music, sport, design and fashion. With over 60 million speakers worldwide, Italian is a very useful language to have under your belt, as well as sounding very beautiful. Why else would Mozart have composed most of his operas in Italian? If you're thinking of working in Italy in the future, even if you're working in another language (such as English), fluency in Italian can give you an edge in the application process, as well as increasing the opportunities available to you. Working as an academic in Italy could be a refreshing career change! Furthermore, many Italian universities offer courses in English – it's even possible to study medicine. In fact, there's a useful blog for students at English med schools in Italy. Not to mention that an estimated 60% of English vocabulary comes from Latin – speaking Italian may increase your English skills!
Don't forget the weather!
As winter announces its approach in the Northern Hemisphere, a Mediterranean climate is starting to sound even more attractive than before. Italy is known as a land of sunny, mild weather, and winter temperatures tend to be relatively moderate, particularly in comparison with many other European countries. Of course, the weather varies across the country, so if you want to go skiing in the Alps in winter, that's still an option!
For more information about the universities, programs and scholarships available in Italy, head to the INOMICS website.
Photo credit: Chris Ford
Also Interesting

Top Master's Programs in Economics

Choosing your master's program is a big decision – with so many courses available, how can you find the right one for you? We're here to help by sharing a selection of great master's programs that you can find on INOMICS.

Working in the USA: How to apply for a work visa after graduation

So, you're studying for your economics degree in the United States of America. It's going well, and you're enjoying life in the USA, so much that you're thinking about staying longer and looking for a job in the US.

Studying in the USA: How to apply for a student visa

So you want to study abroad in the United States of America, the largest economy in the world. In keeping with its "melting pot" reputation, the US has been an education destination for many over the years, and is filled with many high-quality, internationally competitive universities. Of course, if you're an international student, you'll probably need to get a visa before you can go.