The Master 2 in Economic Analysis is a joint program between University of Cergy-Pontoise and ESSEC Business School. It offers high quality training in economics in a one-year program, where all courses are taught in English. Its main purpose is to prepare for further studies in a PhD program.
Deadline for application is June 11, 2018. Application deadlines for Merit-Based and Excellence scholarships are April 16th, 2018 and May 16th, 2018.
The content of the courses is available here. Students gain a mastery of quantitative methods (optimization, econometrics, simulation methods) and the main concepts of the individual choice theory and the micro and macroeconomic equilibrium. Specialization courses address current and advanced research in applied fields. The training in research follows international standards of scientific quality in economy. Fluency in English facilitates the research activity, which is international in nature. The two partner institutions have a strong scientific visibility. According to international rankings, University of Cergy-Pontoise is among the very best French universities, while ESSEC is among the French business schools that are most active in research.
Any student holding a Master 1 (i.e. 4 years of higher education) or equivalent may apply to the Master 2 in Economic Analysis. Likewise, students who have graduated from a Grande École d'ingénieur ou Grande École de Gestion may apply, as well as students from the ESSEC MBA having completed at least half of the credits for the MBA. The student should also have a very good knowledge of English. An English proficiency certificate (TOEFL, TOEIC or IELTS) is required with a minimum CEF level of B2 for all candidates who are not native English speakers or who have not done their previous studies in English. Here you may find a guide for benchmark scores.
Requirements are specified in the application form for 2018-2019, available here.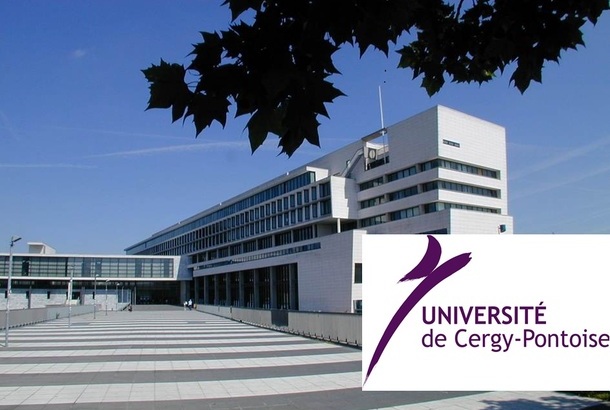 Program
Duration
10 Months
Certifications & Titles
Master's Graduate in Economics
Funding Options
UCP Merit-Based Scholarships (deadline: April 16th, 2018) and Labex MME-DII Excellence scholarships (deadline: May 16th, 2018).
Location
France
Cergy-Pontoise
Paris%20area%2C%20Cergy-Pontoise%2C%20France