Msc in Economics
Certifications & Titles
MSc
Fees
Regular fees: 4500 EUR
International Fees : 9800 EUR
Comment:
'Admission' & 'Best Student' funding awards available.
Programme Overview
The Msc in Economics is recommended for students with a good technical background who wish to obtain a rigorous, in-depth education in economic theory and policy at the graduate level, to prepare a successful career as professional economists working for central banks, the banking industry, government institutions, and international organisations or as economic advisors and financial consultants. It also provides a rigorous preparation for students who wish to advance to a PhD program and pursue a career in academia.
The degree consists of one year of full-time coursework, plus one year for research and writing a dissertation. Both semesters in the first year provide solid foundations in the core subjects (microeconomics, macroeconomics and econometrics) and equip you with the tools of economic analysis, while allowing you to choose two additional electives in the field plus one elective in any field. With a proper combination of electives, students may add a supplement to their diploma in one of the following thematic areas: Banking, and Financial and Monetary Markets; and Computing and Modelling for Economics and Business. In the final two semesters, you will develop your dissertation under the supervision of a faculty member and will benefit from additional guidance in two seminars on economic research. The full programme provides 120 ECTS credits. the following thematic areas: Banking, and Financial and Monetary Markets; and Computing and Modelling for Economics and Business
A rigorous preparation in Economics at the graduate level, in an accredited school such as IBS, opens up many career opportunities in areas within economics but also in finance and management. To be able to achieve this while living in the beautiful and welcoming city of Lisbon is one more reason to choose our programme.
Click Here to Apply!
Application Requirements
A Bachelors degree awarded by a university or institution of higher education in a area that shows suitable preparation for the MSc in Economics;

Proficiency in the English language;

The results of an applicant's GMAT or GRE exam, although not obligatory, may enhance the chances of being admitted.
Selection Process
IMPORTANT - Selections are made on a rolling basis from the moment the application period opens. We therefore encourage early applications.
APPLICATION DATES / DEADLINES*
25 February - 27 April
The selection process involves four separate stages which are outlined below:
Step 1. Initial assessment. After a complete online application has been submitted and the application fee (non-refundable) has been paid, applications will be reviewed. We will consider your application form, answers to the admission questions, Curriculum Vitae and other supporting documents to assess the strength of your application.
Step 2. Interview. If necessary we will invite you to an interview with the Programme Director. During the interview we will further explore your academic background, experience, competencies, personal qualities and motivation. Depending on your location, you may be interviewed face-to-face or by phone/Skype.
Step 3. Final Decisions. All applicants will be notified of the final decision at the end of each period of selection.
Step 4. Enrollment. All candidates will receive the results by e-mail. In case your application is successful you will be instructed on how to enroll.
Certain Scholarship Opportunities may also be available to students to help finance their tuition.
See why you should enrol in our MSc Programme!
Testimony from an MSc in Economics Alumni
http://ibs.iscte-iul.pt/en//?pt=alumni-master-science-economics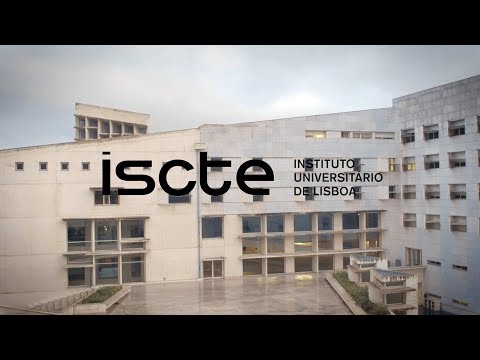 Certifications & Titles
MSc
Fees
Regular fees: 4500 EUR
International Fees : 9800 EUR
Comment:
'Admission' & 'Best Student' funding awards available.