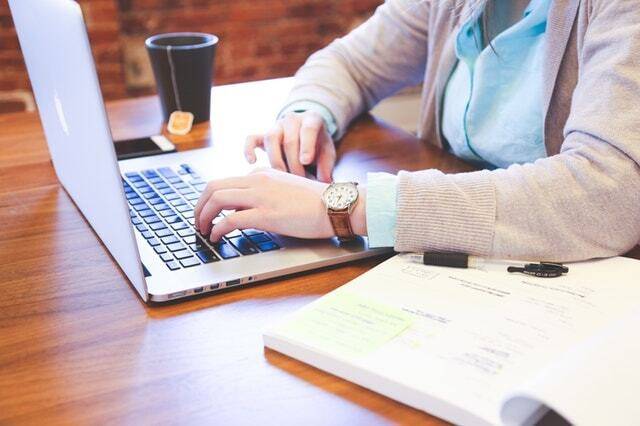 2018 Economics Job Market Scramble for New PhDs
With the PhD recruitment season coming to an end, there are still institutions and candidates who have not yet found a suitable offer. As a nice addition to your job hunt on INOMICS you should consider participating in the Economics Job Market "Scramble", especially if your career goals lead you to North America.
As the primary recruitment phase closes in February and March, it is difficult for both employers and candidates to determine available positions on either side of the job market. In order to improve job market transparency and to help identify available candidates, the American Economic Association (AEA) sponsors a "scramble" toward the end of the job market season. The main goal of the Economics Job Market "Scramble" for new PhDs is to increase the chances of matching prospective employers and job candidates who remain unmatched during the recruitment season. The job "Scramble" consists of a website in which candidates and employers can advertise their availability for new offers.
2018 Job Market Scramble in a Nutshell:
Available only for candidates who have not yet accepted a job offer or employers with remaining unfilled positions
Candidates holding a job offer they have not accepted may participate in the scramble. It is advised to discuss the situation with advisors and placement director prior to joining the scramble
Candidates will be asked to fill in their profiles, so they have all documents ready for registration
Participation for candidates is free. For participation requirements for prospective employers, please visit the AEA website
The scramble website is not updated, the information is static reflecting content added up to deadline for registration.
Registration: available until March 21 at 5:00 p.m (EDT)
Open for participants: March 23 - April 10.
If you are interested in getting to know more about the 2018 Job Market Scramble, please visit the following website: https://www.aeaweb.org/joe/scramble/.
Visit INOMICS to find new PhD jobs every week. Remember to subscribe to the INOMICS Email Alert to receive the latest PhD jobs, training courses and conferences to help you achieve your career goals.
---
For lots more information for economics students and others, see these articles:
>> Top PhD jobs listed on INOMICS
>> Courses To Boost Your Job Market Prospects
>> 30 Top Twitter Feeds in Economics and Finance
>> What to Do With Your Economics Degree: Career Paths for An Economist
>> Top Economics Think Tanks and Research Institutes in the US
Also Interesting

Ranking, Study Advice, Career Advice, Blog Post

The Top Economics Blogs

Reading economics blogs can be an easy way to get your fill of knowledge and, in many cases, they're more palatable compared with academic journals, which can be dense and gruelling. The blogs we've listed - in no particular order - are the ones we here at INOMICS turn to when we're looking for interesting, informative, and occasionally offbeat articles on a wide range of economic topics. With much of the outside world still off-limits, they also provide an excellent and productive means of passing the time. So go on, dive in.

10 Most Affordable Countries in Europe to Do Your Economics PhD

Fortunately, the UK and the US aren't the only two places in the world with universities great for studying economics, and particularly in Europe, higher education hasn't yet been turned into corporate business, meaning not only are degrees cheap, some are completely free. And paying less (or even nothing) doesn't translate into a lesser experience. To the contrary, many of countries on this list can make legitimate claims to housing some of the most prestigious higher learning institutions in the world.

Countries with the Highest Salaries for Economists

The following article is an analysis of data taken from the INOMICS Salary Report 2020/21 - which is available to download in full here. Specifically, this article looks at the average salaries of economists around the world working in academia, the public sector and the private sector. It is the first instalment in a series of insights handling the Report's findings.