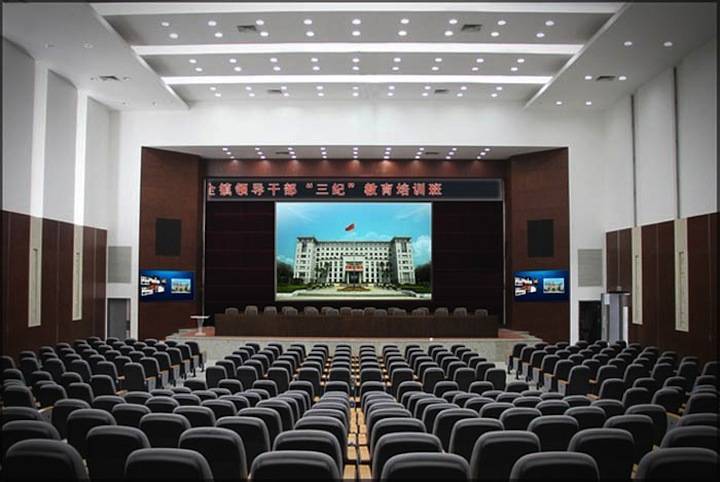 Attending An Academic Conference: 5 Tips To Consider
If you're attending an academic conference for the first time, it can be a rather overwhelming experience! Follow these five tips to make your conference trip as smooth and productive possible.
1. Choose the sessions you attend carefully
You can't attend every session at a conference, and if you try to do too much you'll end up late, stressed, and too tired to participate properly. Check the conference program before you leave, and pick the essential sessions that you really want to participate in, then give these sessions your full attention. Write out your own schedule if you're very busy, with room numbers so you know where to go. In a large conference, focus on the particular topic or area which is of interest to you and try not to get distracted by all the other topics. Finally, try to make sure that you are getting a full 8 hours of sleep a night so that you're not too tired to participate in sessions.
2. Get to know the geographic area
Academic conferences aren't just a place to find out about new research and to meet other academics – they're also a fun chance to see a new geographical area. Do a little research on the area before you attend a conference and get some ideas about attractions to visit, or places to eat and drink. Your conference experience will be much less stressful if you find out in advance about the transportation options and how to get between your hotel and the conference location! If you arrive the day before the conference starts, you can take some time to get to know the local area and ease yourself comfortably into the conference. Plus, if you're full of knowledge about local attractions then you'll always have something interesting to talk about with other attendees.
3. When presenting, tailor your material to your audience
Whether you're giving a poster presentation or a talk, don't just repeat the same spiel that you always give to your department colleagues. You need to modify your material to suit the level of knowledge of the audience, as some people attending will be from a different field than you. It's okay to ask your audience how familiar they are with your topic - particularly when you're presenting a poster to a small group, this can help you to gauge the level of expertise which you should be pitching at.
If you are giving a talk, don't go over your allocated time. Practise your talk and time yourself to make sure you're within the time limit, and remember that being a bit under time is fine, as it leaves more time for discussion. But going over time is frustrating to your audience, rude to the person presenting after you, and stressful for you. Cut your presentation down to the essentials, and don't waffle.
Whenever you present, take notes of comments or questions which people ask afterwards. This can be an incredibly useful source of feedback regarding your research, but you'll need to write it down in order to remember it once you get home.
4. Talk to as many people as possible
Conferences are fantastic places to network with other academics and researchers in your field. Get involved by asking questions after talks, contributing to discussions, and attending social events. You can learn about the latest not-yet-published research and meet people who might be able to contribute to your work in the future. Don't miss out on conference dinners or socials, as these events are where a lot of the networking happens. Polish up your elevator pitch – that is, a brief two sentence description of your research which you can share when people ask about your work.
5. Follow up
Once you've done lots of networking and meeting people at a conference, follow up with them in the days after to solidify the connection. Also, remember to take some business cards with you to give out with your contact details on them so that people can get in touch with you if they have questions about your work. Finally, a great tip if you're giving a poster presentation is to make small A4 or A3 copies of your poster to hand out to people – and don't forget to include your contact details on it.
This may be also interesting for you:
>> Academizing During Your First Academic Conference
>> How To Deal With Nervousness During Presentations At a Conference
>> Inviting Participants And Advertising Your Conference