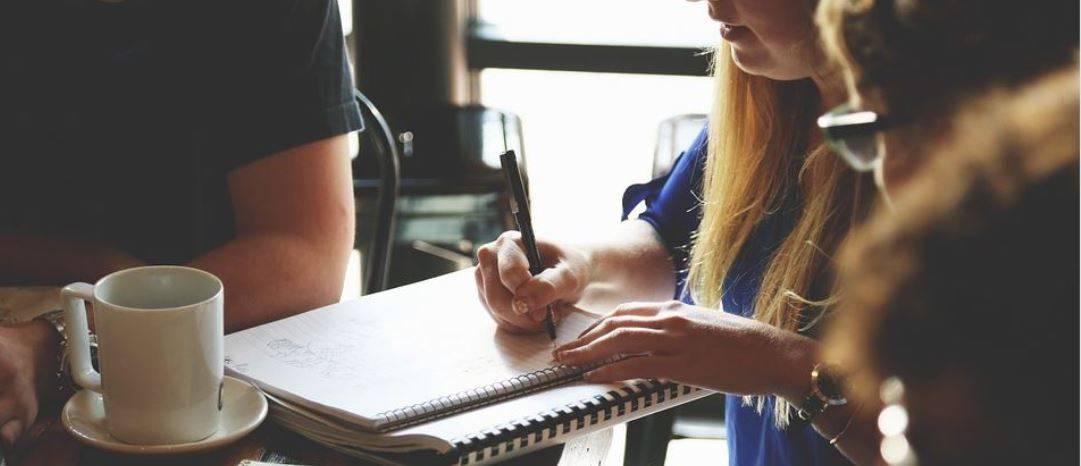 Recruitment Events
Events in 2016 that your University should not miss
Read a summary or generate practice questions based on this article with the new INOMICS AI toolhere.
As a human resources or student recruitment officer you are probably well aware of the power that networking offers for your professional life and your organization. Trade shows and conferences provide an ideal space for you to develop the activities of your institution, whether to build beneficial research-focused relationships, to gather ideas for new recruitment strategies, to find new partners for your institution, or actually to recruit students, academics and professionals.
Over recent years we have covered topics about how to network in academia, the possibilities for networking at a conference and different tips to make the most of your conference trip. In this post we want to provide you with a list of international networking events that will contribute to the development of your institution.
The level and nature of participation of course depends on your recruitment goals and budget. Participation in events represents a significant investment for your institution, so before planning your conference remember to budget your participation, define objectives and align the opportunities that each conference provides to your goals.
The following conferences are listed chronologically:
Dates of the Conference: 29 February – 3 March 2016
Location: Melbourne, Australia
APAIE is a non-profit organization whose goal is to reinforce the internationalization of higher education around the world and especially in the Asia-Pacific region. The annual conference is one of the most well-known forums in the Asia-Pacific region that bring together policy-makers and education experts from all over the world. The conference will help participants improve their professional skills and learn about new developments in the area of international education. The theme of the conference is "Asia Pacific – A Global Education and Research Powerhouse" and the aim is to encourage the development of new models for cooperation in research engagement and education mobility.
---
Dates of the Conference: 20 – 23 March 2016
Location: Phoenix, United States
The mission of the American Association of Collegiate Registrars and Admission Officers (AACRAO) is to provide standards to be used by higher education officials in terms of best practices in records management, admissions, enrollment management, etc. This meeting gives the opportunity to learn best practices and new techniques first hand from colleagues involved in recruitment and enrollment activities, as well as the opportunity to stay updated with policy matters affecting higher education.
---
Dates of the Conference: 13 April – 16 April 2016
Location: Nashville, United States
The mission of the National Association for Graduate Enrollment Management is to engage and advance graduate enrollment management professionals by promoting excellence and collaboration through education, research and professional development. The 2016 conference theme is "Embracing collaboration in the student lifecycle: instrumental to success". The educational sessions will provide new approaches and creative strategies related to admissions, policies and processes, career and staff development, marketing and recruitment, scholarships and financial aid and student services.
---
Dates of the Conference: 29 May– 3 June 2016
Location: Denver, United States
The NAFSA Association of International Educators is the world's largest nonprofit association dedicated to international education and exchange. The association is committed to the growth of international education and works to increase the professional effectiveness at all career stages by giving access to some of the best resources and unrivaled opportunities for partnership and networking. The NAFSA 2016 theme is "Building Capacity for Global Learning" and participants can look forward to training, workshops and a wealth of opportunities to connect with international education professionals.
---
Dates of the Conference: 1 – 4 August 2016
Location: Denver, United States
EduWeb works to deliver knowledge and experience to improve the digital marketing presence of institutions and universities. The EduWeb Digital Summit is focused on bringing higher education professionals together to showcase examples and best practices that can be easily applicable to their institutions. The topics of this year's conference are focused on social media and digital strategy.
---
Dates of the Conference: 30 August – 2 September 2016
Location: Brussels, Belgium
The Council for Advancement and Support of Education serves educational institutions and professionals who work on behalf of alumni relations, communications, development, marketing and allied areas. CASE helps members to build stronger relationships with alumni and donors, raise funds for campus projects, marketing of universities and recruitment materials. The 2016 CASE Meeting focuses on successful strategies for fund raising, techniques to bring researchers and academics in touch with alumni, rebranding issues for universities, etc.
---
Dates of the Conference: 1 – 3 September 2016
Location: Antwerp, Belgium
The Association "European Universities Public Relations and Information Officers" aims to promote PR ideas, techniques and experiences in higher education and to enhance cooperation between information, public relations and marketing at universities. The 2016 EUPRIO Conference theme is "Living the Brand" and focuses on the strength of a university's brand as key to success. The conference wants to explore how communications and marketing professionals can develop the university brand and how they can work with academics, students and colleagues to maximize perceptions of their institutions.
---
The ICEF Higher Education Forum 2016
Dates of the Conference: 13 September 2016
Location: Liverpool, United Kingdom
ICEF connects educators, education agents, work & travel professionals and education industry service providers to key markets and networks worldwide, supporting the growth and development of international education and global student mobility. ICEF workshops bring together international educators and high quality recruitment agents at a unique networking event devoted to growing international student enrollments. The Higher Education Partnership forum enables participants to connect with partners and get informed about models of collaboration such as dual/double degrees, joint degree programs, articulation agreements, course to course transfers, third party contracts, research collaboration, study abroad, exchange, etc.
---
Dates of the Conference: 13 – 16 September 2016
Location: Liverpool, United Kingdom
EAIE is a non-profit, member-led organization serving individuals actively involved in the internationalization of their institutions through training, conferences and knowledge acquisition and sharing. EAIE delivers training, shares knowledge and best practices and provides solutions for internationalization challenges and strategic change. The 2016 edition of the EAIE Annual Conference has as its theme "Imagine…" based on John Lennon's dream of a world at peace. The conference will focus on the dream of higher education that transcends national borders, nurtures global citizens and moves us closer to freedom, quality and peace around the world.
---
Dates of the Conference: 16-19 October 2016
Location: Memphis, United States
This is the annual conference of the Higher Education Web Professionals Association that brings together programmers, marketers, designers and all the team members in-between who are involved in web issues facing colleges and universities. The conference provides enriching sessions to improve the web performance and presence of universities, as well as opportunities for networking and engaging with peers and the HighEdWeb community.
---
Dates of the Conference: 18 – 21 October 2016
Location: Melbourne, Australia
The Australian International Education Conference is a major opportunity to reach international education professionals, teaching staff, researchers, policy makers and other stakeholders to learn about trends and to enable networking with the Australian and international education sector. The theme of the 2016 conference is "Connectivity" and it aims to explore the concept of connection, its disruptions and opportunities across three broad contexts: technology, people and partnerships.
---
Dates of the Conference: 6 – 8 January 2017
Location: Chicago, United States
For those interested in academic and student recruitment in the area of economics and related disciplines, the American Economics Association and Allied Social Science Associations organize an annual conference offering opportunities related to a career in economics and access to top-notch professionals in the field. The AEA mission focuses on the encouragement of economic research, freedom of economic discussion. If you are a professor in economics or if you are looking for talent in the area of economics for your institution, this event should be high on your list of priorities for the coming year.
---
Between now and January 2017 INOMICS will attend the annual conferences of NAFSA, EAIE and ASSA. So feel free to write to us at info@inomics.com if you are interested in discussing cooperation between your institution and INOMICS or if you want to share your experiences and knowledge about recruitment events with colleagues all over the world.
If you are not working in the recruitment, admissions or enrollment fields, please feel free to share this information with your colleagues.
Also Interesting

The GRE is changing: ETS to streamline the test in September 2023

The Graduate Record Examinations, more commonly known as the GRE, is one of the most important standardized tests in the world for admission to post-Baccalaureate programs. It's very often required by universities when considering admission into their Master's or even PhD programs.

Which Concentration Should You Choose For Your Master's Degree in Economics?

If you're planning to study economics at a Master's level, then you may have the opportunity to pursue a concentration, sometimes also referred to as a major. While rarer, some PhD programs may also offer concentrations, though many are already specialized degrees (or require you to have your own research agenda).

How To Find The Right Exchange Program

Exchange programs allow students to study at a different institution as part of their degree. Typically, students will use this opportunity to study abroad at a foreign partner of their home institution, though exchange programs can sometimes take place in the same country. Regardless, these programs are a fantastic way for students to broaden their horizons, take specific courses at another institution, and study abroad without committing to living multiple years in another country.