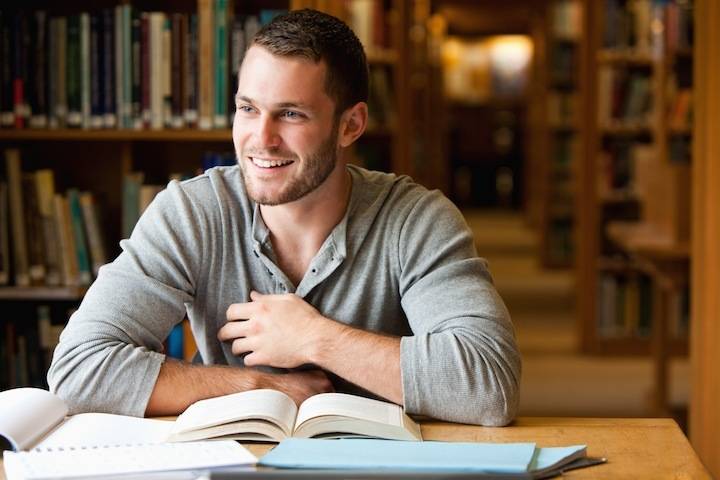 Scholarships
How to Apply for a Master's Scholarship
Read a summary or generate practice questions based on this article with the new INOMICS AI toolhere.
Everyone wants to be admitted to a top university in their favorite location. Potential reputation among employers, high quality of education and the potential boost that they can represent for a professional career make top universities the first priority of thousands of students around the world. One factor makes the decision tough, however: the potential cost it can represent for the student budget. For this reason, it is always good to look into scholarships, whether from the university itself or from a foundation.
Applying for scholarships is different to applying for a Master's program. We have collected the best and most relevant tips applicable to the different stages of application.
1. Research different scholarship options available
Start your research early, as collecting and preparing documents can take a lot of time. It's never a good idea to have to do everything in the last minute.
Some scholarship options will match your personal situation or characteristics better. If you are interested in accessing a list of prestigious scholarships offered by top universities, feel free visit the INOMICS scholarship section.
2. Check if you are eligible
Checking whether you match the requirements for a specific scholarship is extremely important. You don't want to use your time applying to a scholarship you have no chance of getting. If you are not sure whether you qualify or not, contact the scholarship sponsor. Moreover, if you can contact people who have successfully applied to the same type of scholarship, their help or input can be highly valuable.
3. Check in advance all requirements and organize your documents
Checking the scholarship requirements and making a list of general/common documents required by multiple institutions will save time and make your life easier during the send-out of applications.
As a general overview, the majority of scholarships require the following documents:
- CV/ Personal Data
- Motivation Letter/Statement of Purpose
- Essay/Research Proposal/Writing Sample
- Transcript of Records
- Test scores (English, GRE, GMAT)
- Income Statements/Tutor's Financial Information
- Special certificates (membership to groups)
Make sure to pay attention to the specific requirements for each scholarship, such as form or length, in order to be eligible.
4. Provide relevant and accurate information
Be sure you provide all information that is asked for. Missing or badly-presented information will give a bad impression. Check carefully for grammar and spelling mistakes, and strive for an elegant document presentation style.
Correct addresses, phone numbers and emails are important, as well as the information you provide about yourself. Irrelevant information may look unprofessional and mark you as the wrong candidate.
5. Provide appropriate references
Referees should be chosen carefully. Letters of reference carry significant weight for your application. You should choose people who know you well enough to demonstrate why you are a good candidate for the scholarship. Each letter of recommendation should highlight your qualities, abilities, and experience that can represent a step forward in the selection process.
The ideal referee would be a person who is engaged in your field of studies and who knows you personally. It is better to find somebody who knows you, rather than a well-known professor from your university who you have never worked with. A well-considered recommendation letter specific to you has the power to significantly benefit your application.
6. Don't miss deadlines
Deadlines vary according to the scholarship. Marking deadlines in your calendar and planning ahead is important. Research the application process, especially if you need to fulfill a certain schedule for second round of selection or for interview rounds.
If you found a scholarship offer on our website, you can easily turn on a deadline reminder and we will send you a message close to the application date.
7. Double check, track your application
Before sending an application, check that all required and relevant fields have been completed, that your answers are comprehensible, and that you have proofread your application and signed it. Be careful not to confuse documents if you are sending multiple applications.
Some institutions require original documents to be sent by post. In such cases, plan ahead and take into account the time your postal service will take to deliver the application.
Finally, track and save copies of your documents. It is far easier to check on your copies folders than to begin your application again from "zero".
Also Interesting

Which Concentration Should You Choose For Your Master's Degree in Economics?

If you're planning to study economics at a Master's level, then you may have the opportunity to pursue a concentration, sometimes also referred to as a major. While rarer, some PhD programs may also offer concentrations, though many are already specialized degrees (or require you to have your own research agenda).

The GRE is changing: ETS to streamline the test in September 2023

The Graduate Record Examinations, more commonly known as the GRE, is one of the most important standardized tests in the world for admission to post-Baccalaureate programs. It's very often required by universities when considering admission into their Master's or even PhD programs.

How To Find The Right Exchange Program

Exchange programs allow students to study at a different institution as part of their degree. Typically, students will use this opportunity to study abroad at a foreign partner of their home institution, though exchange programs can sometimes take place in the same country. Regardless, these programs are a fantastic way for students to broaden their horizons, take specific courses at another institution, and study abroad without committing to living multiple years in another country.