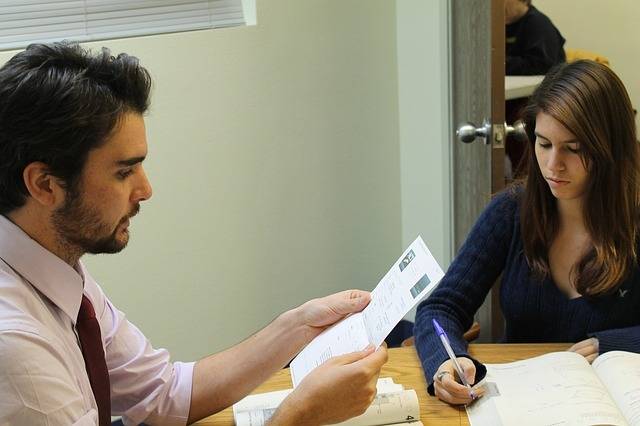 How To Find A PhD Supervisor
Read a summary or generate practice questions based on this article with the new INOMICS AI toolhere.
When planning to pursue a PhD, one of the most important decisions you must make is to choose a supervisor for your project. A supervisor supports you and advises you in your research, helps you with your career development (for example by introducing you to relevant people in your field and suggesting conferences that you should attend), and provides encouragement to you throughout your PhD. Your supervision will be the most important academic relationship of your PhD years, so it's vital to find someone who fits your research interests and personality well. Below we'll share some tips for helping you to find the best supervisor for your project. If you plan to start your PhD application this autumn, download our free guide "How to successfully apply to a PhD in Economics".
Suggested Opportunities
Finding a Supervisor
The first thing to remember when you begin searching for a supervisor is that you are looking for someone who will fit well with you both professionally and personally. Try not to be too swept up by the famous names in your field - although in some ways, having a senior or well-known professor as your supervisor can be a great career advantage, the most famous professors are often those with the highest workload, and they may have little time to devote to supervision. Consider that more junior or less well-known researchers can make excellent supervisors if you have good rapport together. Try to find someone with whom you feel comfortable, and who challenges your ideas in a constructive and helpful way.
Remember that supervision is a relationship which should be beneficial to both parties. When you meet a potential supervisor, the meeting is as much for your benefit as for theirs – you can learn a lot about their supervision style, and how much time, funding, and other resources that they can offer you. Do ask direct questions, such as how much time they can devote to you, what duties you will be expected to perform as part of their research group, what funding is available and what will happen if the funding runs out before your project is completed, and so on. These practical matters can often be forgotten in the excitement of discussing your research ideas, but it is very much to your advantage to have as much information about these matters as possible.
Finding a Lab or Research Group
You are unlikely to be working alone with your supervisor, and it is probable that you will be joining a laboratory or research group headed by the supervisor. You may be working closely with other PhDs and postdocs in the group, so it's important that you get to know them too when making a decision. If you can, attend a lab meeting or discussion group, and see what topics are debated and how group members engage with each other. Talk to as many members of the group as you can – then can tell you not only about their research and how it might relate to your project idea, but also they can offer insight into the daily workings of the group, talk about their experience with supervision, and tell you more about what resources and support are available.
Do consider social aspects too – you'll be working a lot with other group members, so it's important that you get on well and feel comfortable talking to them. Does the group have organised social activities, and do lab members socialise outside of work? This can be a positive indication of a friendly, sociable group, which can be a source of support in stressful times.
Finding a University
Finally, remember that your supervisor and group will be located within a university structure which you should consider. Although the reputation of a university is not as important a factor as the reputation of the supervisor at the PhD level, you will still have to deal with the administrative and organisational aspects of the university. So find out what kind of systems are in place to deal with PhD students – some universities have co-ordinators or groups who specialise in overseeing this. The university should be able to help you further with practical matters such as finding housing, learning any required languages, or joining social or sporting groups.
There are many factors to consider when looking for a supervisor, so take your time and find out as much information as you can from as many sources as possible before making a decision. To see some of the most exciting PhD opportunities as they arise, sign up for our email alert.

Also Interesting

Insights into Central Banking Careers with Dr. Gómez-Pineda

Dr. Javier G. Gómez-Pineda, our interview guest for the 2023 INOMICS Handbook, graciously agreed to return for a second interview. This time, the INOMICS team prepared some career-related questions for the central banker. With his answers, Dr. Gómez-Pineda shares his wisdom about central banking and economist careers in general with you, our readers.

Working in the USA: How to apply for a work visa after graduation

So, you're studying for your economics degree in the United States of America. It's going well, and you're enjoying life in the USA, so much that you're thinking about staying longer and looking for a job in the US.

A gentle introduction to LaTeX for economists

Economists often run into situations where they need to type out mathematical formulae or draw up a graph, especially for research papers. But, anyone who's attempted to do so knows that math symbols and complicated graphs are very difficult to produce using typical word processor options. So, what's a humble econometrician to do?