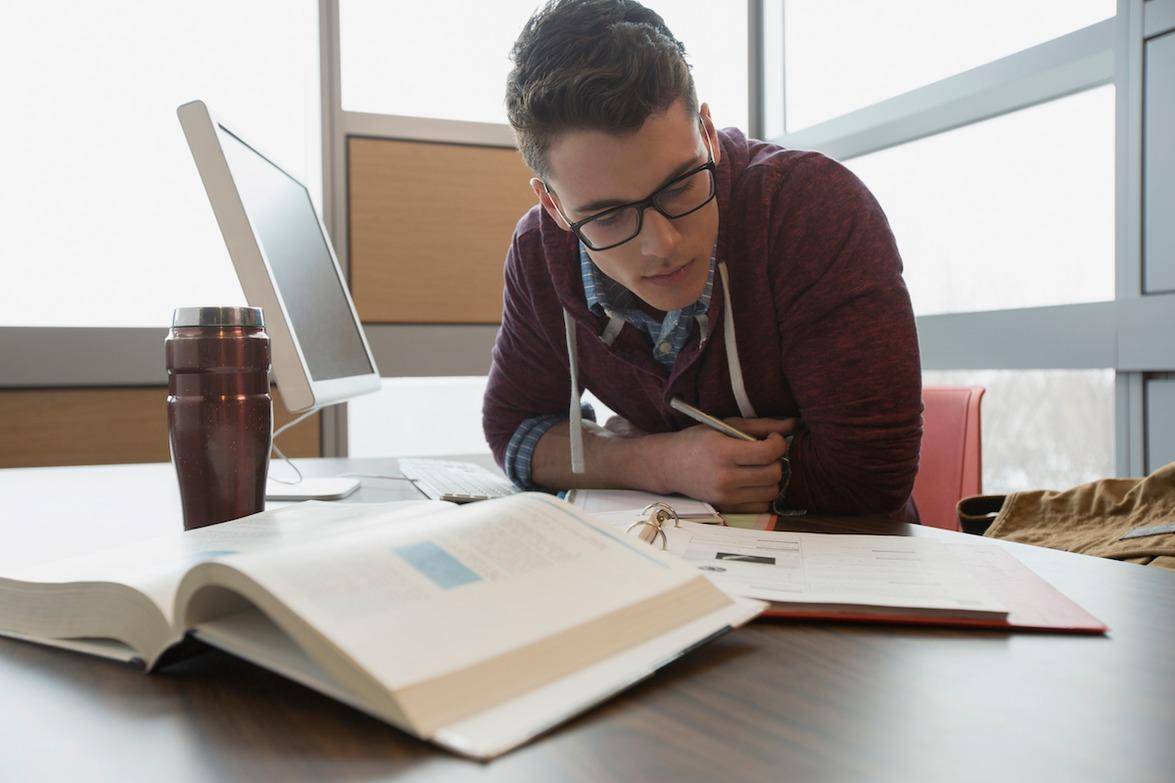 Study Advice
MBA or Specialized Master's Degree: Which One is Best for You?
When you think business school, you probably think MBA. A Master's of Business Administration has long been a coveted — and often essential — qualification for business professionals. In recent years, however, the tide has begun to quietly shift, with more business school students than ever pursuing master's degrees in specialized fields such as accounting, economics and business analytics.
There are several key differences between an MBA and M.S. degree. The one you choose depends on your career goals, experience, finances and more.
Focus
MBA programs are more all-encompassing. They are meant for students looking to gain functional knowledge across all aspects of business. A specialized master's program is exactly that — it focuses on a specific area of business and provides a deep and precise knowledge of that subject.
Program
The programs can differ in length and requirements. MBA students often enter business school after a few years of experience in the workforce. They're looking to take their career to the next level, and will have to spend an average of two years to earn their business degree. M.S. programs can be shorter, sometimes just one year, and usually accept students with little work experience. M.S. programs provide an accelerated way to gain the depth of knowledge required to secure a position within the specialization.
Cost
An MBA can cost more to attain, but it can also provide a higher ROI. Companies will pay top dollar for an experienced professional who carries a broad range of business knowledge — base salaries can be more than $60,000 higher for MBA graduates at some consulting firms, for example. While a specialized master's program also provides great returns, it is often a more affordable route to career success.
How do I decide?
If your career track requires an overall business knowledge, you'll want an MBA. If you are certain of your job interest and would like to become an expert in that particular field, a specialized degree could be your best bet. Ultimately, it's about envisioning where you see your career path leading and which route will provide the best boost to get you there. Talk to schools, do your research, be true to yourself and know your future is full of potential either way.
Admissions Tests
It is likely that the programs and/or schools you are considering require an admissions test as part of your overall application. GRE® scores, or scores from other tests provide one of the only common, objective measures that admissions officers can use to compare applicants from varied educational backgrounds and confirm your readiness for graduate-level course work. As an added bonus, some schools also consider test scores when awarding scholarships and assistantships.
During this uncertain time, the GRE® General Test offers another important option – you can take it from the safety and comfort of your own home. It's the only admissions test that is the same no matter where you take it, offering the same content, format, length and on-screen experience as tests administered in a test center. And the price and score reporting options remain the same as tests taken in traditional centers. Testing at home also allows you to use the same test taker-friendly options that allow you to skip questions, go back and change answers within a section and use an on-screen calculator.
Learn more about taking the GRE® General Test at home
The GRE® General Test is the only admissions test that can be used to apply to a range of master's, MBA, specialized master's in business, J.D. and doctoral programs at top-ranked schools worldwide. So, which test to take is a clear choice. To learn more about taking the GRE® General Test at home, visit https://ets.org/gre/at-home.
Also Interesting

Should you prolong your predoc life?

If you go through curricula vitae of recent PhD graduates, you may find it's not uncommon to see that a PhD owns two master's degrees. As lots of MA/MSc in Economics programs are one-year programs, some students will pursue an MRes or MPhil in Economics afterwards. Others may opt for a degree in applied mathematics, statistics or another field with an intention to strengthen their quantitative and/or coding skills (summer school programs are another option to do this).

A Post-PhD Career in Research: Jack of all Trades, Master of Some

The importance of writing as communication It is indeed true that researchers like us (post-docs, research fellows, senior researchers, and so on) working in academia or in public/private/non-profit institutes spend a lot of time at their desks: writing articles, among other things. We maybe Doctors of Philosophy, but in reality, we are Masters in Writing and a few other things. This is because the demands of a researcher's role requires us to be jacks of a lot of trades and masters in some.