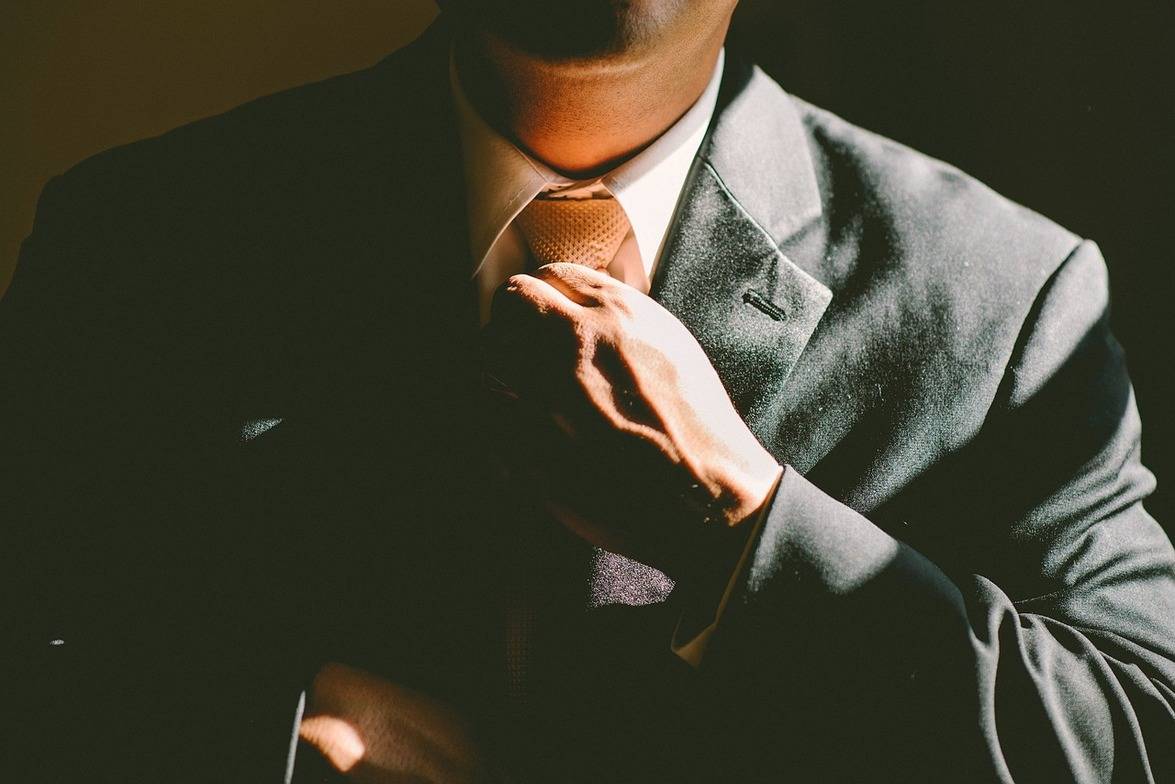 Recruitment Trends: Interviews with Top Employers
Read a summary or generate practice questions based on this article with the new INOMICS AI toolhere.
We spoke to top hiring managers Kalpana Kochhar, Director of Human Resources Department at the International Monetary Fund (IMF), Jordi Roca Solanelles, Head Manager of the University of Barcelona's School of Economics (UB) and Professor Dr Florian Englmaier, Professor for Organisational Economics as the Ludwig-Maximilians University of Munich (LMU), to discover what challenges economics post-graduates should expect from prospective careers in some of the biggest institutions around.
To find this piece and a range of other insights, click the button below to download the latest INOMICS handbook.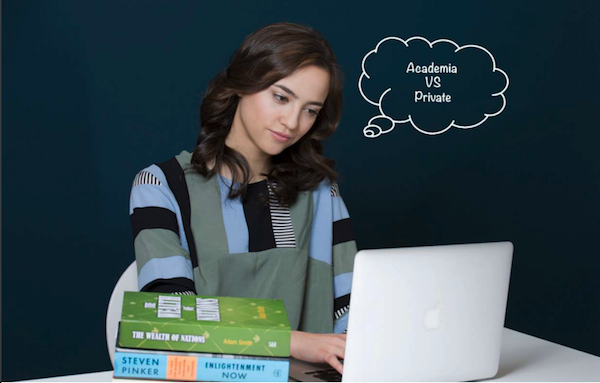 The IMF is perhaps the most well-known global financial regulator, with 2700 employees. Working on behalf of its 189 member countries, it aims to: 'foster global monetary cooperation; secure financial stability; facilitate international trade; promote high employment and sustainable economic growth; and reduce poverty around the world'.
The University of Barcelona, meanwhile, is regularly ranked within the top 150 universities in the world, and usually top in Spain, to work and study in, with almost 4000 academic faculty staff members and a particularly lauded economics department.
The LMU is even bigger, with around 6000 academic staff and 8000 administrative and is regularly ranked within the top 50 universities in the world. We are excited to be able to share their specific insights as well as perceived global trends that graduates face year on year.
Expectations and Environment
Kalpana Kochhar emphasises that job interviews at the IMF tend to focus on 'the ability of candidates to think on their feet, logically work through a response, and demonstrate a structured, practical approach' over more theory-based thinking. This focus, it seems, is a key distinction between the institutions, as Jordi Roca Solanelles confirms: 'we seek excellent teachers with strong research skills who contribute actively to teaching at graduate and undergraduate level and who will supervise current students in their research.'
Additionally, both Kochhar and Solanelles agree that having experience as a Teaching Assistant is of great use in furthering a student's future career, setting them up nicely to take on teaching responsibilities in a postgrad role.
The institutions offer widely different working environments, another big factor for a graduate to consider when approaching the job market. Solanelles, for instance, acknowledges the difficulties in creating a supportive working environment, when so much of the work expected involves 'pressure to publish in high profile journals in order to progress in their career' individually, adhering, in other words, to the "publish or perish" principle.
Dr Englmaier however, argues there is a 'great team spirit within an excellent research infrastructure, with the possibility to reach out to non-academic stakeholders'. In further contrast, employees at the IMF work in large teams on an international basis, the organisation boasting 'the opportunity to combine academic work with practical policy work in a supportive, intellectually challenging environment'.
Changing Tides
Particularly intriguing are the changing demographics and trends in the job markets of the IMF and UB. Both recognize an increasingly diversified and international workplace especially over the last ten years. Interestingly, the IMF, perhaps because of its inherent international structure, do not feel the need to have 'hard-coded diversity "quotas"', stressing that the individual candidate's skills and experiences are the primary concern.
The UB meanwhile, acknowledge that while committed to an increasingly international teaching staff - and therefore research method - they have had to operate within 'important budgetary constraints' not having the luxury of the IMF's funding. Nevertheless, Solanelles believes the 'obtained returns have clearly outweighed the costs'.
In the INOMICS 2018 Salary Report, we found that generally, worldwide, while the gender pay gap is closing, especially at Junior and Mid-level roles, the widest salary disparity remains between men and women in senior-level positions. There also seems to be a "glass ceiling" hindering women from accessing senior positions. The IMF, UB and LMU all have procedures in place to combat this. The IMF tells us they 'calibrate salaries on entry to ensure gender neutrality' and offer parental leave benefits to both genders. On the other hand, UB and LMU have a wage policy set by the Spanish and German governments respectively, meaning an ensured pay equality between genders within their academic institutions.
It is important, therefore, to research factors such as employee rights or salaries when choosing your career path, to see what public regulations and measures are in force in prospective countries. Organisations such as EDGE, the global business certification standard for gender equality, for example, exist to ensure equal pay and treatment of genders in global corporations, such as the IMF, who are approved. 'Many [women] hold high-level and influential positions within the IMF and outside' Kochhar explains, herself a strong example.
However, the representatives of the academic sector we spoke to recognise there is still a shortage of women at the faculty level, with Solanelles conceding 'only 2 out of 10 full professors in Spanish Universities are women'. Dr Englmaier agrees, noting that 'while we now have many more brilliant female students, so far this has not fed through to the faculty level', implying workplace gender equality remains a long, hard struggle.
Looking Forward
Both Kochhar and Sollanelles agree that the job markets, in their respective areas, are expanding generally, meaning a wider range of opportunities are available to graduates now compared to a decade ago, following the 2008 financial crash - a trend that currently shows no signs of slowing down. There is a marked difference between them, however, when it comes to job prospects and salaries. Solanelles argues that the austerity measures in Europe resulted in 'the introduction of wage freezes in academia over a prolonged period of time'.
Simultaneously, retirement-aged staff are not being replaced so readily, 'implying higher workloads for existing employees.' That said, he is optimistic that the trends are changing for the positive, with a far more competitive job market widening the job prospects for teaching staff both inside and out of Spain.
Given the IMF's size, it is perhaps unsurprising they haven't felt as much of an effect from the austerity measures as Solanelles refers to. In evidence, they have continued to offer positions to 'between 20 to 30 graduating PhD economists each year'. They have noted also increased salaries and contracts for a diverse range of positions in: 'academia; central banks and government; finance and other private sector companies; and international organisations'. This shows not only a huge array of choice, but also the option to "change track" along the way.
Conclusion
Broadly speaking, those better suited to working in academia are those more interested in teaching and publishing. Generally, such work is conducted individually, with one afforded a fair amount of freedom. In comparison, the IMF, perhaps indicative of conditions outside of academia, tends to offer its employees higher wages, increased networking opportunities and more varied work, often in a team setting.
While all interviewees observe shifts in their respective workplace demographics, breaking down some barriers and gaining access to the top level, particularly for women, remains a hard and on-going challenge. That said, each institution is offering an increasingly diverse set of roles and jobs, making career choices for recent graduates all the more exciting.
To find this interview and a range of other insights, click the button below to download the latest INOMICS handbook.
Also Interesting

Which Concentration Should You Choose For Your Master's Degree in Economics?

If you're planning to study economics at a Master's level, then you may have the opportunity to pursue a concentration, sometimes also referred to as a major. While rarer, some PhD programs may also offer concentrations, though many are already specialized degrees (or require you to have your own research agenda).

The GRE is changing: ETS to streamline the test in September 2023

The Graduate Record Examinations, more commonly known as the GRE, is one of the most important standardized tests in the world for admission to post-Baccalaureate programs. It's very often required by universities when considering admission into their Master's or even PhD programs.

How To Find The Right Exchange Program

Exchange programs allow students to study at a different institution as part of their degree. Typically, students will use this opportunity to study abroad at a foreign partner of their home institution, though exchange programs can sometimes take place in the same country. Regardless, these programs are a fantastic way for students to broaden their horizons, take specific courses at another institution, and study abroad without committing to living multiple years in another country.