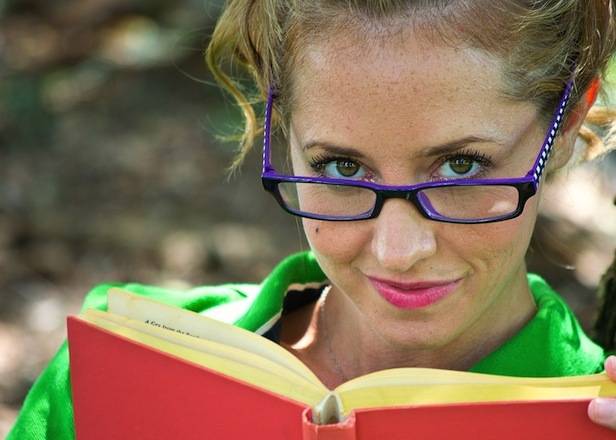 Scholarships in Germany
Germany is a prime location for study, and one which draws many international students. The high quality of education available, combined with relatively cheap tuition fees, makes it an attractive option when looking for opportunities to study abroad. If you are considering study in Germany, an important consideration is how you will finance this study time. Tuitions fees are usually in the range of up to a few hundred Euros per semester, depending on the geographical area, as each federal state sets its own level for fees. However, other costs need to be considered as well – not only accommodation and living costs, but also budgets for books, travel, telephone and internet access, and entertainment and social activities. Finally, health insurance can be expensive, depending on your circumstances.
Why to apply for a scholarship
In order to cover the costs of study, students in Germany commonly work part-time jobs, such as working as an assistant at the university. However, this is not always an option for international students, as they may not be eligible for to work in the EU and it can be difficult to find work which allows sufficient flexibility to study. For this reason, scholarships can be the best option for financing study in Germany. Scholarships are awards of money to pay for students' tuition fees and living costs while they are studying, given out by foundations and organizations.
Germany has both large organizations and thousands of small foundations which offer scholarships, but most students never apply for them – 80% of students have never applied for a scholarship. Although scholarships can be competitive, around 1 in 3 applicants are successful in securing the funding for which they have applied. So your chances are good, and it is certainly worth investing some time into research your options for financial support. A strong academic record is important for securing funding, so it helps to have good grades from your previous study. Your commitment to your subject and to social factors is also very relevant, as demonstrated through your application letter. Further, many foundations support specific social groups or academic interests, so it's worth searching for a foundation which targets your academic discipline or personal situation.
There are a huge range of scholarships which can be applied for to finance study in Germany, and next we will look at some of the options available from various organisations and foundations.
DAAD
The largest source of scholarships in Germany is the DAAD, or German Academic Exchange Service; a government-funded organization which promotes the exchange of academics internationally. They primarily fund international students who wish to study in Germany, as well as German students who wish to study abroad. Scholarships are awarded primarily to masters students and doctoral candidates, though they do also allow applications from bachelors students who are nearing completion of their degree.
Requirements: You can apply for a DAAD scholarship for study in any academic discipline. Applicants are generally expected to have sufficient knowledge of German to complete a course of study, however, the applications may be submitted in English or German. Students who wish to take part in distance learning or online learning are not eligible. If you wish to pursue independent research, for example for a PhD, you need to already have selected a supervisor in Germany, and had they agree to supervise you. You will need to submit a letter of invitation from the supervisor as part of the application process. If you wish to apply for a structured program, you need only provide details of the program. Most structured programs will encourage you to secure funding before you apply to them, so it's good to plan ahead and start applying for scholarships early.
Funding: The money available per month is typically €650 for students, €750 for postgrads and around €1000 for doctoral candidates and postdocs.
Application: On the DAAD website you can find their scholarship database, which lists all available scholarships. You can search through the database by subject, your country of origin, the level at which you wish to study, and by keyword. Each scholarship has its own eligibility criteria and further details listed. In order to apply, you'll need to use the online portal to upload personal details, a CV, and two important documents: a description of your study plans and a letter of motivation.
Other governmental funding
The Erasmus scheme (European Community Action Scheme for the Mobility of University Students) is a cross-EU program which includes provisions for support for students to study abroad across Europe. They offer funding for students from within the EU to travel to another country in Europe for 3 to 12 months, making it suitable for students already enrolled within a program who wish to come to Germany for one or two semesters of study. The Erasmus scheme also includes a program for masters students: the Erasmus Mundus Joint Master Degrees. This program allows scholarship holders to study at a variety of institutions across Europe for one to two years, adding up total credits for the awarding of a masters upon completion. More information about both study abroad programs and the masters program, as well as details about applying, can be found on the Erasmus website.
The EU offers support for PhD students who wish to move to Europe or within Europe in the form of Marie Skłodowska-Curie actions scholarships, however, these are applied for by the host. So if you have a supervisor chosen and they are willing to support you through an application, they may apply for funding under the Innovative Training Networks or the Research and Innovation Staff Exchange programs. But these applications can be cumbersome and demanding, so you may be better considering other foundations for financial support if you are a student.
Also available from the German government are Deutschland Stipendium scholarships which provide a small amount of support for students in any subject. They are available for two semesters and selection is based on academic achievement.
Smaller foundations
One of the larger foundations is the German National Academic Foundation, which has an excellent reputation and includes opportunities for seminars, networking and careers guidance as well as financial support. However, only those students who are from Germany or who have completed German high school are eligible to apply. On the other hand, the Alexander con Humboldt Foundation offers scholarships for academics coming to Germany from abroad for the first time.
Foundations related to Germany's political parties can be another source of funding; each party having a foundation to which it is linked. The Friedrich Ebert Foundation is linked with the German Social Democratic Party; the Heinrich Böll Foundation is linked with the Green party and focuses on environmental sustainability; the Friedrich Naumann Foundation is linked with the Free Democratic Party; the Hanns Seidel Foundation is linked with the Christian Social Union party; and the Rosa Luxemburg Foundation is liked with the Left party. If your subject of study fits within the broad interests of a political party, or you are yourself a party member, these foundations can offer good opportunities for funding.
Many other foundations exist, focused on particular academic subjects or on supporting students from certain religious, ethnic or social groups. The DAAD website mentioned earlier collates many of these scholarships into their searchable database.
University-specific scholarships
Finally, many universities provide scholarships for students wishing to study with them. The application process for these can be easier – some require minimal application beyond the application for the course of study – but competition can be intense. Remember that within-institution funding can be hard to obtain, so you would do well to cover your bases and apply for external funding as well. Funding from external sources can allow you more freedom if you wish to change your place of study, while internal funding can include progression from masters to PhD level. Check the website of the university to which you are applying for the scholarships they have available.
With so many opportunities for scholarships available, don't be discouraged if you're not successful in your first application! You might need to apply for a number of scholarships before you find one which is a good fit for you. Keep an eye on INCOMICS for details on all the latest scholarship opportunities.