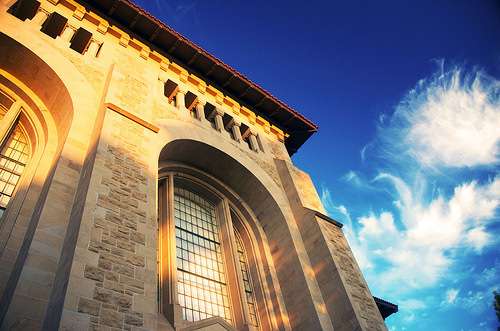 Top 20 Political Science Departments Worldwide 2013
While plenty of people both within and outside of academia hold strong opinions regarding which institutions have the best political science departments, there are some schools that stand at the top of everyone's list. Whether you agree or disagree with rankings, the reality is that they matter for students and professionals alike. As of 2013, 20% of political science professors in the United States earned their PhDs at one of four institutions (note that there are nearly 3,000 universities in the U.S.), which happen to hold the top four spots in U.S. News and World Report Rankings.
We therefore appreciate the significance of such rankings, but also think it's important to recognize that there are well-respected institutions across the world, offering great programs to a vast diversity of students. For this reason, the list below includes a mix of top-ranked and hand-selected political science departments located at schools around the globe. While nearly all of the departments listed here fall within the top 200 QS rankings, we've arranged them geographically, rather than just by rank.
InstitutionLocation
Harvard UniversityUnited States
Yale UniversityUnited States
Stanford UniversityUnited States
University of TorontoCanada
Universidade de São Paulo (USP)Brazil
Pontificia Universidad Católica de ChileChile
National University of Singapore (NUS)Singapore
Peking UniversityChina
University of Hong KongHong Kong
Australian National UniversityAustralia
The University of AucklandNew Zealand
London School of Economics and Political Science (LSE)United Kingdom
University of OxfordUnited Kingdom
Trinity College DublinIreland
Sciences Po ParisFrance
Leiden UniversityNetherlands
University of CopenhagenDenmark
Aarhus UniversityDenmark
University of MannheimGermany
Although this list offers a wide range of schools from around the world, please do check out our more comprehensive list of courses on offer here. Moreover, if you're on the fence about whether or not you'd like to earn a higher degree in political science, take a look at our post Should I Pursue a PhD in Political Science? for some tips and information on the discipline.
Photo credit: Hammerin Man
Also Interesting

Why do a PhD?

If you're an economics student currently doing your undergraduate or Master's degree, you might be considering doing a PhD at some point. The idea of dedicating another three years or more of your life to original research is both exciting and terrifying, and the experience of actually doing it can be both exhilarating and harrowing. Taking the step towards doing a PhD is a big decision, and one that shouldn't be made without the proper research and consideration. Once taken, however, it can be an extremely valuable experience and one that can set you up nicely in the future.

A Critique of Centrism

The current moment is one defined by crisis. It can be found everywhere: in the climate, economy, mental health, even in democracy. It's so ubiquitous as to have almost become the new norm. Amid the chaos, politics has struggled to keep up, its landscape is in permanent shift, its rulebook long thrown away. New formations have emerged, metastasized, sometimes died, and occasionally taken over - developments often surprising and hard to make sense of. What's clear, though, is that polarisation has set in.

Why you should be using a multi-channel marketing approach

Multi-channel marketing campaigns allow institutions to increase conversion rates by interacting with potential candidates (students, professors and researchers) at different stages of their decision process, using the best channel for that stage. For example, a candidate who has already visited your institution website is more likely to respond positively to a direct email campaign, while a young candidate who has not yet heard of your university/centre/company is more responsive to meeting representatives at a recruitment fair.