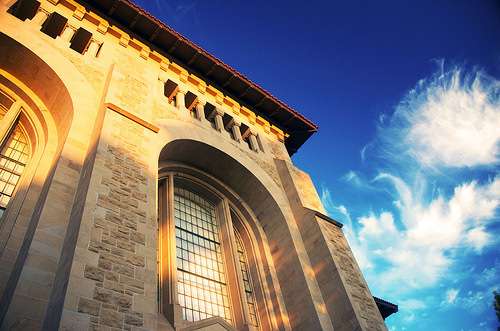 Top 20 Political Science Departments Worldwide 2013
While plenty of people both within and outside of academia hold strong opinions regarding which institutions have the best political science departments, there are some schools that stand at the top of everyone's list. Whether you agree or disagree with rankings, the reality is that they matter for students and professionals alike. As of 2013, 20% of political science professors in the United States earned their PhDs at one of four institutions (note that there are nearly 3,000 universities in the U.S.), which happen to hold the top four spots in U.S. News and World Report Rankings.
We therefore appreciate the significance of such rankings, but also think it's important to recognize that there are well-respected institutions across the world, offering great programs to a vast diversity of students. For this reason, the list below includes a mix of top-ranked and hand-selected political science departments located at schools around the globe. While nearly all of the departments listed here fall within the top 200 QS rankings, we've arranged them geographically, rather than just by rank.
InstitutionLocation
Harvard UniversityUnited States
Yale UniversityUnited States
Stanford UniversityUnited States
University of TorontoCanada
Universidade de São Paulo (USP)Brazil
Pontificia Universidad Católica de ChileChile
National University of Singapore (NUS)Singapore
Peking UniversityChina
University of Hong KongHong Kong
Australian National UniversityAustralia
The University of AucklandNew Zealand
London School of Economics and Political Science (LSE)United Kingdom
University of OxfordUnited Kingdom
Trinity College DublinIreland
Sciences Po ParisFrance
Leiden UniversityNetherlands
University of CopenhagenDenmark
Aarhus UniversityDenmark
University of MannheimGermany
Although this list offers a wide range of schools from around the world, please do check out our more comprehensive list of courses on offer here. Moreover, if you're on the fence about whether or not you'd like to earn a higher degree in political science, take a look at our post Should I Pursue a PhD in Political Science? for some tips and information on the discipline.
Photo credit: Hammerin Man
Also Interesting

5 key differences between American- and European-style PhD programs

This piece primarily focuses on the differences and similarities between economics PhD programs on the two sides of the Atlantic. I later discuss how an economics PhD is organized in other parts of the world, as many other countries have modeled their PhD programs on one of these two styles. Program duration The most striking difference between an American and European economics PhD is the expected duration of the program.

Should you prolong your predoc life?

If you go through curricula vitae of recent PhD graduates, you may find it's not uncommon to see that a PhD owns two master's degrees. As lots of MA/MSc in Economics programs are one-year programs, some students will pursue an MRes or MPhil in Economics afterwards. Others may opt for a degree in applied mathematics, statistics or another field with an intention to strengthen their quantitative and/or coding skills (summer school programs are another option to do this).

A Post-PhD Career in Research: Jack of all Trades, Master of Some

The importance of writing as communication It is indeed true that researchers like us (post-docs, research fellows, senior researchers, and so on) working in academia or in public/private/non-profit institutes spend a lot of time at their desks: writing articles, among other things. We maybe Doctors of Philosophy, but in reality, we are Masters in Writing and a few other things. This is because the demands of a researcher's role requires us to be jacks of a lot of trades and masters in some.