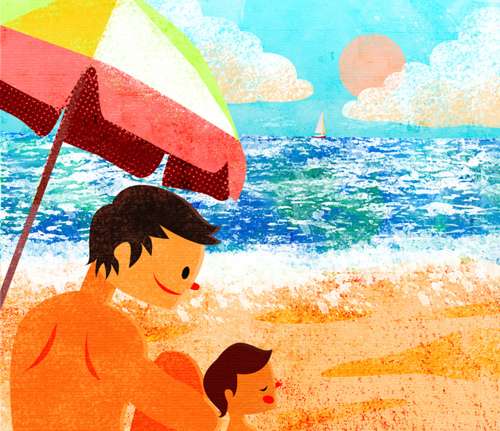 Top Economics Summer Schools 2013
With ice on the ground and a chill in the air (at least for those living in northern climes), it is nice to think about the summer and all of the welcome things it brings: warmth, flowers, and, of course, new career and training opportunities.
Last year we published a list of the Top 10 Economics Summer Schools, many of which are running again this year. See the bottom of this post for links to them.
Accordingly, here is our 2013 list of interesting economics summer schools taking place this year, giving you and your colleagues the opportunity to broaden your horizons in many sub disciplines of economics. This is not an exhaustive list, and a regularly updated list of summer schools looking for participants, and their deadlines, can be found here.
Courses are listed by start date and many of them have approaching deadlines.
ECORE Summer School on Governance and Economic Behavior
May 27th – 30th, 2013
Leuven, Belgium
An early summer school, this course is designed for doctoral students and postdoctoral researchers interested in Governance and Economic Behavior. The Summer School includes speakers from NYU, CIT, and UC Berkley.
ESTIMATE – Early Summer Tutorial in Modern Applied Tools of Econometrics
May 31st – June 2nd, 2013
East Lansing, MI, USA
Hosted by Michigan State University, an intensive weekend workshop "gives empirical practitioners, academic researchers, industry/government researchers/analysts, and graduate students, access to econometrics training usually reserved for students formally enrolled in PhD programs at MSU". The workshop's focus is "modern econometrics tools as used in practice".
Berlin International Summer School 2013: European Business and Economics Programme (EBEP)
June 23rd – July 20th, 2013
Berlin, Germany
This interdisciplinary summer school in Berlin, Germany is "specifically focused on the European Union in terms of politics, intercultural management, marketing, and economics. Students are being offered a multidisciplinary approach to the headline topic including visits to institutions and to an automobile company as well as German language & culture classes at beginners level."
London School of Economics Executive Summer School 2013
June 24th – 28th and July 1st – 5th, 2013
London, UK
In addition to the LSE's normal summer schools, they also offer a summer program directed at bringing executives up-to-date with the latest trends in a number of fields including the following economics topics: Climate Change: Economics and Governance, Beyond Rationality: Behavioural Economics and the Modern Economy and Macroeconomic Challenges of Global Imbalances.
Summer School 2013 – The Politics and Economics of Aid
June 24th - July 5th, 2013
Birmingham, UK
Jointly organized by the University of Antwerp (BE), Universidad de Cantabria (ES), University of Birmingham (UK), Erasmus University Rotterdam (NL), University of Florence (IT) and the University of Olomouc (CZ), this summer school aims 'to support ongoing research on the political, economic and institutional aspects of development cooperation (aid) and aid effectiveness.'
Summer Institute in New Economics
June 24th - July 1st, 2013
Boston, MA, USA
Boston College is introducing their very first Summer Institute this year. The focus is meant to be 'New Economics' – described by them as 'grounded in principles of ecological sustainability, equity and fairness, the democratization of wealth, community empowerment and the importance of social connection. New economists can be found throughout the social sciences, as well as in adjacent disciplines and interdisciplinary fields.' The target audience for this Summer Institute is graduate students.
International Summer Semester: "Designing a Sustainable Future"
June 27th – July 24th, 2013
Seoul, South Korea
This yearly summer semester catering to an interdisciplinary & international student body revolves around""Designing a Sustainable Future", which "serves to stimulate an academic discourse about some of the most important components of sustainable human development such as: education, entrepreneurship, economics, science, technology, governance and leadership. Korea, at the heart of the world's most dynamic economic region, yet perpetually vulnerable to global problems, offers the perfect place to have such a discussion."
Ljubljana Summer School
July 8th -26th July 2013
Ljubljana, Slovenia
A for-credit (ECTS) program offered by the Department of Economics at the University of Ljubljana, Slovenia, this summer school offers a range of courses taught by international experts in academia, government and business. The course is open to undergraduates, graduate students, and recent graduates.
Advanced Summer School in Economics and Econometrics: "Treatment Effects and Panel Data Estimation".
July 28th - August 4th, 2013
Crete, Greece
Designed for young academics (PhD candidates included), "participants will be encouraged to compare their approaches and examine their research work. A unique opportunity will be given to advanced doctoral students to present their own work and to discuss it with the Distinguished Guest Professor" – Jeffery Wooldridge from Michigan State University.
Links to the 2012 Summer Schools that will be running again this year:
- Asia Summer Institute in Behavioral Economics
National University of Singapore, July 22nd – August 2nd, 2013
- 2013 Econometrics Summer School at the University of Cambridge
Timberlake Consultants, July 22nd – 29th , 2013
- I.S.E.O Summer School: 10th Anniversary
Institute for Studies on Economics and Employment, June 15th – 22nd, 2013
- Global Development and Challenges in Business, Summer School Poland
Wroclaw University of Economics, June 29th – July 13th, 2013
- International Summer Program in Economics Education
Hebrew University, July 14th – August 15th, 2013
- London School of Economics Summer School
LSE, July 8th – 26th, 2013 & July 29th – August 16th, 2013
- Summer School in Law and Economics: New Tools in Law and Economics
The University of Chicago Law School, July 8th – 19th, 2013
- Barcelona GSE: Labour Economics, Banking, Microeconometrics, Macroeconometrics
Barcelona Graduate School of Economics, July 1 – July 12, 2013
Photo Credit: taichi_nishida
Also Interesting

How to Find Student Accommodation in a Foreign Country

INOMICS has partnered with Uniplaces to help students find accommodation abroad. This means that on articles related to student accommodation or housing, we may make some money if a user clicks through to an affiliate link and makes a qualifying purchase.

Top Professional Training Courses in Economics

Professional skills in economics include data analysis skills, developing practical solutions for complex problems, and of course knowledge of subject-specific economics concepts. For professionals working in economics, it's especially important to stay up to date with the latest developments in these rapidly-changing fields. Here is our selection of great professional economics training courses.

How to Plan Your Career Path

Building Your Career in Economics: From Study Choices to the Economics Job Market

Economists work in a variety of industries including business, health, government, and education, and their role mostly involves research and providing reports and recommendations based on data collection, analysis, and interpretation. In the United States, local and federal government agencies are the largest employers of economics graduates. It is essential that students plan their education based on where they are interested in entering the workforce.