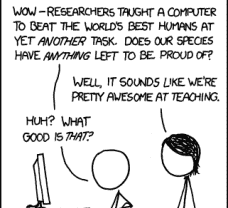 Top Job Openings for Economics Professors – Start of Term Round Up
If you are a qualified economist looking to transition to a new position as an economics professor (and prove how important great teachers are), there are ample opportunities available for you on INOMICS right now. Though the new term is just starting, universities around the globe are already hiring for the spring or for next year, so it's the right time to send out applications. In this blog post, we've hand selected 13 top positions from around Europe, North America, Asia and Oceania. These positions cover diverse specializations within the field of economics, so be sure to look through the full list to find the right fit for you!
Please pay careful attention to application deadlines, as these vary according to position. The job openings in this list are arranged according to region and do not reflect university rankings, salary levels or seniority.
Europe
Graz, Austria
Application deadline: October 20, 2014
Aarhus, Denmark
Application deadline: September 22, 2014
Nuremberg, Germany
Application deadline: September 15, 2014
Luxembourg, Luxembourg
Application deadline: September 30, 2014
Zürich, Switzerland
Application deadline: November 15, 2014
Hull, United Kingdom
Application deadline: October 31, 2014
North America
Montréal, Quebec, Canada
Application deadline: unspecified
La Jolla, California, USA
Application deadline: September 15, 2014
Asia
Hong Kong, China
Application deadline: September 5, 2014
Astana, Kazakhstan
Application deadline: September 7, 2014
Tokyo, Japan
Application deadline: October 31, 2014
Oceania
Adelaide, Australia
Application deadline: September 19, 2014
Dunedin, New Zealand
Application deadline: unspecified
In the coming weeks we will be posting further listings in various fields, including business and management, political science and law. Keep an eye out or head to INOMICS now to find opportunities that match your skills and interests!
Comic source: xkcd
Also Interesting

10 Most Affordable Countries in Europe to Do Your Economics PhD

Fortunately, the UK and the US aren't the only two places in the world with universities great for studying economics, and particularly in Europe, higher education hasn't yet been turned into corporate business, meaning not only are degrees cheap, some are completely free. And paying less (or even nothing) doesn't translate into a lesser experience. To the contrary, many of countries on this list can make legitimate claims to housing some of the most prestigious higher learning institutions in the world.

Top Summer Schools in Economics 2021

To help you choose your perfect course in economics, we hand-picked top summer schools taking place this year. The organizers from the list are currently recruiting. All the summer courses will take place online.

Recognising What Matters Most

The UK COVID-19 Recovery and the Case for Community Wealth Building

'The greatest science policy failure for a generation' is how the editor of The Lancet, Richard Horton, described the UK's COVID response last June. It was a widely shared sentiment – made credible by the UK having one of the highest death rates in the western world. Fast forward to the present, and the government has finally claimed a 'much needed win' – a big one, too.