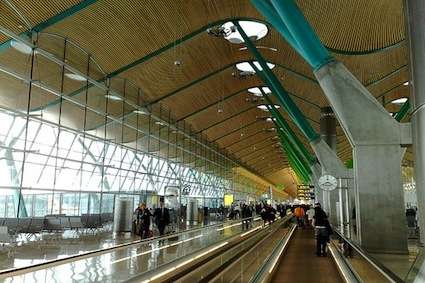 Visa Requirements for Master's Programs in Spain
If you are from a country within the European Union (EU), Switzerland, Norway, Lichtenstein or Iceland, you will not need a student visa to study in Spain. If you are not a citizen or permanent resident of the EU or one of the previously mentioned countries, however, you will need to apply for a visa if you plan on staying in Spain for longer than 90 days.
Moreover, if you know that your studies will last longer than six months, you will need a residence permit along with a student visa. You can apply for both of these permits together, as they are issued via the same channels. If you will only be in Spain for a shorter study program then you can apply for a special student visa with the stipulation that you will only be in Spain for up to 180 days. Once you have received this visa you cannot obtain a regular student card in Spain.
If you have been accepted to a Master's program in Spain, the easiest and most secure option is to apply for your student visa and residence permit prior to leaving your home country or country of residence. You can make an appointment at the Spanish consulate or embassy closest to you and receive your visa before entering Spain, meaning that you will not have to worry about obtaining a new visa once you have arrived. If you choose this option, be sure to leave yourself ample time for processing, which can take up to two to three months in certain cases, and at least three weeks no matter where you are.
If you are unable to obtain a student visa prior to leaving your country of residence, you legally have 30 days after your initial entry into Spain to begin the process of applying for a student visa and residence permit. Once in Spain, you must initiate this procedure through the foreign nationals office of the National Police. For further information about the details of this process, please visit the National Police website.
Regardless of whether you are applying for a student visa and residence permit in your home country at a Spanish embassy or consulate or if you are applying via the foreign nationals office in Spain, there are certain documents and items you will need to have with you in order to make sure your application is a success.
What You Need to Apply for a Visa
A visa application form
3 biometric passport photos
A valid passport
Proof of enrolment as a student and an overview of your study plans
Proof of medical insurance valid in Spain
Proof of current health stipulating that you are not currently infected with any contagious diseases
Proof of monetary funds sufficient for the duration of your studies (this can be shown in the form of a bank statement, proof of scholarship or other financial assistance, or a combination)
Criminal background check
As the visa application can differ depending on your country of origin, it is important that you double check this list against information provided by the Spanish consulate or embassy in your area.
Your visa will be granted according to the length of your study program, meaning that if you have been accepted to a year-long Master's program then you will be granted a student visa for one year. If you have been accepted to a two-year program then you will be granted a two-year visa. Regardless of the length of your visa, it is important to be aware of its expiration date and plan accordingly. If you are interested in remaining in Spain upon graduation, you should plan ahead and make an appointment to apply for a new visa well before your student visa expires.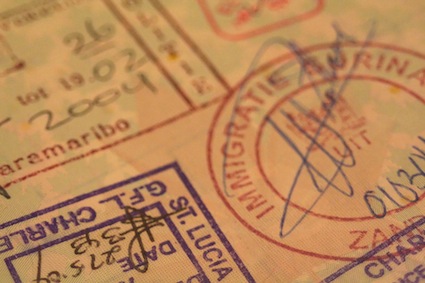 Working as a Student in Spain
Once you have obtained your student visa you have the right to work up to 20 hours per week
Your employer must apply for a work permit for you in addition to your student visa and residence permit
Your work visa application can also be processed through the foreign nationals office
In general there are jobs posted specifically for students, meaning the institution is familiar with the regulations regarding student labor and should understand the procedures required for hiring international students. If you are unsure about the legality of a job, however, it is best to carefully look into the details about student jobs offered by the Spanish government. Since working unlawfully may lead to the revocation of your student visa, it is best to be sure about any position before beginning.
If you have specific questions regarding student visas, residence or work permits, it is often helpful to contact the international students office at the university you will be attending. Many universities have people specifically employed to help international students and should thus be able to answer all of your questions. Furthermore, there might be regional or institutional differences that you might not be aware of, so getting in touch with your university can help you make sure that you are on the right track and have all necessary information.
Photo credit: rp72
Photo credit: Ian Mackenzie