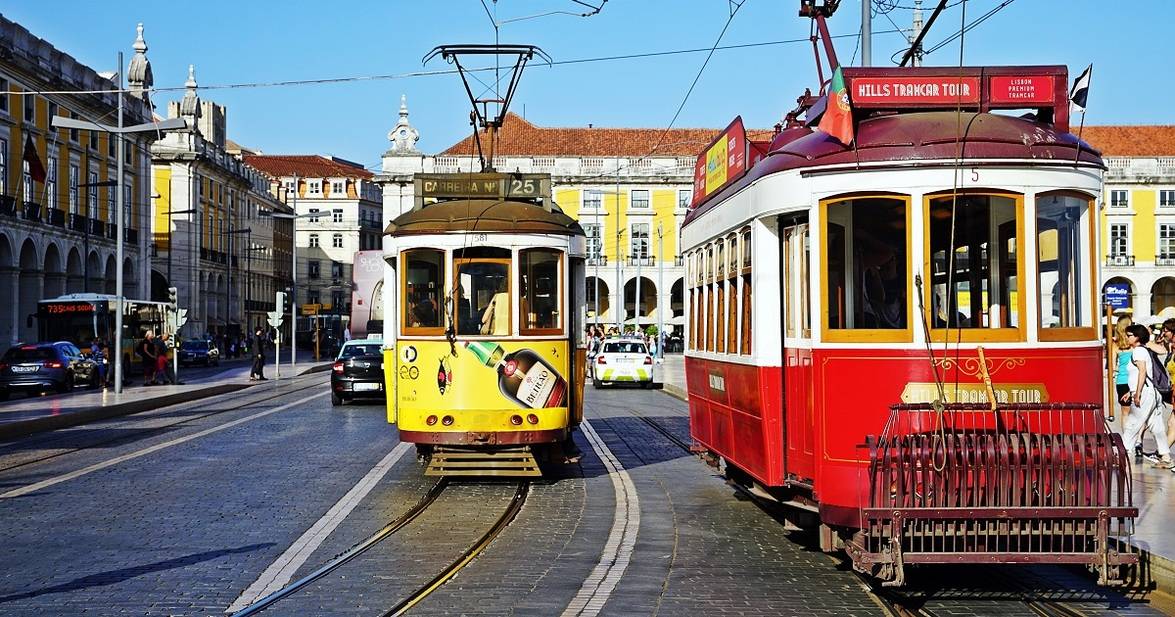 Campus Reviews
Why study at the University of Lisbon?
Read a summary or generate practice questions based on this article with the new INOMICS AI toolhere.
In the heart of sunny Portugal, the city of Lisbon is famed for its food, its architecture, and its history. But it also hosts some exceptional academic institutions, including the University of Lisbon, also known as ULisboa. With a population of 50,000 students (1,000 being international) and 4,000 lecturers, the university is nearly a city in itself.
This public research university was only recently founded, but came from the merging of two famous institutions, the former University of Lisbon and the Technical University of Lisbon, each with its own storied history. There has been some kind of university existing in Lisbon since the 13th century, so it is a city with a long academic pedigree.
Economics at the University of Lisbon
The university is divided into three colleges for research: the Food, Farming and Forestry College, Mind-Brain College, and the College of Chemistry. Each of the colleges individually contributes to advancing different areas necessary for our continued existence.
The Farming and Forestry College, for instance, applies a holistic approach to its scientific advancements, and can be held accountable for producing public policy geared towards dealing with the issues of food and agroforestry on a national and international level. The Mind-Brain College aims to link the concept of mind and brain together. And the College of Chemistry is focused on finding the most economical approach for implementing the university's human capabilities and materials in conjunction with learning.
The university's Lisbon School of Economics and Management offers courses at the undergraduate, masters, and doctoral levels, in addition to other postgraduate courses and an MBA. Many of these courses are taught in English so they are ideal for foreign students, and there are also courses taught in Portuguese if you have a flair for languages.
➲ Subscribe to find your ideal Master's program in Europe
Research specialities at the University of Lisbon
Much of the research at the Lisbon School of Economics and Management has a focus on social good and international development. For example, there are currently projects at the school to investigate resilient farming systems to create sustainable food production in west and north Africa, as well as a scheme for the promotion of gender balance within research, and one for using citizen sceience to assess groundwater levels and encourage sustainable water management.
PhD students are encouraged in the areas of the intersection of development studies and economics, as well as in the area of applied mathematics. The school specifically states that in terms of future employment, it aims to provide its PhD students with the skills to go into international careers in economics.
➲ Subscribe to find your ideal PhD program in Europe
Tuition fees at the University of Lisbon
The cost of tuition at the University of Lisbon is relatively low, especially compared to studying in the US. Tuition fees are generally in the region of around €1000 to €1200 per year, though some courses are more expensive and cost up to €3000 per year. The good news is that foreign students do not have to pay massively higher rates than Portuguese students, so the option of studying in Portugal is open to all.
There are studentships and fellowships available to help cover the costs of studying, many of which are quite generous. For example, a grant for a student to study in Portugal can be up to €1,600 per month, which is enough to live on comfortably and have enough money to cover accommodation, fees, and going out to eat and drink and enjoy the city.
Facilities at the University of Lisbon
The University of Lisbon also provides many amenities for you to divulge in and improve your overall experience at the university. If you want to get fit, there are multiple indoor and outdoor gyms, a pool, sports courses and opportunities to involve yourself in championships. If you're not into exercise, there are also incredible arts programs to partake in, in theatre, dance, and cinema. And if you are planning on living in Portugal after graduating, the university's language program prepares you to converse fluently in Portuguese.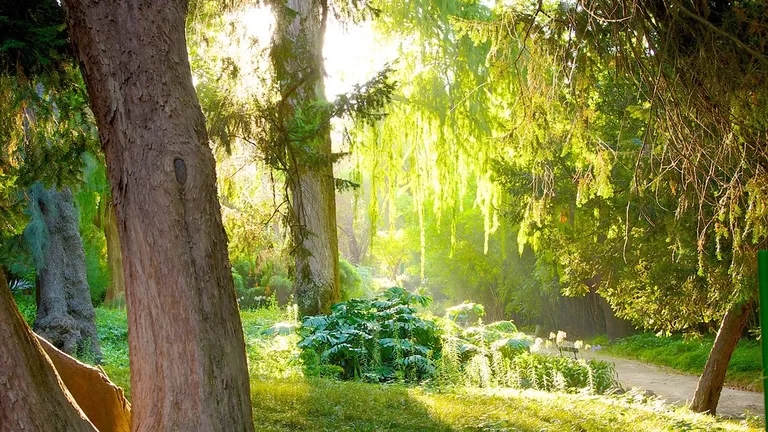 Lisbon Botanical Garden
The university also has four museums: the Alfredo Bensaúde Exhibition Museum, the Decius Tadeu Museum, the Medicine Museum, and the National Museum of Natural History and Science. Yes, you heard right: they are home to Portugal's center for natural history, where the university has actually integrated the Astronomical Observatory of Lisbon and the Lisbon Botanical Garden.
Living costs in Lisbon
Lisbon has a thriving nightlife and restaurant scene, and the cost of luxuries like eating out or drinking is low. This makes it a great city for students who want to have fun but need to stick to a budget. Beer, for instance, is only 2 euros in most of the city's numerous bars, and at many restaurants you can eat exceptionally well for around 10 to 20 euros per person.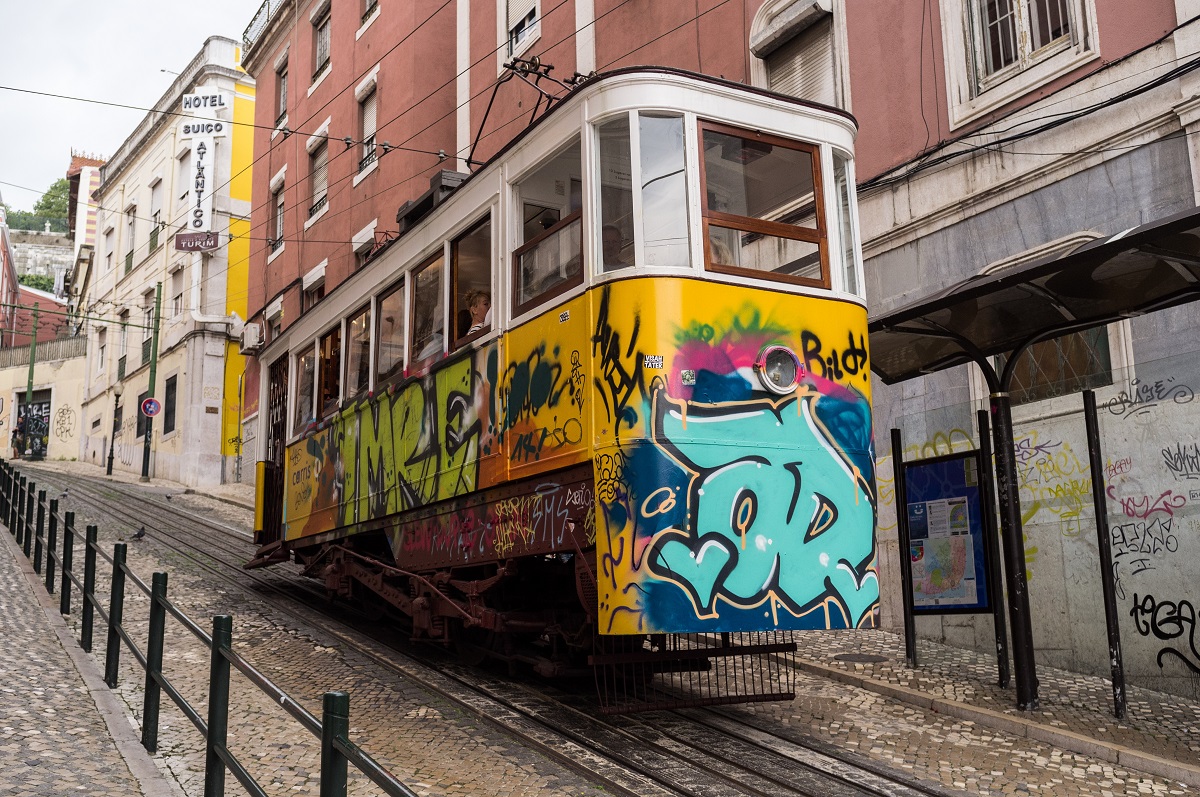 An old tram in Lisbon, Portugal
The down side is that accommodation can be expensive, especially if you want to live in a trendy or busy area. A one bedroom apartment on the outskirts of the city costs around €650 per month, while a one bedroom apartment in the heart of the city can run up to €900 per month. Of course, if this is too expensive for you then there are also other options like sharing a flat with other students, which can drop rent down to around €400 per month.
The university also has 19 residences for students, most commonly used by undergraduates. Foreign students who wish to study in university accommodation must apply via the International Relations office of their school once they have been accepted to their course of study.
Cultural experiences in Lisbon
Lisbon is a favourite holiday destination for tourists from across Europe and beyond, due to its sunny weather, excellent food, and charming culture. Temperatures average around 30 degrees in the summer, and even in the depths of winter the city remains warm and comfortable.
The city has charming features such as Tram 28 — a 1930s tram that winds through all the nooks and crannies of the city. In the age of modern trams it continues to navigate the hills and other difficult parts of this ancient city. From this route you can admire the beauty not only of the local area but also the unique landscape the city is planted in—including the seven hills that form a circle around the centre.
Other local highlights include the Jerónimos Monastery and the Tower of Belém. Together, these form a world heritage UNESCO site. The Jerónimos Monastery provides incomparable views—you'll feel as if you're fairytale. And the Tower of Belém incites an equally inspiring feeling you could only experience gazing upon a beautifully-crafted hunk of stone plopped on the seashore.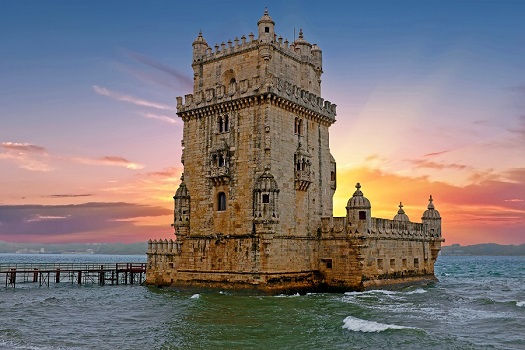 Belem, Lisbon, Portugal
Finally, the city sits right on the Atlantic ocean, so sea lovers will be delighted. Swimming in the ocean is not for the faint of heart as even in the country's warm weather it can be punishingly cold. However, there are beaches nearby to the city including the famous white sand Carcavelos beach where you can lounge on the sand and soak up the sun.
The rest of Portugal is also easy to explore by train, with highlights including the beautiful city of Porto where port wine is made, which is well worth a visit for a journey which takes less than 3 hours by train.
➲ Discover all study programs in Portugal
Also Interesting

Which Concentration Should You Choose For Your Master's Degree in Economics?

If you're planning to study economics at a Master's level, then you may have the opportunity to pursue a concentration, sometimes also referred to as a major. While rarer, some PhD programs may also offer concentrations, though many are already specialized degrees (or require you to have your own research agenda).

How To Find The Right Exchange Program

Exchange programs allow students to study at a different institution as part of their degree. Typically, students will use this opportunity to study abroad at a foreign partner of their home institution, though exchange programs can sometimes take place in the same country. Regardless, these programs are a fantastic way for students to broaden their horizons, take specific courses at another institution, and study abroad without committing to living multiple years in another country.

The GRE is changing: ETS to streamline the test in September 2023

The Graduate Record Examinations, more commonly known as the GRE, is one of the most important standardized tests in the world for admission to post-Baccalaureate programs. It's very often required by universities when considering admission into their Master's or even PhD programs.