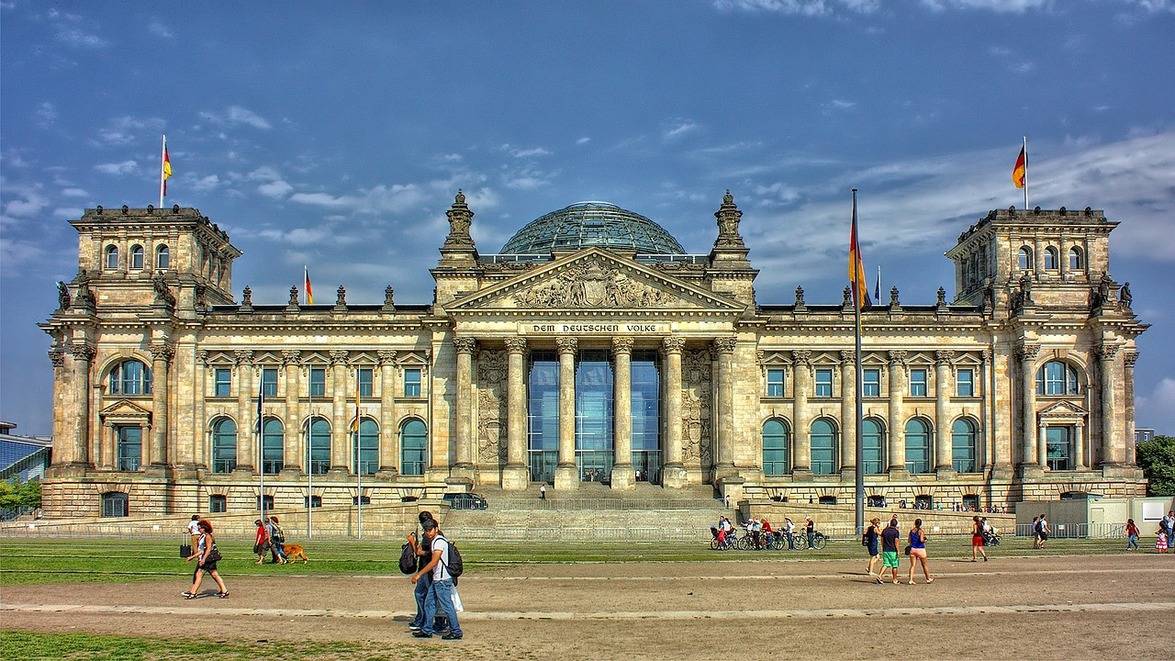 Working Abroad
Working in Germany: How to apply for a work visa
Read a summary or generate practice questions based on this article with the new INOMICS AI toolhere.
So, you studied abroad, got your economics degree in Germany, and you're ready to look for a job in the country. First of all, congratulations! You're on your way to becoming a full-fledged economist.
But, now you might be wondering how to apply for a work visa in Germany if you hope to transition from student to economist, so you can pursue your career while remaining in Deutschland. We're here to help you begin tackling the process. Read on for information about getting your work visa in Germany, and our tips for making the process go smoothly.
But before we start, first note that residents of the European Union, the European Economic Area, and the European Free Trade Association do not need any visa to work in Germany. If you're from one of these regions, simply find a job, start working, and enjoy life in the largest economy in Europe.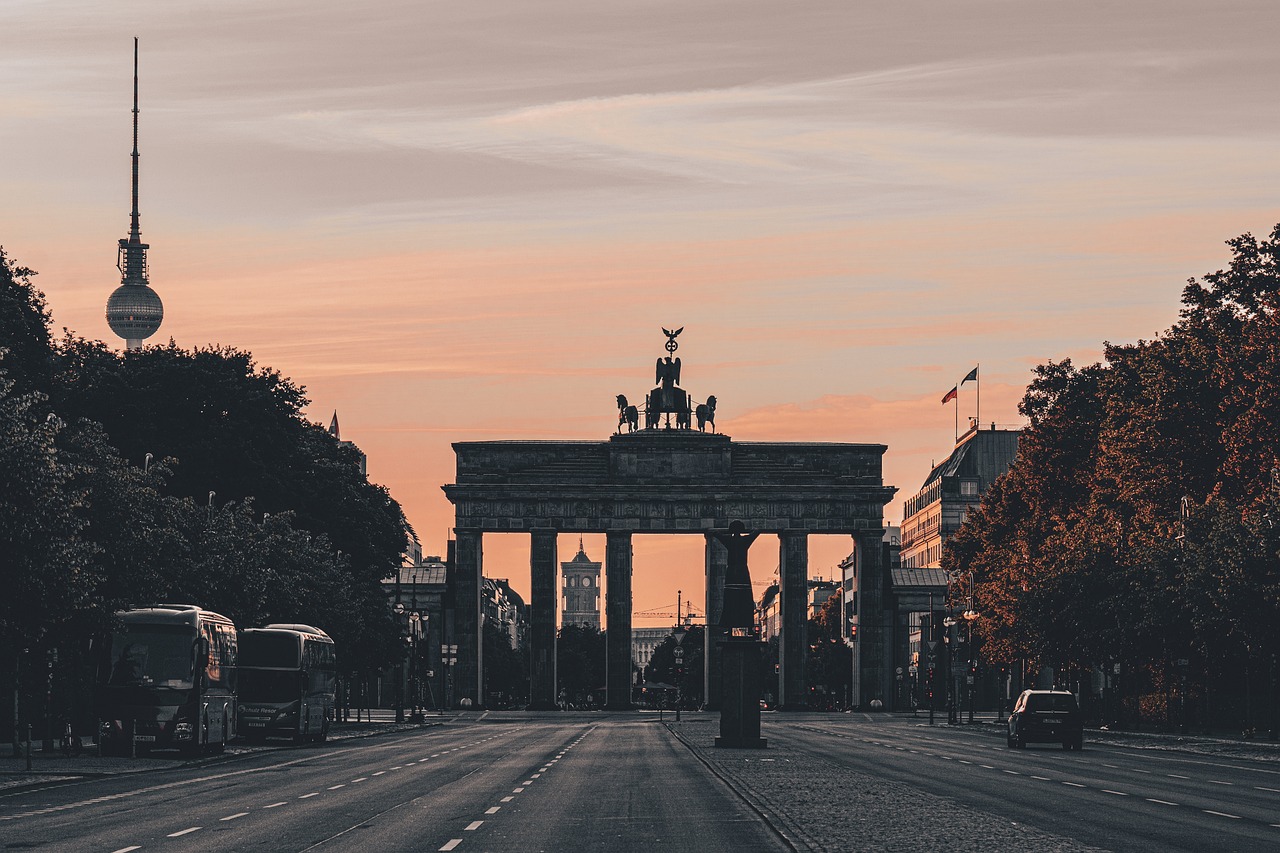 Image credit: Pixabay.
First step: Job seeker's visa
Fortunately, Germany has made the process of finding a job in the country after you graduate an available and fairly straightforward option. After you graduate from a German university in the country, you're eligible to apply for a job seeker's visa. This grants you a minimum of six months (up to a maximum of 18 months) of stay in the country after you graduate, during which time you can look for a job.
Recently graduated students aren't the only people who qualify for a job seeker's visa – any reasonably skilled professional has a chance at securing one. But, being a recent graduate of a German university increases the chances that your application will be successful – especially if you have proof of German language skills, too.
The basic eligibility criteria to be awarded a job seeker's visa are as follows:
Hold a Bachelor or Master's Degree.
Have a minimum of 5 years' experience in your field of interest or study (for those who haven't graduated from a German university).
Proof of health insurance; all residents of Germany are mandated to have health insurance. Foreigners should look into health insurance for job seekers, or health insurance for foreigners. Student insurance only lasts through your studies, so once you graduate, you'll have to re-apply for insurance.
Proof of sufficient funds; this means you can prove that you have enough savings or income to afford your living expenses. For job seekers, this takes the form of a blocked account (just as with students), letter of sponsorship from someone promising to pay for your expenses, or a bank statement showing sufficient funds.
Language proficiency in either English or German. While only English language proficiency is enough to qualify for this type of visa, German proficiency is desired and will certainly help your chances.
Documents needed to apply for this type of visa usually include the following list. But, please note that this list might not be exhaustive for every country. Check with your local Germany embassy to check what their requirements are. They will probably require:
A completed German long-stay visa application form.
Your valid passport that has at least six months before it expires.
Three passport-style photos; these can be easily taken at a photo kiosk in Germany. If you're not in Germany, many convenience stores and drugstores tend to offer these types of photos.
Proof that you have a valid German address to stay in during your job-seeking period.
Proof that you have health insurance (you'll likely have to get foreign workers' health insurance) in Germany.
A cover letter explaining the purpose of your time in Germany, how you plan to find a job, and your backup plans if you don't find one.
Proof of academic qualification, which is typically proof of your previous diploma. If you aren't a recent graduate or a current student, you'll need to attach proof of work experience in the field you intend to work in. Students can also attach work experience to improve their chances of being granted a visa, too.
Your curriculum vitae (CV).
As stated above, proof of financial resources. This could be one of the following: a bank statement, a letter of sponsorship by another person, or a blocked bank account.
Nationals of the EU, Australia, Canada, Japan, Israel, South Korea, New Zealand, Norway, Liechtenstein, Iceland, Switzerland, and the USA do not need to apply for a job seeker's visa. They can enter the country without one (although they could choose to apply for a job seeker's visa, too), but must obtain the appropriate residence visa to remain in Germany long-term. So, if you're from one of these regions and already in Germany, you should instead apply for a temporary residence permit at the immigration authority. This office is officially called the Landesamt für Einwanderung, but is also known as the Ausländerbehörde.
Nationals of the UK must acquire a job seeker's visa as of this writing, though they can enter the country without one.
Nationals of Turkey must obtain a job seeker's visa before entering Germany as of this writing.
How to apply for a job seeker's visa
To apply for the job seeker's visa, you'll need to visit your nearest German embassy or the Federal Foreign Office (Auswärtiges Amt) if you're already inside Germany.
To apply, book an appointment at the appropriate office, bring the required documents, and pay the fee. Then, you must wait for the visa to be processed, which can take up to 3 months according to the German Missions in the United States (although this may vary by country). Of course, be sure to check the list of required documents when you go; our list is representative, but does not cover possible deviations by country.
Important information on applying for a permanent worker's visa
If you intend to work in Germany long-term, you'll need a German "long stay" employment visa. If you find – or already found – a job with a German employer, they'll sponsor this so that you can remain in the country. You should talk to your employer about the process if this is the case for you. You should also know that if you stay in Germany on an employment visa for at least five years, you'll then qualify for a permanent residence permit (for more information on this permit, see the Federal Office for Migration and Refugees' website).
Germany has three types of long stay work visas that will allow you to stay in the country and work long-term. These are the general employment visa, the special employment visa, and the self-employed visa. Requirements for each of these visas vary.
As with the job seeker's visa, please note: if you're a citizen of the USA, Australia, Switzerland, South Korea, Israel, Japan, Canada, New Zealand, or an EU country, you can enter Germany without a visa and start the application process after you arrive in Germany. However, you'll have a limited window to start the process (up to 90 days). It's never a bad idea to begin the process earlier.
How to apply for a German work visa (long stay)
To apply for your employment visa in Germany, simply register for an appointment at your nearest German embassy (or, if you're already in Germany, the Landesamt für Einwanderung or Ausländerbehörde), bring the necessary documents, and pay the fee. Then, you'll have to wait for your visa to be processed. Remember to check the final, official list of documents with whatever office you intend to apply in; our list includes the usual requirements, but some offices might have varying requirements.
Importantly, if you work as a teacher or other educator, doctor, nurse, engineer, or lawyer, or sometimes other positions*, you'll also need to prove your vocational qualification showing that you are competently and sufficiently trained in addition to the normal documents.
Hopefully, this article will help you get started on launching your career in Germany. Remember that many people have completed the process before you; don't get discouraged if it takes some time. Best of luck!
*Other positions include professions related to those listed, master craftspersons of certain fields, and others. You can search for your specific profession at the Bundesministerium für Bildung und Forschung's website. Alternatively, you can search a list of regulated professions in all EU countries – including Germany – here. However, the best way to check if your specific role is regulated or not is to ask your local German embassy.
Header image credit: Pixabay.
Sources:
https://www.germany.info/us-en/service/visa/employment-visa/922292
https://www.schengenvisainfo.com/germany/visa/employment-visa/
https://visaguide.world/europe/germany-visa/long-stay/job-seeker/
https://visaguide.world/europe/germany-visa/long-stay/employment/
https://visaguide.world/europe/germany-visa/long-stay/employment/
https://www.auswaertiges-amt.de/en/visa-service/buergerservice/faq/weiteres-box/230198
https://www.germany.info/blob/902660/13b92beb6cbf3257cc066e1f212ab853/employment-data.pdf
https://www.anerkennung-in-deutschland.de/en/interest/finder/notice?profession=1752
https://eurohealthobservatory.who.int/countries/germany
Also Interesting

Which Concentration Should You Choose For Your Master's Degree in Economics?

If you're planning to study economics at a Master's level, then you may have the opportunity to pursue a concentration, sometimes also referred to as a major. While rarer, some PhD programs may also offer concentrations, though many are already specialized degrees (or require you to have your own research agenda).

How To Find The Right Exchange Program

Exchange programs allow students to study at a different institution as part of their degree. Typically, students will use this opportunity to study abroad at a foreign partner of their home institution, though exchange programs can sometimes take place in the same country. Regardless, these programs are a fantastic way for students to broaden their horizons, take specific courses at another institution, and study abroad without committing to living multiple years in another country.

The GRE is changing: ETS to streamline the test in September 2023

The Graduate Record Examinations, more commonly known as the GRE, is one of the most important standardized tests in the world for admission to post-Baccalaureate programs. It's very often required by universities when considering admission into their Master's or even PhD programs.