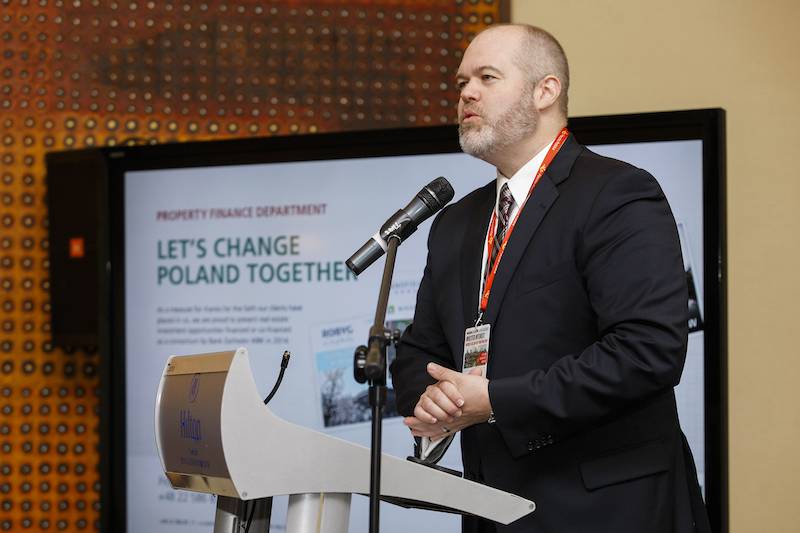 Conference Testimonials - Christopher A. Hartwell from Poland
INOMICS supports students and researchers in attending conferences with a €500 grant
Hear their perspectives on attending conferences and what advice they have to give other academics.
---
Every year INOMICS runs a contest which offers a €500 grant to students and researchers who want to participate in the academic conference of their choice. Attending conferences is a key way for young researchers to grow their careers, learn from others in the field and present their own work to an academic audience, so that the community can benefit from hearing their perspectives. INOMICS wants to support students and researchers by making available this grant to cover registration, travel or accommodation costs of attending their dream conference.
---

---
The participants last year included a large number of exceptional students and researchers who have attending conferences in a variety of different fields. The contest was very positively received and we are therefore running it again for the year 2017. To take part in the contest, click here.
Now we'd like to introduce you to some of last year's contest participants and hear from them about their conference experience.
---
Christopher A. Hartwell, from Poland
How has INOMICS contributed to your career development?
INOMICS has made it much easier for me to find professional openings and conferences in the areas that interest me. The automation that INOMICS has, especially in terms of receiving weekly emails, takes the burden off of me to constantly find conferences in my area and thus has made it much easier to plan my conference schedule. I have also been alerted to professional opportunities that I might not have known about otherwise.
Tell us about your ideal conference experience.
My ideal conference involves several aspects, all of which are important. A conference needs to be well-organized, making it easy to find sessions I wish to attend; along these lines, different topics should be running simultaneously, not making me choose which similar sessions I need to miss and which I need to attend. The conference should showcase several viewpoints, and ideally would be larger, allowing me a bigger audience for my work as well as the chance to obtain helpful comments and criticism. A larger conference should also allow for networking opportunities, with enough chances to have smaller, one-on-one talks and/or lunches. Finally, the conference needs to be easy to get to, although this is more of a luxury.
What one piece of advice would you give to your peers to advance their academic careers?
The best advice I could give is something that we economists advocate all the time - understand incentives. Unfortunately, most of the academic world has one incentive, and that is to publish in top journals. Understanding this as a precondition of advancement means that the path one takes should be focused on this objective, affecting everything which comes behind it. This includes attending conferences, networking with journal editors and top researchers, soliciting comments and advice from senior researchers, collaborating across disciplines, and prioritizing your time to optimize your research. The career path in academia is fairly staid and thus in order to tread it, one needs to make the right steps. Understanding these steps and directing scarce resources to them is the best thing someone can do to ensure success.
---
Thanks to Christopher for sharing these insights with us! Don't forget to check out our page for more information on the 2017 conference grant competition.
You need to login to comment