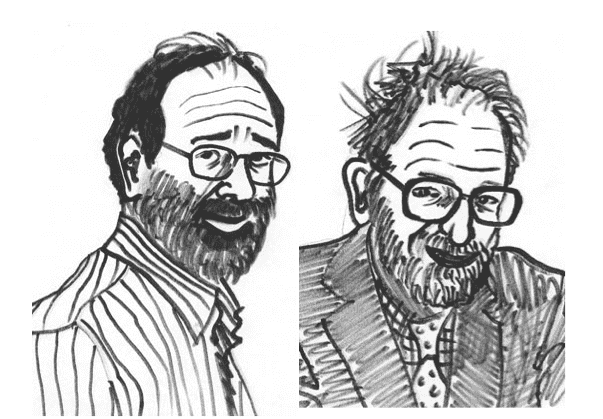 Nobel Prize in Economics 2012: Winners Announced
"You can't be an economist without noticing all the interesting things about how the economy works, it is natural to be interested in it and I have had the privilege to be able to study it" said Alvin A. Roth answering questions during the unexpected 4am call from Sweden. Together with Lloyd S. Shapley, Roth was awarded the Sveriges Riksbank Prize in Economic Sciences in Memory of Alfred Nobel – more commonly known as the Nobel Prize in Economics – "for the theory of stable allocations and practice of market design". During the award speech the field was described as being "…about economic engineering, [and] how to design certain markets where the traditional market mechanism is expected to not work well."
The Scientific Background compiled by the Economic Sciences Prize Committee of the Royal Swedish Academy of Sciences reads: "This year's prizewinning work encompasses a theoretical framework for analyzing resource allocation, as well as empirical studies and actual redesign of real-world institutions such as labor-market clearinghouses and school admissions procedures." The detailed information on this year's prize and its scientific background can be found here.
If you want to congratulate Alvin A. Roth personally, you can do so in his personal blog Market Design.
Photo Credit: The Official Website of The Nobel Prize
Also Interesting

Preventing the Death of UK High Streets

The internet has given us many things: unlimited information, ever-expanding interconnection, myriad means of procrastination - in some places it's even helped birth democracy. But as one hand giveth, the other, as is often the case, taketh away. And in the UK, it looks like the gift of online shopping may come at the expense of our high streets - and the thousands of livelihoods they maintain.

Career Advice, Study Advice

Top YouTube Channels to Learn Econometrics and Economics

Despite the easing of Corona-induced restrictions in certain places around the world, many universities and centers of learning remain shut, and will likely stay so for some time. For the foreseeable future then online learning will fill the void and become the default means of study. Yes, these are strange times. If you aren't already incredibly familiar with Zoom/Whereby/Skype we advise you to download them all now!

How the Coronavirus is Affecting Economics

15:00 8 June 2020 As some countries begin to loosen their lockdowns to varying degrees of success, many universities are still playing it on the safe side. The University of Surey, for example, has moved its CIMS summer school course online. This will be from the 7th to 12th of September 2020.