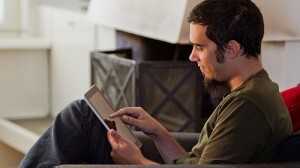 Top Apps for Researchers: Social Science Must-Haves
In a 2012 post on Top Apps for Economists, we noted that the word "app" was becoming integrated into our daily lives. Two years later, I'd say it's achieved a solid place in contemporary vocabulary. Yet, while you may not think twice about using an app to check a train schedule, buy a movie ticket or peruse Facebook, you still might not be aware of the plethora of great academic and professional apps available as well.
Below we offer a list of various apps that can give you a quick boost in research, writing, studying and keeping your brain active during a long commute or other downtime. Many of these apps have free versions, though for full usage most charge a download fee of at least $0.99.
So as not to overlap with previous posts about apps, including the one mentioned above, as well as one solely focusing on apps for iPhone and iPad, we suggest you check out those posts for tips on where to download and search for new apps, as well as links to international news apps.
Research focused
Study focused
For taking notes in lectures or on your own, apps like iAnnotate, Notability and GoodNotes are all great options
To help keep everything organized, myHomework offers a free and very user-friendly planner specifically for students
If flashcards are your thing, Smart Flashcards offers a free app for iPhone and iPad, with customizable digital study cards
We hope you found some helpful tips in this list! If you think we missed any important apps, feel free to leave a response in the comments section here or on Facebook. And if you need an app to help you focus on the research you should be doing instead of browsing the internet, take a look at our post on the Top Anti-Procrastination Apps.
Photo credit: Claudia Regina
You need to login to comment