Deadline for paper submissions
Expired
CALL FOR PAPERS - 12th PhD-Student Workshop on Industrial and Public Economics (WIPE)
Reus, February 8 th – 9 th 2024
Organized by: ECO-SOS Research Center on Economics and Sustainability (Universitat Rovira i Virgili)
The Research Center on Economics and Sustainability (ECO-SOS) is a research center created in 2010 as CREIP (Research Center in Industrial and Public Economics), that recently moved to sustainability issues, in line with research interests of its members.
Specifically, ECO-SOS studies the connection between sustainability and the following areas of interest: environmental and climate economics, health economics, regional and urban economics, education and labor market business and innovation, energy and natural resources, industrial organization, economic policy, game theory and environmental conflicts, and transport and tourism.
Workshop objectives
WIPE aims to be an academic meeting for PhD students to interact with other young scholars, postdoc, and senior researchers to exchange experiences, research ideas, ongoing projects, and future research activities in the fields of Industrial Organization and Public Economics. WIPE will include about 18-20 presentations, each of them being discussed by a participant at the workshop, will also host a keynote lecture by Andrés Carvajal (University of California).
Former keynote speakers at WIPE have been: Inés Macho (UAB and BSE), Mar Reguant (Northwestern University), Natalia Fabra (UC3M), Kai Konrad (Max Planck Institute), Mark Armstrong (University of Oxford), Alessandro Gavazza (LSE), Luis Cabral (NYU), Jose Luis Moraga-Gonzalez (VU Amsterdam), Tommaso Valletti (Imperial College London), Xavier Vives (IESE), and Massimo Filippini (ETH Zürich).
Keynote Speaker: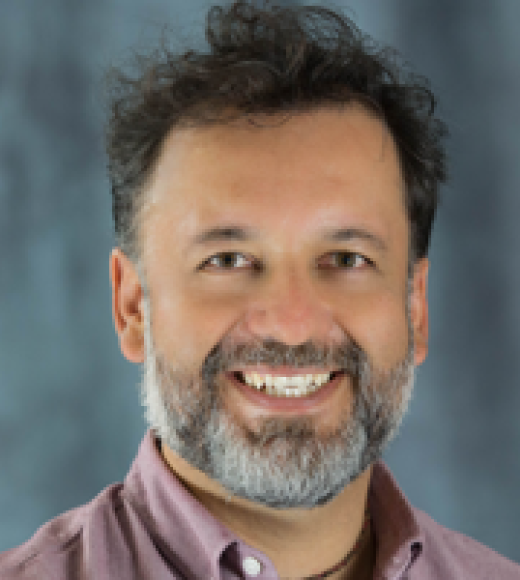 Andrés Carvajal is Professor at the department of Economics of the University of California at Davis. He is an economic theorist, with emphasis in general equilibrium, financial economics and mathematical economics. Starting in January 2020, he is Editor-in-Chief of the Journal of Mathematical Economics. He was Co-Chair of the 2018 North American Summer Meeting of the Econometric Society, Co-Editor of the Canadian Journal of Economics and Associate Editor of the Journal of Mathematical Economics. Andrés Carvajal investigates the ways in which imperfections in markets affect the performance of economic systems and, ultimately, the well-being of the members of a society. He has also done research on the development of empirical tests of models of rational behaviour, on the informational and behavioural foundations of equilibrium theory, and on environmental economics. His work has appeared, among others, in Economic Theory, Econometrica, Mathematical Social Sciences, Journal of Mathematical Economics and Journal of Economic Theory.
WIPE Awards
During the 12th WIPE the Department of Economics will award the young researcher presenting the best paper of the workshop. Furthermore, the Chair for the Promotion
of Firm Innovation will award the young researcher presenting the best paper on R&D and innovation. Each prize consists on a EUR 600 cash award.
The decision will be taken by a jury composed by members designed by the Department of Economics and the Organizing Committee of the WIPE, and the verdict
will be announced during the closure of the workshop. Note that in exceptional and duly justified cases, the jury may award two papers, and the prize will be divided
equally.
There will be also an honorary award to the best discussant.
Submission of papers
Full papers should be submitted electronically in PDF format to eco-sos@urv.cat by November 26th 2023. The front page of the document should include the title, authors, affiliations, contact details, and a short abstract. The deadline for notification of accepted papers is December 18th 2023.
Location and Travelling
Located right in the centre of the Costa Daurada and at less than one hour from Barcelona, Reus is a medium-sized city well known for its shopping, modernist heritage, and its close relationship to the architect Antoni Gaudí.
How to get to Reus from Reus Airport?
Reus Airport is located 3 km from the city centre and is connected with several European destinations, mainly by Ryanair.
By bus (Reus Transport: www.reustransport.cat): the bus number 50 connects the Reus Airport to the city centre in less than 30 minutes, with a frequency of one hour. The bus makes several stops, including bus and train stations.
By taxi: taxis stand in front of the door of the arrivals terminal of the airport. The approximate cost of the journey to the city centre is 20 € and lasts about 15 minutes.
How to get to Reus from Barcelona?
Reus is located 110 km south of Barcelona, just over an hour away.
By car: take the AP-7 motorway and after one hour take exit 34 and follow the T11 towards Reus.
By train (RENFE: www.renfe.es): the trip from Barcelona takes about 1 hour and 40 minutes. There are about 15 trains making the journey between Barcelona Sants station and Reus each day. The adult fare is 8.40€ (regional) and 9.55€ (Catalonia Express).
By bus (www.igualadina.com): Hispano Igualadina connects Barcelona with Reus four times a day on weekdays and twice on weekends. The journey takes 1 hour and 50 minutes and the fare is 10.60€.
How to get to Reus from Barcelona Airport?
By bus (www.busplana.com): Plana connects Barcelona Airport with Reus six times a day on weekdays and five on weekends. The journey takes between 1 hour and 30 minutes and 2 hours and 40 minutes (depending on timetable) and the fare is 16.90€.
By train (RENFE: www.renfe.es): There is a train station at the T2 building that connects with Sants station in Barcelona. Departures are every 20 minutes.
Accommodation
Participants are expected to arrange their own accommodation. Among the hotels of the following list, Reus Park Hotel is the closest to the venue of the conference (5-minute walk) and Hotel Gaudí, Hotel Centre Reus and NH Hotel are inside a reasonable walking distance.
Registration and fees
All presenters must be PhD students. Papers must widely fit in the fields of Industrial Organization and Public Economics. There is a non-refundable fee of EUR 110 and
attendants should cover their own travel expenses. Fee covers coffee breaks, a lunch and a gala dinner, as well as full access of all activities of the workshop.
Scientific Committee
Francesc Llerena (ECO-SOS,
Universitat Rovira i Virgili)
António Osorio (ECO-SOS,
Universitat Rovira i Virgili)
Yuliya Lovcha (ECO-SOS,
Universitat Rovira i Virgili)
Oscar Martínez (ECO-SOS,
Universitat Rovira i Virgili)
Cori Vilella Bach (ECO-SOS,
Universitat Rovira i Virgili)
Josep-Maria Arauzo-Carod (ECO-
SOS, Universitat Rovira i Virgili)
Local Organising Committee
Cori Vilella Bach (ECO-SOS,
Universitat Rovira i Virgili)
Josep-Maria Arauzo-Carod (ECO-SOS, Universitat Rovira i Virgili)
Eulàlia Torner (staff ECO-SOS, Universitat Rovira i Virgili)
eco-sos@urv.cat
https://www.eco-sos-urv.cat
Deadline for paper submissions
Expired