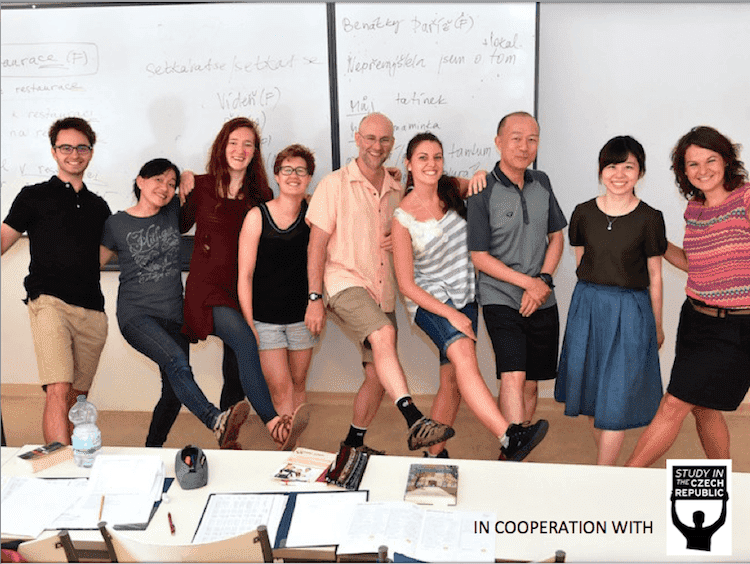 Everything You Need To Know About Summer Schools in the Czech Republic
Read a summary or generate practice questions based on this article with the new INOMICS AI toolhere.
Photo Credit: From the Archive of the Summer School of Slavonic Studies, Palacký University, Olomouc
---
Would you like to spend your summer in the Czech Republic, learn a lot, make new friends and have fun? Many Czech universities organize their summer schools every year during the holiday period and you can choose from a diverse range of topics!
Why apply to a summer school?
Summer schools are short non-degree courses offered by universities to students who want to get ahead in their study field during the summer break. It is also a perfect solution for those who would like to gain some international experience but don´t have a chance to spend a full semester or more abroad. Last but not least, summer schools are a great opportunity to get to know a university or a certain subject before you choose it for your further studies.
Summer schools are available in a number of different disciplines. This summer, for example, the Czech universities host summer schools focused on Architecture, Food tourism, Fabric patterning, Central Europe history and culture, Business administration, Creative arts or Drama therapy. Many summer schools are focused on culture and language of the hosting country and this brings a great added value in the form of local perspective and experience from the real life. In addition, summer schools usually offer ECTS credits for their courses too.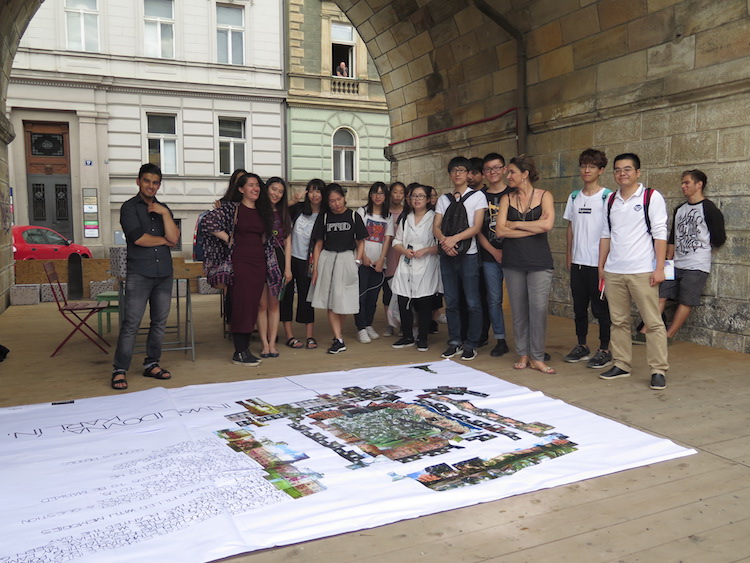 Photo credit: 2 © ARCHIP (Architectural Institute in Prague)
Summer schools are not only about studying and gaining new knowledge but can bring you great experiences that go far beyond the average summer holiday. Social and cultural events with fellow students from all over the world are an important part of the curriculum. Students have a perfect opportunity to improve their language skills, meet locals, live in a different culture and much more. The favorable location of the Czech Republic also makes it easy to plan individual trips to other parts of Europe and explore further countries.
Some practical details about summer schools
The application deadline for summer schools offered by universities in the Czech Republic is typically the end of May but later deadlines might be possible, depending on the course capacity. The application process is easy and can be done by filling out an online form. Most often, the duration of summer schools at Czech universities varies from 1 to 5 weeks and the tuition language is English.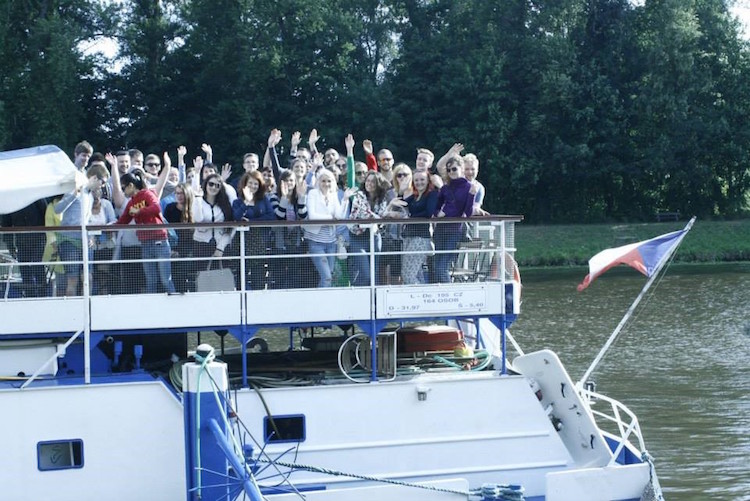 Photo Credit: C Institute for Language and Preparatory Studies (Summer School in Poděbrady)
Depending on the institution, programme and duration, the course fee can be around 500 – 1 500 EUR and it usually covers the tuition, reading materials and sometimes also dormitory-style accommodation. Besides, students should consider their travel expenses, visa fees, medical and travel insurance and living costs. In case of certain summer schools you can apply for a scholarship as well. This applies to the Summer Schools of Slavonic Studies.
Summer Schools of Slavonic Studies
The Summer Schools of Slavonic Studies offering Czech language courses are organised by several public universities in the Czech Republic, namely the Charles University, Masaryk University, Palacký University in Olomouc, University of South Bohemia in České Budějovice and the University of West Bohemia in Plzeň. These courses are designed for foreign students, teachers, translators and interpreters and other experts active in the field of Czech or Slavonic studies. Due to their broad scope they are, however, open to anyone else who is interested in the Czech language, literature, history and culture. The summer schools offer language courses at various levels of proficiency, seminars on the Czech literature, culture and history, free-time activities including theatrical, musical and dance performances, trips etc.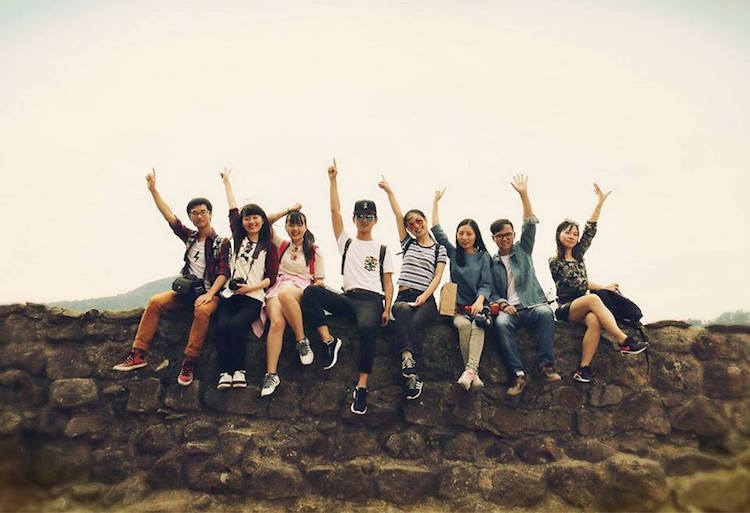 Photo Credit: Technical University of Liberec C Amy Wang
Each year, the Czech Ministry of Education, Youth and Sport offers a limited number of scholarships for participation in this kind of summer school to applicants from specified countries. The applicants must be nominated by the competent authority in their country, which is usually a respective foreign government agency or the Czech diplomatic mission. The scholarship consists of free board and lodging, coverage of course fees and free access to cultural events which are part of the course programme.
Advice and further information can be provided by the Czech diplomatic missions abroad or at the website of the Czech Ministry of Education, Youth and Sports.
How to find your summer school in the Czech Republic
Have you decided to come to the Czech Republic for a short study stay this summer? You can find a number of summer schools organized by Czech universities in the section Short (non-degree) courses. The list is not exhaustive and you will definitely find some more interesting study abroad courses at the websites of particular universities.
Also Interesting

The GRE is changing: ETS to streamline the test in September 2023

The Graduate Record Examinations, more commonly known as the GRE, is one of the most important standardized tests in the world for admission to post-Baccalaureate programs. It's very often required by universities when considering admission into their Master's or even PhD programs.

Which Concentration Should You Choose For Your Master's Degree in Economics?

If you're planning to study economics at a Master's level, then you may have the opportunity to pursue a concentration, sometimes also referred to as a major. While rarer, some PhD programs may also offer concentrations, though many are already specialized degrees (or require you to have your own research agenda).

How To Find The Right Exchange Program

Exchange programs allow students to study at a different institution as part of their degree. Typically, students will use this opportunity to study abroad at a foreign partner of their home institution, though exchange programs can sometimes take place in the same country. Regardless, these programs are a fantastic way for students to broaden their horizons, take specific courses at another institution, and study abroad without committing to living multiple years in another country.