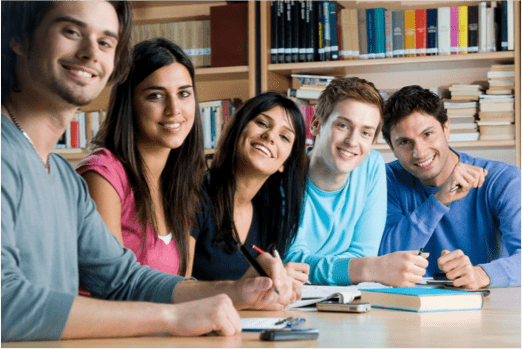 Reviews Increase Your University's Applicant Interest and Engagement Levels
Continuing with last month's topic, it is known that quality information increases student interest in universities. We pointed out the relevance of giving detailed information in the promotion of programs, courses and scholarships. If a prospective student finds quality information and thereby recognizes the value of an institution, he or she is more likely to apply and stay engaged with the university over a lifetime. So how else can universities provide information to their candidates?
The answer is very simple and connected with the popular concept of social sharing: Reviews. There is no bigger factor influencing the choices of a potential applicant than other students' descriptions of how good their experience was at a given university. At INOMICS we recognize how important reviews can be, so we now offer to our customers a complete review section to help maintain engaged potential students, current students and alumni.
How does it work? We encourage you to share a link to your institution with your current and past students. In less than 5 minutes they can leave their positive comments about your teaching methods, educational opportunities and more.
What about you leaving a review? You can help fellow professionals or students make smart choices for their careers. Share your experiences as an employee or a student on INOMICS - it will just take a minute!
Simply enter the name of the institution at which you have studied or worked in the search bar of our website, click "Review" and tell us what you think! If you can't find the right institution just send us a short message at info@inomics.com and we'll make sure it appears on INOMICS!
Have you already reviewed your institution? Then spread the word among your colleges and students. Help your institution gain popularity in the web.
Photo Credit: Audiolucistore
Also Interesting

10 Most Affordable Countries in Europe to Do Your Economics PhD

Fortunately, the UK and the US aren't the only two places in the world with universities great for studying economics, and particularly in Europe, higher education hasn't yet been turned into corporate business, meaning not only are degrees cheap, some are completely free. And paying less (or even nothing) doesn't translate into a lesser experience. To the contrary, many of countries on this list can make legitimate claims to housing some of the most prestigious higher learning institutions in the world.

10 Great Resources to Help Teach Economics

Teaching in any capacity, let alone in economics, can be a daunting prospect: the prepping, marking, not to mention the actual teaching. It's hard work. This reality is most acutely felt when you are starting out or moving institutions and having to settle in somewhere new. In both instances, the pressure and workload can feel intense. That is why it's useful – if not essential – to be aware of all the support that is out there, most of which is free and accessible online. So, without further ado, here are ten of our favourite tools for teaching economics.

Digital Resources for Teaching and Learning Econometrics

Improving Fundamentals of Econometrics with Online Practice Tests

A new initiative from Hamburg University, Universität Potsdam, and the Berlin School of Economics is helping economics students get ahead in the fundamentals of econometrics. The online tool mcEmpirics offers econometrics practice tests for students and is now being rolled out for whole economics departments with new campus-licenses.